National Heroes Day in East Timor
National Heroes Day in East Timor is held on December 7. This event in the first decade of the month December is annual.
Help us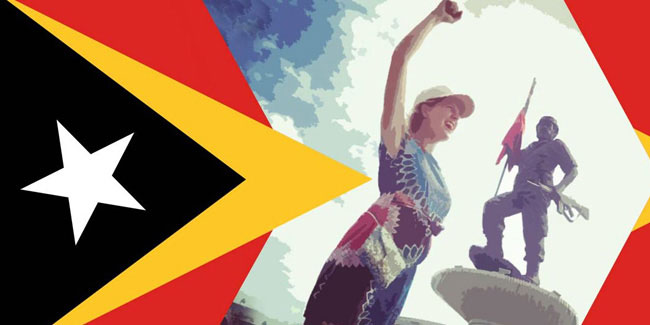 December 31 is National Heroes Day in East Timor. It commemorates the Indonesian invasion of East Timor. Memorial Day in East Timor is celebrated on December 7 every year. This festival honors the year 1975 when Portugal granted East Timor its independence.
National Heroes Day is a holiday that's observed on the 7th of December each year in East Timor. It's a holiday that honors the first President of the Democratic Republic of Timor-Lest Nicolau Lobato on the anniversary of his death in 1978.
He was born in Soibada, Portuguese Timor. Lobato was the first prime minister of East Timor from 28 November to 7 December 1975. Upon the invasion by the Indonesian military, Lobato, along with other key Fretilin leaders, fled into the Timorese hinterland to fight against the occupying forces. On the final day of 1978, Lobato was ambushed by Indonesian special forces led by Lieutenant Prabowo Subianto (later son-in-law of President Suharto) at Mount Mindelo. He was killed after being shot in the stomach, and his body was brought to Dili to be inspected by Indonesian press.
Similar holidays and events, festivals and interesting facts

National Youth Day in East Timor on November 12
;

Independence Restoration Day in East Timor on May 20
(celebrates the independence of East Timor from Indonesia in 2002);

Popular Consultation Day in East Timor on August 30
(public holiday commemorates the 1999 anniversary of Popular Consultation, which ultimately led to East Timor's independence from Indonesia);

Mother's Day in East Timor on November 3