Public Transport Day in France
Public Transport Day in France is held on September 19. This event in the second decade of the month September is annual.
Help us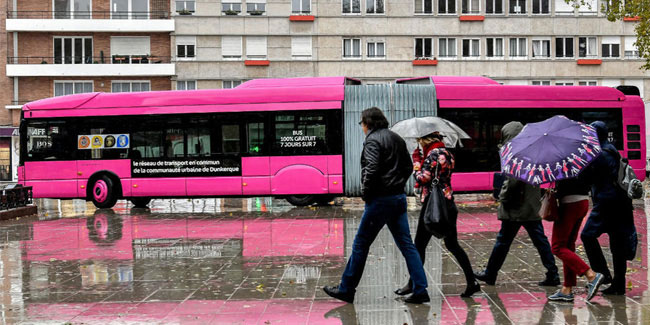 The city of Paris is organizing a new car-free day on September 19, and invites residents and visitors to take public transport or use soft mobility.
Launched in 2007, it is intended to raise awareness among the general public about the proper use of public transport in their daily travel. Public Transport Day is part of Mobility Week and is supported by the Ministry of Sustainable Development.
With 10 million passengers a day, public transport promotes mobility for the greatest number. Emitting five times less CO2 than the car, it is an undeniable player in the energy transition. It is without doubt one of the pillars on which our future is built.
Similar holidays and events, festivals and interesting facts

European Heritage Days in France on September 17
;

French Republican New Year on September 22
(the first day "Grape" in the Month of Vendémiaire. The first day of Miķeļi in ancient Latvia);

International Mime Day on September 22
;

Day of Combating the Non-Completion of Secondary School Children on September 23
;

Gastronomy Day in France on September 23
;

New Caledonia Day on September 24
(national holiday of the overseas territory of France, located on dozens of islands in the South Pacific);

Day of National Recognition for the Harkis in France on September 25