Alfred Nobel Day or Nobeldagen
Alfred Nobel Day or Nobeldagen is held on December 10. Sweden. This event in the first decade of the month December is annual.
Help us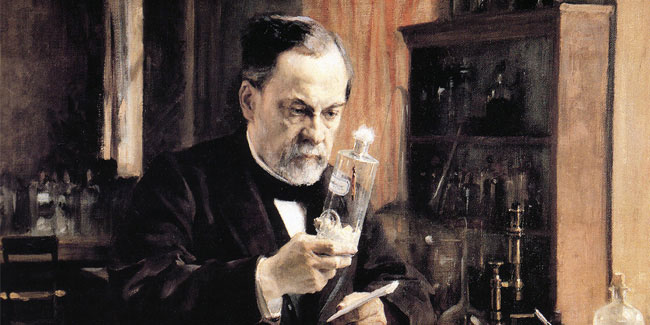 His father Immanuel Nobel was a skilled engineer and inventor. His brother Emil died due to an explosion caused by nitroglycerin. Alfred Nobel patented his invention of dynamite in 1867, and by the time of his death, he had acquired 355 patents in his name. Before his death, Alfred Nobel owned more than 90 factories worldwide that produced explosives and ammunition. He also founded the Nobel prizes named after him. This prize is presented annually in Oslo, in the presence of the King of Norway, on December 10, the death anniversary of Alfred Nobel.
The first Nobel Peace Prize was awarded in 1901 to Henry Dunant (Switzerland) and Frédéric Passy (France). The Peace Prize is the only prize that is not presented in Stockholm. In October 2014, Malala, along with Indian children's rights activist Kailash Satyarthi, was named a Nobel Peace Prize winner. At age 17, she became the youngest person to receive this prize.
Similar holidays and events, festivals and interesting facts
1906 – U.S. President Theodore Roosevelt wins the Nobel Peace Prize for his role in the mediation of the Russo-Japanese War, becoming the first American to win a Nobel Prize. on December 10;
1953 – British Prime Minister Winston Churchill received the Nobel Prize in literature. on December 10;
1891 – Nelly Sachs, German-Swedish poet and playwright, Nobel Prize laureate on December 10 (d. 1970). Her experiences resulting from the rise of the Nazis in World War II Europe transformed her into a poignant spokesperson for the grief and yearnings of her fellow Jewish people.;
1896 – Alfred Nobel, Swedish chemist and engineer, invented Dynamite and founded the Nobel Prize on December 10 (b. 1833);
1901 – The first Nobel Prizes are awarded. on December 10;
1909 – Selma Lagerlöf becomes the first female writer to win the Nobel Prize in Literature on December 10;
1934 – Howard Martin Temin, American geneticist and academic, Nobel Prize laureate on December 10 (d. 1994), was a US geneticist and virologist. He discovered reverse transcriptase in the 1970s at the University of Wisconsin–Madison, for which he shared the 1975 Nobel Prize in Physiology or Medicine with Renato Dulbecco and David Baltimore.;
1936 – Luigi Pirandello, Italian dramatist, novelist, and poet Nobel Prize laureate on December 10 (b. 1867);
1978 – Arab–Israeli conflict: Prime Minister of Israel Menachem Begin and President of Egypt Anwar Sadat are jointly awarded the Nobel Peace Prize. on December 10