Fiesta de San Antonio in Andorra
Fiesta de San Antonio in Andorra is held on January 17. This event in the second decade of the month January is annual.
Help us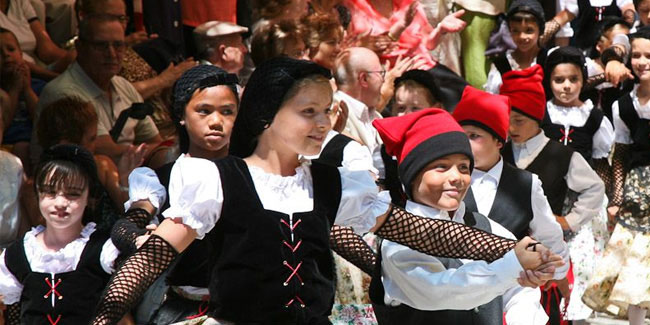 It's the only country in the world that has Catalan as its only official language. At the end of January San Antoni Abad, the patron saint of animals, is celebrated. On January 17 is celebrated the Feast of St. Anthony, patron saint of the parish of La Massana, where after the celebration of the mass takes place an auction and a typical stew known as La Escudella is distributed in the Plaza Mayor. The dates can be modified by official mandate during the year.
During these festivities several street markets are set up outside the temples.
9% of Andorra has UNESCO World Heritage status. Andorra is known for tourism, particularly skiing as it has many ski resorts. And for its Duty-Free shopping.
Similar holidays and events, festivals and interesting facts

St. Stephen's Day on December 26
(public holiday in Alsace, Austria, Andorra, Catalonia, Croatia, the Czech Republic, Germany, Hong Kong, Italy, Ireland, Luxembourg, Poland, Slovakia and Switzerland);

Fiesta de San Sebastián in Andorra on January 20
;

Carnival in Andorra on February 12
(Held on the Monday preceding Ash Wednesday);

Constitution Day in Andorra on March 14
;

Saint Joseph's Day or Father's Day on March 19
(in Andorra, Angola, Spain, Portugal, Italy, Switzerland, Honduras, and Bolivia);

La Diada de Sant Jordi on April 23
(Catalonia, Spain, Andorra. The Día de Sant Jordi, where flowers and gifts are exchanged);

Carnaval of Sant Julià de Lòira in Andorra on May 26
(On the last Sunday of May is held the Romería to the Sanctuary of the Virgen de Canòlic, where there are several dance contests in Plaça Nova)