Pretos Veljos Festival in Brazil
Pretos Veljos Festival in Brazil is held on May 13. Or Preto Velho, anniversary of the abolition of slavery in the country. This event in the second decade of the month May is annual.
Help us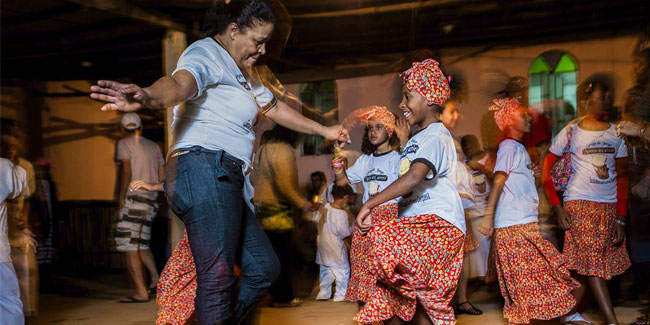 Pretos Velhos are Illuminated Divine Beings - the purified spirits of old African slaves. They are peaceful, patient, wise sages. They are kind and loving - inspiring faith and hope in their spirirtual children. This Festival is a celebration of of the Pretos Velhos - a festival of Peace, Love, Happiness, Kindness and Understanding. It is traditionaly held on May 13th - the date of the emancipation of Slavery in Brazil - granted in 1888 by Princess Isabel.
Similar holidays and events, festivals and interesting facts

The day of the abolition of slavery in France on May 10
(Abolition de l'esclavage mark according to the law of May 21, 2001);

Florida Emancipation Day on May 20
;

Afro-Colombian Day in Colombia on May 21
;

Abolition Day in Martinique on May 22
;

Slavery Abolition Day on May 27
(Guadeloupe, Saint Barthélemy, Saint Martin);

Abolition Day on June 10
(French Guiana);

Emancipation Day in Barbados, Bermuda, Guyana, Trinidad and Tobago, Jamaica on August 1
(Celebration of the Slavery Abolition Act 1833 which ended the slavery in the British Empire, generally celebrated as a part of Carnival, as the Caribbean Carnival takes place at this time)