Sunday 12 May 2019 Calendar with holidays, observances and special days
Holidays and observances
Events
2002 – Former US President Jimmy Carter arrives in Cuba for a five-day visit with Fidel Castro, becoming the first President of the United States, in or out of office, to visit the island since Castro's 1959 revolution.
1941 – Konrad Zuse presents the Z3, the world's first working programmable, fully automatic computer, in Berlin.
1926 – The Italian-built airship Norge becomes the first vessel to fly over the North Pole.
1865 – American Civil War: The Battle of Palmito Ranch: The first day of the last major land action to take place during the Civil War, resulting in a Confederate victory.
1864 – American Civil War: The Battle of Spotsylvania Court House: Thousands of Union and Confederate soldiers die in "the Bloody Angle".
1863 – American Civil War: Battle of Raymond: Two divisions of James B. McPherson's XVII Corps turn the left wing of Confederate General John C. Pemberton's defensive line on Fourteen Mile Creek, opening up the interior of Mississippi to the Union Army during the Vicksburg Campaign.
1862 – American Civil War: U.S. federal troops occupy Baton Rouge, Louisiana.
1821 – The first major battle of the Greek War of Independence against the Turks is fought in Valtetsi.
1797 – War of the First Coalition: Napoleon I of France conquers Venice.
1780 – American Revolutionary War: In the largest defeat of the Continental Army, Charleston, South Carolina is taken by British forces.
1551 – National University of San Marcos, the oldest university in the Americas, is founded in Lima, Peru.
1364 – Jagiellonian University, the oldest university in Poland, is founded in Kraków, Poland.
Births
1981 – Kentaro Sato, Japanese-American composer and conductor
1981 – Rami Malek, American actor
1980 – Keith Bogans, American basketball player
1978 – Jason Biggs, American actor and comedian
1973 – Mackenzie Astin, American actor
1972 – Doug Basham, American wrestler
1970 – Jim Furyk, American golfer
1970 – Samantha Mathis, American actress
1969 – Kim Fields, American actress
1968 – Tony Hawk, American skateboarder and actor
1966 – Bebel Gilberto, American-Brazilian singer-songwriter
1966 – Dez Fafara, American metal singer
1966 – Stephen Baldwin, American actor
1963 – Vanessa A. Williams, American actress and producer
1962 – Brett Gurewitz American guitarist and songwriter (Bad Religion)
1962 – Emilio Estevez, American actor
1961 – Thomas Dooley, German-American soccer player and manager
1959 – Dave Christian, American ice hockey player
1959 – Ray Gillen, American rock singer-songwriter (d. 1993)
1959 – Ving Rhames, American actor
1958 – Eric Singer, American drummer and songwriter
1955 – Kix Brooks, American country music singer-songwriter and musician (Brooks & Dunn)
1951 – George Karl, American basketball player and coach
1950 – Billy Squier, American singer-songwriter and guitarist
1950 – Bruce Boxleitner, American actor and author
1949 – Ross Bleckner, American painter
1948 – Dave Heineman, American captain and politician, 39th Governor of Nebraska
1948 – Lindsay Crouse, American actress
1946 – Daniel Libeskind, American architect, designed the Imperial War Museum North and Jewish Museum
1942 – Billy Swan, American country singer-songwriter
1940 – Norman Whitfield, American songwriter and producer (d. 2008)
1939 – Ron Ziegler, American politician, White House Press Secretary (d. 2003)
1938 – Millie Perkins, American actress
1937 – George Carlin, American comedian, actor, and author (d. 2008)
1936 – Frank Stella, American painter and sculptor
1936 – Tom Snyder, American journalist and talk show host (d. 2007)
1935 – Felipe Alou, Dominican-American baseball player, coach, and manager
1928 – Burt Bacharach, American singer-songwriter, pianist, and producer
1925 – Yogi Berra, American baseball player, coach, and manager (d. 2015)
1924 – Alexander Esenin-Volpin, Russian-American mathematician and poet (d. 2016)
1924 – Maxine Cooper, American actress and photographer (d. 2009)
1922 – Murray Gershenz, American actor and businessman (d. 2013)
1918 – Julius Rosenberg, American spy (d. 1953)
1918 – Mary Kay Ash, American businesswoman, founded Mary Kay Cosmetics (d. 2001)
1916 – Albert Murray, American author and critic (d. 2013)
1915 – Tony Strobl, American comics artist and animator (d. 1991)
1914 – Howard K. Smith, American journalist and actor (d. 2002)
1912 – Marshal Royal, American saxophonist and clarinet player (d. 1995)
1911 – Charles Biro, American author and illustrator (d. 1972)
1910 – Gordon Jenkins, American pianist and composer (d. 1984)
1910 – James Dudley, American baseball player, wrestling manager and executive (d. 2004)
1907 – Katharine Hepburn, American actress (d. 2003)
1901 – The Duke of Paducah, American country comedian, radio host and banjo player (d. 1986)
1895 – Jiddu Krishnamurti, Indian-American philosopher and author (d. 1986)
1895 – William Giauque, Canadian-American chemist and academic, Nobel Prize laureate (d. 1982)
1880 – Lincoln Ellsworth, American explorer (d. 1951)
1875 – Charles Holden, English architect, designed the Bristol Central Library (d. 1960)
1859 – William Alden Smith, American lawyer and politician (d. 1932)
1850 – Henry Cabot Lodge, American historian and politician (d. 1924)
1700 – Luigi Vanvitelli, Italian architect and engineer, designed the Palace of Caserta and Royal Palace of Milan (d. 1773)
Deaths
2015 – Peter Gay, German-American historian, author, and academic (b. 1923)
2015 – William Zinsser American journalist and critic (b. 1922)
2008 – Robert Rauschenberg, American painter and illustrator (b. 1925)
2003 – Prince Sadruddin Aga Khan, French-American diplomat (b. 1933)
2001 – Alexei Tupolev, Russian engineer, designed the Tupolev Tu-144 (b. 1925)
2001 – Perry Como, American singer and television host (b. 1912)
2000 – Adam Petty, American race car driver (b. 1980)
1999 – Saul Steinberg, Romanian-American illustrator (b. 1914)
1994 – Erik Erikson, German-American psychologist and psychoanalyst (b. 1902)
1992 – Robert Reed, American actor (b. 1932)
1973 – Art Pollard, American race car driver (b. 1927)
1973 – Frances Marion, American screenwriter, novelist and journalist (b. 1888)
1971 – Heinie Manush, American baseball player and coach (b. 1901)
1957 – Erich von Stroheim, Austrian-American actor, director, and producer (b. 1885)
1956 – Louis Calhern, American actor and singer (b. 1895)
1944 – Max Brand, American journalist and author (b. 1892)
1925 – Amy Lowell, American poet and critic (b. 1874)
1864 – J. E. B. Stuart, American general (b. 1833)
1860 – Charles Barry, English architect, designed Upper Brook Street Chapel and the Palace of Westminster (b. 1795)
Sunday 12 May 2019
International Myalgic Encephalomyelitis / Chronic Fatigue Syndrome Awareness Day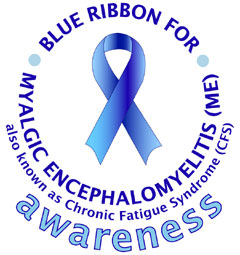 Chronic Fatigue Syndrome (CFS) and Myalgic Encephalomyelitis (ME) is a very real disorder. It is known that Myalgic Encephalomyelitis is an autoimmune disease (with simil..→