Memorial Day of Abbon from Fleury
Memorial Day of Abbon from Fleury is held on November 13. He was a monk of the Benedictine order, an abbot of the Fleury monastery in France, a prominent church and political figure, a supporter of the Kluni reform, a scholar and encyclopedist of the X century. This event in the second decade of the month November is annual.
Help us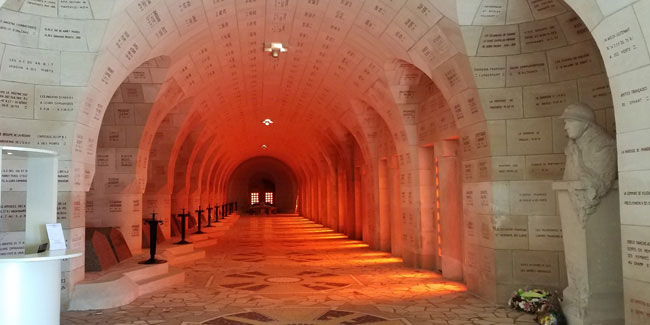 The Abbot of Fleury was a monk and abbot of Fleury Abbey in present-day St. Benedict-sur-Loire near Orleans, France. Abbo was born near Orléans and brought up in the Benedictine abbey of Fleury.
In 1004 he attempted to restore discipline in the monastery of La Réole, in Gascony, by transferring some of the monks of Fleury into that community. But the trouble increased; fighting began between the two parties and when Abbo endeavoured to separate them he was pierced in the side by a lance. He concealed the wound and reached his cell, where he died in the arms of his faithful disciple Aimoin, who has left an account of his labours and virtues. The miracles wrought at his tomb soon caused the Church of Gaul to regard him as a saint and martyr, although he does not seem to have been canonized by Rome officially. His feast is kept on 13 November.
Similar holidays and events, festivals and interesting facts

Remembrance Sunday in United Kingdom on November 12
(Date for 2023. Celebrated on the second Sunday in November);

Memorial Day of Raphael Kalinowski in Poland on November 15
;

Remembrance Day of the Sacrifice of Vukovar in 1991 in Croatia on November 18
;

Memorial Day of the Battle of Ingavi in Bolivia on November 18
;

Ben-Gurion Day in Israel on November 19
(Date for 2023. יום בן-גוריון);

Wedding day of Elizabeth II on November 20
(United Kingdom);

Martyr Edmund Day in England on November 20
(Edmund the Martyr also known as St Edmund or Edmund of East Anglia, died 20 November 869, was king of East Anglia from about 855 until his death)