Lei Day
Lei Day is held on May 1. The event started in 1927 at the bank of Hawaii. This event in the first decade of the month May is annual.
Help us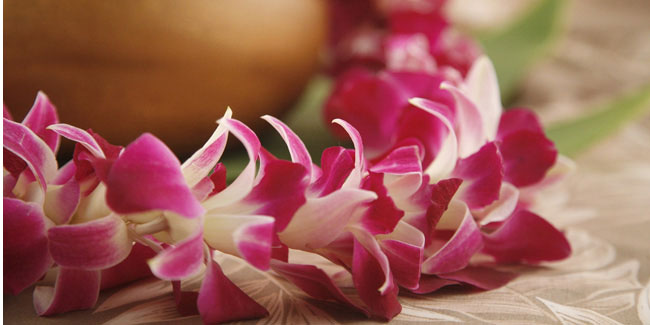 A lei is a flower necklace from Hawaii. The flower used most is the hibiscus or the orchid. May First is called "Lei Day" in Hawaii.
Leis were originally worn by ancient Polynesians and some Asian people as part of custom. Ancient Hawaiians adorned themselves with teeth, bones, sticks or kukui nuts. Later on, leis were made with braided leaves, flowers, shells and feathers. Early leis were given as gifts to one another, or as a sign of love and devotion to Hawaiian gods.
Similar holidays and events, festivals and interesting facts