School Bus Driver Appreciation Day in USA
School Bus Driver Appreciation Day in USA is held on February 22. The 4th Wednesday in February. This event in the third decade of the month February is annual.
Help us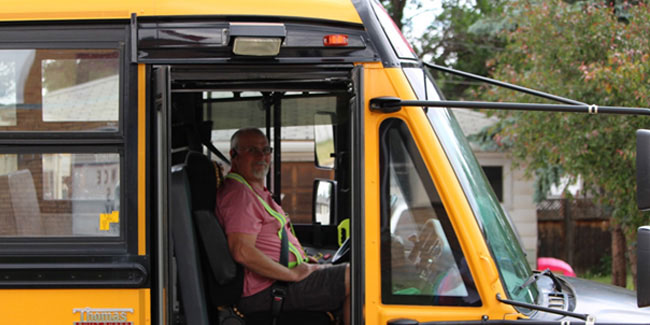 All 50 States Have School Bus Traffic Laws. As a bus driver, you'll have the opportunity to interact with different, diverse people every day. There are Three Different Sizes of School Buses.
From an observer's point of view, all school buses might look the same, but there are actually three different types:
Mini school buses. These are typically 20-25 feet long, with a passenger capacity of 10-15 people.
Mid-sized school buses. Slightly larger at 25-35 feet with 54–78-person capacity. These buses look full-sized but are slightly shorter.
Full-sized school buses. At 35+ feet, these buses are also known as forward engines or rare engine buses. They hold 72-90 people.
A normal school bus travels at up to 100km/hr. But a man in the United States decided to have some fun with a traditional school bus and added a Phantom fighter jet engine to it. He turned the bus into a jet-powered vehicle that can reach speed of up to 590km/hr! It even shoots flames out the back. So, if you're in a hurry to get to school, this is the bus to take!
Similar holidays and events, festivals and interesting facts