Pediatric Hematology/Oncology Nurses Day
Pediatric Hematology/Oncology Nurses Day is held on September 8. This event in the first decade of the month September is annual.
Help us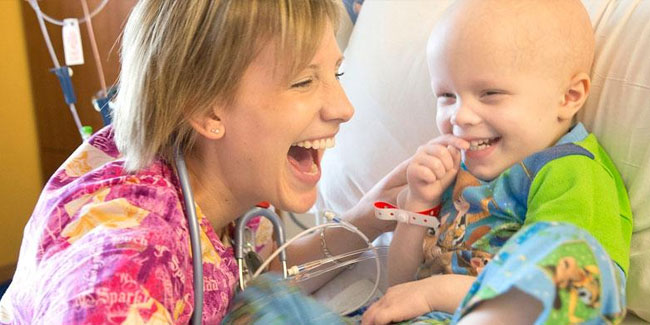 Pediatric hematology/oncology nursing is a dynamic and evolving discipline that is based on knowledge derived from theory, research and practice. Pediatric Hematology/Oncology nursing is a career with multiple opportunities. It is a profession that demands broad knowledge (art and science of nursing), strong critical thinking/problem solving/decision making skills, and a high degree of compassion and sensitivity for children, adolescents, young adults, their families and their community.
Established in 2010 by the Association of Pediatric Hematology/Oncology Nurses (APHON), Pediatric Hematology/Oncology Nurses' Day is celebrated each year on September 8. We salute all pediatric hematology/oncology nurses on this day for their life-long commitment to children, adolescents, and young adults with cancer or blood disorders and their families.
September is Childhood Cancer Awareness month, and what a fine complement to that month, should we establish a day recognizing those nurses who care for the day-to-day needs of children with cancer and blood disorders, guiding families through the most difficult circumstances anyone can experience.
Source: aphon.org
Similar holidays and events, festivals and interesting facts