Martyrs Day in Benin
Martyrs Day in Benin is held on January 16. This event in the second decade of the month January is annual.
Help us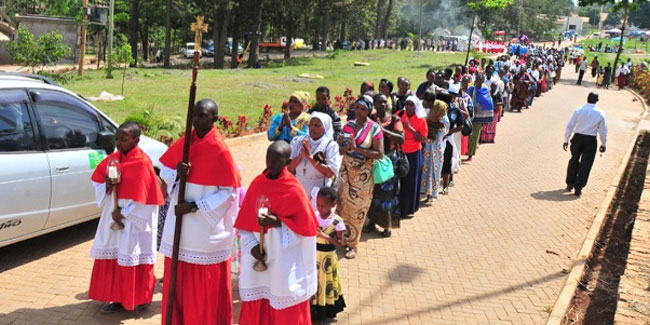 The Martyrs' Days, it surely commemorates people who made the ultimate sacrifice for their country.
The main events celebrated in Benin are Martyrs' Day (January 16), which commemorates a mercenary attack on Cotonou, Independence Day (August 1), Armed Forces Day (October 26) and Harvest Day (December 31).
The name Place des Martyrs was given to the monument in honor of the seven Beninese (six military and one civilian) who perished during the mercenary attack on Benin led by Frenchman Bob Denard on January 16, 1977.
Similar holidays and events, festivals and interesting facts
Traditional Religions Day in Benin on January 10
;

Mother's Day in Benin on May 26
(It is celebrated on the last Sunday of May, if the date coincides with the date of Pentecost, then it is transferred to the first Sunday of June);

National Tree Day in Benin on June 1
(or Festival of Trees);

Feast day of the Assumption of Mary on August 15
(Christian feast day, one of the Catholic holy days of obligation a public holiday in Austria, Belgium, Benin, Bosnia, Burundi, Cameroon, Chile, Colombia, Croatia, Cyprus, France, Germany, Greece, Guatemala, Hungary, Italy, Ivory Coast, Lebanon, Liechtenstein, Lithuania, Luxembourg, Macedonia, Madagascar, Malta, Mauritius, Monaco, Paraguay, Poland, Portugal, Romania, Senegal, Seychelles, Slovenia, Spain, Switzerland, Togo, and Vanuatu);

Armed Forces Day in Benin on October 26
;

National Day in Benin on November 30