Laity Day in France
Laity Day in France is held on December 9. Established on the initiative of L'Observatoire de la laïcité - French advisory committee tasked with assisting the government in upholding and promoting the principle of secularism. This event in the first decade of the month December is annual.
Help us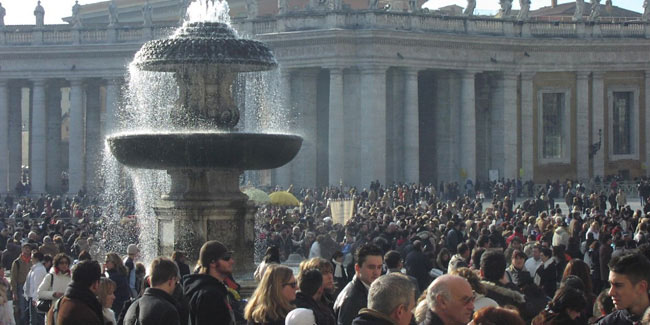 The date chosen, December 9, coincides with the vote of the law of separation of the church and the state in 1905. At the time, the anti-clerical intrigues are at their maximum and the socialist radical chamber wants " eat the priest". We cannot really say that the idea of secularism then started on a good basis.
But thinking about it a little more, we can say that the republic then embarked on a "modern" path by clearly separating what should be, while respecting the choices and convictions of each.
The history of the nascent 20th century, and that of the Great War in particular, would paradoxically make it possible to find a country reconciled around its values and less intolerant of religion.
Similar holidays and events, festivals and interesting facts

World Climate Day on December 8
(initiated by several environmental associations of France and Belgium);

Festival of Lights in Lyon, France on December 8
(takes place on the night of December 8-11);

Corsican National Holiday on December 8
(Festa di a Nazione);

International Day for Secularism and Freedom of Conscience on December 9
;

Acadia Memorial Day on December 13
(dedicated to the tragic event during the deportation of the Acadians, the ships of the Duke of William, Ruby and Violet, sunk in 1758);

Mass for the prosperity of France on December 13
(conducted by Cardinal Vicar in the Basilica of St. John of Lateran);

World Orgasm Day on December 21
(date for 2023. Celebrate the day of the winter solstice)