International Road Courtesy Week
International Road Courtesy Week is held on March 19. This event in the second decade of the month March is annual.
Help us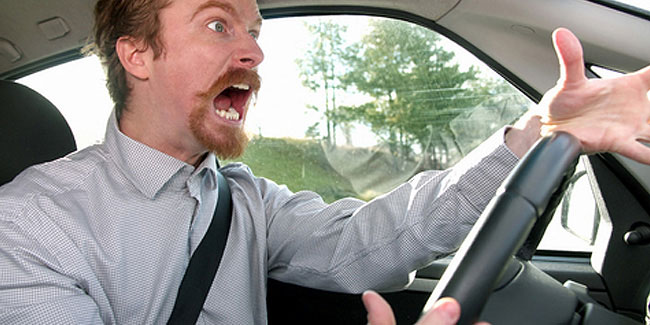 For road safety, some specific aspects of courtesy, or its opposite, are perhaps more important than courtesy as a total concept.
By 1947 the Pedestrians' Association was suggesting that many of the safety features being introduced (speed limits, traffic calming, road signs and road markings, traffic lights, Belisha beacons, pedestrian crossings, cycle lanes, etc.) were potentially self-defeating because "every nonrestrictive safety measure, however admirable in itself, is treated by the drivers as an opportunity for more speeding, so that the net amount of danger is increased and the latter state is worse than the first."
By exercising road courtesy, we can avoid courting road rage. Road courtesy keeps death off the road.
Similar holidays and events, festivals and interesting facts

Global Recycling Day on March 18
(first emerged in 2018 under the auspices of the Global Recycling Foundation);

Paris Commune Day in France on March 18
(celebrated since February 20, 1872);

Clean Monday on March 18
(also known as Pure Monday, Ash Monday, Monday of Lent or Green Monday, is the first day of Great Lent throughout Eastern Christianity);

International Artisan's Day on March 19
;

World Sparrow Day on March 20
;

UN French Language Day and International Francophonie Day on March 20
(Organisation internationale de la Francophonie);

World Storytelling Day on March 20
;

World Head Injury Awareness Day on March 20
;

World Fairy Tale Day on March 20
(arose on the initiative of Sweden in 1991);

International Without Meat Day on March 20
(This holiday was observed for the first time in 1985 in the USA as Great American Meatout);

International Macaroon Day on March 20
(macaroon is a French confectionery made from egg whites, sugar and ground almonds. Usually made in the form of cookies; put cream or jam between two layers);

World Frog Day on March 20
(celebrated since 2009);

World Flour Day on March 20