National Victory Day in Algeria
National Victory Day in Algeria is held on March 19. This event in the second decade of the month March is annual.
Help us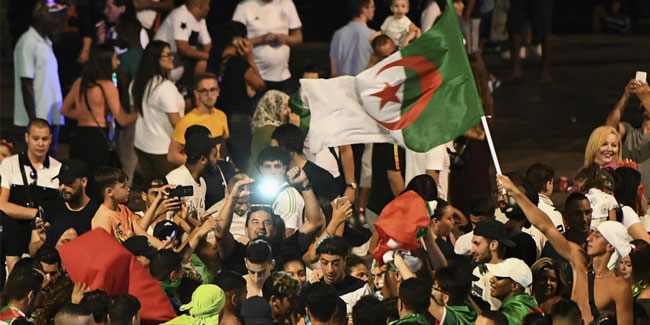 The Algerian War, also known as the Algerian Revolution or the Algerian War of Independence, and sometimes in Algeria as the War of 1 November (1 November 1954 – 19 March 1962), was fought between France and the Algerian National Liberation Front (French: Front de Libération Nationale – FLN) from 1954 to 1962, which led to Algeria winning its independence from France. An important decolonization war, it was a complex conflict characterized by guerrilla warfare and war crimes. The conflict also became a civil war between the different communities and within the communities. The war took place mainly on the territory of Algeria, with repercussions in metropolitan France.
Similar holidays and events, festivals and interesting facts

National Martyrs Day in Algeria on February 18
;

Tree Planting Day in Belgium, Italy, Lesotho, Portugal on March 21
;

Youm El Ilm or Science Day in Algeria on April 16
;

Kabila Day in Algeria on April 20
(unofficial holiday in honor of the Berber spring. Kabila - the people of the Berber group in northern Algeria);

Mother's Day in France on May 26
(also Algeria, Dominican Republic. First Sunday of June, if Pentecost occurs on this day, Haiti, Mauritius, Morocco, Sweden, Tunisia; celebrated on the last Sunday in May);

Algeria Revolution Day on June 19
;

Algeria Independence Day on July 5