Kabila Day in Algeria
Kabila Day in Algeria is held on April 20. Unofficial holiday in honor of the Berber spring. Kabila - the people of the Berber group in northern Algeria. This event in the second decade of the month April is annual.
Help us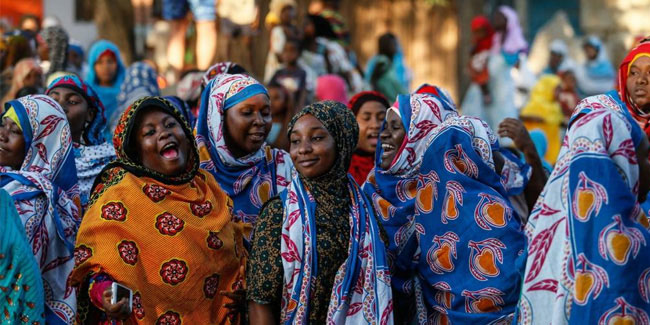 The Kabyle people are a Berber ethnic group indigenous to Kabylia in the north of Algeria, spread across the Atlas Mountains, one hundred miles east of Algiers. They represent the largest Berber-speaking population of Algeria and the second largest in North Africa.
Kabylia covers two provinces of Algeria: Tizi Ouzou and Bejaia. Gouraya National Park and Djurdjura National Park are also located in Kabylia.
Similar holidays and events, festivals and interesting facts

Youm El Ilm or Science Day in Algeria on April 16
;

Mother's Day in France on May 26
(also Algeria, Dominican Republic. First Sunday of June, if Pentecost occurs on this day, Haiti, Mauritius, Morocco, Sweden, Tunisia; celebrated on the last Sunday in May);

Algeria Revolution Day on June 19
;

Algeria Independence Day on July 5
;

Tree Planting Day in Algeria on October 27
;

Student's Day in Kabile on November 2
(established in 2010 by the Provisional Government of Kabile in exile - Anavad, in honor of Kamel Amzal);

Yennayer on January 12
(Berbers, Amazigh New Year)