National Cheetah Day in Iran
National Cheetah Day in Iran is held on August 30. This event in the third decade of the month August is annual.
Help us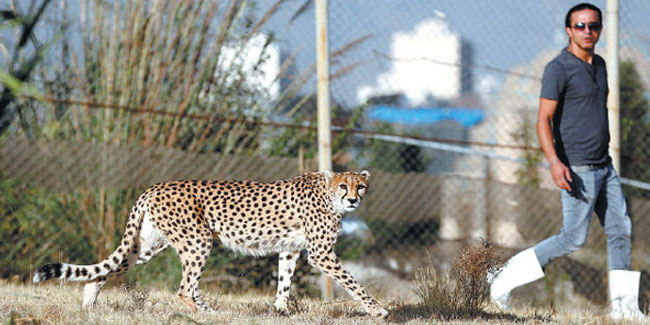 The Asiatic Cheetah is a big cat found in Iran and is the only cheetah subspecies indigenous to Asia. While the Asiatic Cheetah resembles the African cheetah, the two are different subspecies with the Asiatic cheetah being slightly smaller than its African counterpart. Asiatic cheetah, the planet's fastest mammal, are facing extinction as their population has dramatically shrank to less than 7000.
Efforts by environmentalists have helped to prevent the extinction of this extraordinary animal. Installation of trackers and fines for hunting animals have been among them. August 31st is celebrated as the National Cheetah Day in Iran, to draw attention to the Cheetah's situation and let the Iranians know they are the custodians of the last Asiatic cheetahs on earth.
Iranian Cheetah Society is a non-governmental organization in order to save the Iranian biodiversity with the Asiatic Cheetah as flagship species.
Similar holidays and events, festivals and interesting facts

National Day for Physicians in Iran on August 23
;

Ginger Cat Appreciation Day on September 1
;

Commemoration of the death of the Prophet Muhammad and Imam Sadegh on October 1
;

Children's Day in Iran on October 9
;

Tiger Day on October 15
;

Feral Cat Day on October 16
(Global Cat Day, Alley Cat Allies);

International Snow Leopard Day on October 23