International Tap Dance Day
International Tap Dance Day is held on May 25. This event in the third decade of the month May is annual.
Help us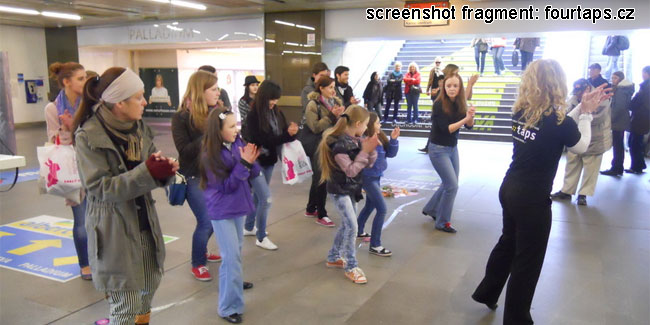 Tap dancing originated in the United States and is thought to have begun in the mid-19th century, with the rise of minstrel and vaudeville shows. This unique form of dance is a combination of Irish and British step (clog) dancing and African Juba dance. Early tap shoes had wood soles that tapped out the dance beat.
National Tap Dance Day falls on May 25 every year, and is a celebration of tap dance as an American art form. The idea of National Tap Dance Day was first presented to U.S. Congress on February 7, 1989, and was signed into US American Law by President George H.W. Bush, on November 8, 1989. The one time official observance was on May 25, 1989. Tap Dance Day is also celebrated in other countries, particularly Japan, Australia, India and Iceland.
Similar holidays and events, festivals and interesting facts

Buy a Musical Instrument Day on May 22
;

National Tap Dance Day in United States on May 25
;

Carnaval of Sant Julià de Lòira in Andorra on May 26
(On the last Sunday of May is held the Romería to the Sanctuary of the Virgen de Canòlic, where there are several dance contests in Plaça Nova);

Rock n' Roll Day in Japan on June 9
(Rokku No Hi);

Paraguayan Harp Day on June 9
;

Andean Song Day in Peru on June 15
;

National Day of the Troubadour and Poet of the Panamanian Décima in Panama on June 16