Saturday 25 May 2019 Calendar with holidays, observances and special days
Holidays and observances
Africa Day (African Union)
Bermuda Day (celebrated on the nearest weekday if May 24 falls on the weekend)
Children's Hospice Week
Earliest day on which Memorial Day can fall, while May 31 is the latest; celebrated on the last Monday in May. (United States)
First National Government / National Day (Argentina)
Geek Pride Day (geek culture)
National Brown-Bag-It Day and National Wine Day in USA
National Missing Children's Day (United States), and its related observances: - International Missing Children's Day
National Tap Dance Day in United States (The idea of National Tap Dance Day was first presented to U.S. Congress on February 7, 1989 and was signed into American law by President George H.W. Bush on November 8, 2004)
Ratu Sir Lala Sukuna Day in Fiji (The celebrations in honor of Fiji's first modern statesman actually begin a week early)
Spring holiday in the UK
Events
2012 – The SpaceX Dragon became the first commercial spacecraft to successfully rendezvous with the International Space Station.
1999 – The United States House of Representatives releases the Cox Report which details the People's Republic of China's nuclear espionage against the U.S. over the prior two decades.
1979 – American Airlines Flight 191: In Chicago, a McDonnell Douglas DC-10 crashes during takeoff at O'Hare International Airport killing all 271 on board and two people on the ground.
1978 – The first bomb of a series of bombings orchestrated by the Unabomber detonates at Northwestern University resulting in minor injuries.
1977 – Star Wars is released in theaters.
1955 – First ascent of Kangchenjunga (8,586 m.), the third-highest mountain in the world, by a British expedition led by Charles Evans. Joe Brown and George Band reached the summit on May 25, followed by Norman Hardie and Tony Streather the next day.
1955 – In the United States, a night-time F5 tornado strikes the small city of Udall, Kansas, killing 80 and injuring 273. It is the deadliest tornado to ever occur in the state and the 23rd deadliest in the U.S.
1953 – At the Nevada Test Site, the United States conducts its first and only nuclear artillery test.
1953 – The first public television station in the United States officially begins broadcasting as KUHT from the campus of the University of Houston.
1809 – Chuquisaca Revolution: Patriot revolt in Chuquisaca (modern day Sucre) against the Spanish Empire, sparking the Latin American wars of independence.
1787 – The United States Constitutional Convention formally convenes in Philadelphia, when a quorum of seven states is secured.
240 BC – First recorded perihelion passage of Halley's Comet.
Births
1994 – Aly Raisman, American gymnast
1990 – Bo Dallas, American wrestler
1985 – Roman Reigns, American football player and wrestler
1984 – A. J. Foyt IV, American race car driver
1984 – Shawne Merriman, American football player
1982 – Jason Kubel, American baseball player
1982 – Ryan Gallant, American skateboarder
1982 – Stacey Pensgen, American figure skater and meteorologist
1980 – Joe King, American singer-songwriter and guitarist
1979 – Carlos Bocanegra, American soccer player
1979 – Chris Young, American baseball pitcher
1978 – Brian Urlacher, American football player
1977 – Alberto Del Rio, Mexican-American mixed martial artist and wrestler
1976 – Ethan Suplee, American actor
1974 – Frank Klepacki, American drummer and composer
1974 – Miguel Tejada, Dominican-American baseball player
1973 – Daz Dillinger, American rapper and producer
1973 – Molly Sims, American model and actress
1972 – Octavia Spencer, American actress and author
1970 – Jamie Kennedy, American actor, producer, and screenwriter
1969 – Anne Heche, American actress
1969 – Stacy London, American journalist and author
1968 – Kendall Gill, American basketball player, boxer, and sportscaster
1964 – David Shaw, Canadian-American ice hockey player
1963 – George Hickenlooper, American director and producer (d. 2010)
1963 – Mike Myers, Canadian-American actor, singer, producer, and screenwriter
1960 – Amy Klobuchar, American lawyer and politician
1958 – Dorothy Straight, American children's author
1957 – Edward Lee, American author
1956 – David P. Sartor, American composer and conductor
1956 – Larry Hogan, American politician, 62nd Governor of Maryland
1953 – Eve Ensler, American playwright and producer
1953 – Stan Sakai, Japanese-American author and illustrator
1952 – Al Sarrantonio, American author and publisher
1952 – Gordon H. Smith, American businessman and politician
1952 – Jeffrey Bewkes, American businessman
1952 – Nick Fotiu, American ice hockey player and coach
1951 – Bob Gale, American director, producer, and screenwriter
1950 – Robby Steinhardt, American rock violinist and singer
1949 – Jamaica Kincaid, Antiguan-American novelist, short story writer, and essayist
1947 – Catherine G. Wolf, American psychologist and computer scientist
1947 – Karen Valentine, American actress
1946 – David A. Hargrave, American game designer, created Arduin (d. 1988)
1944 – Frank Oz, English-born American puppeteer, filmmaker, and actor
1944 – Robert MacPherson, American mathematician and academic
1943 – Jessi Colter, American singer-songwriter and pianist
1943 – Leslie Uggams, American actress and singer
1939 – Dixie Carter, American actress and singer (d. 2010)
1938 – Raymond Carver, American short story writer and poet(d. 1988)
1936 – Tom T. Hall, American singer-songwriter and guitarist
1935 – Cookie Gilchrist, American football player (d. 2011)
1935 – Victoria Shaw, Australian-born American actress (d. 1988)
1933 – Sarah Marshall, English-American actress (d. 2014)
1932 – John Gregory Dunne, American novelist, screenwriter, and critic (d. 2003)
1932 – K. C. Jones, American basketball player and coach
1931 – Irwin Winkler, American director and producer
1929 – Beverly Sills, American soprano and actress (d. 2007)
1927 – Norman Petty, American singer-songwriter, pianist, and producer (d. 1984)
1927 – Robert Ludlum, American soldier and author (d. 2001)
1926 – Claude Akins, American actor (d. 1994)
1925 – Don Liddle, American baseball player (d. 2000)
1925 – Jeanne Crain, American actress (d. 2003)
1921 – Hal David, American songwriter and composer (d. 2012)
1921 – Kitty Kallen, American singer (d. 2016)
1917 – Steve Cochran, American film, television and stage actor (d. 1965)
1917 – Theodore Hesburgh, American priest, theologian, and academic (d. 2015)
1912 – Dean Rockwell, American commander, wrestler, and coach (d. 2005)
1908 – Theodore Roethke, American poet (d. 1963)
1898 – Bennett Cerf, American publisher and television game show panelist; co-founded Random House (d. 1971)
1897 – Gene Tunney, American boxer and soldier (d. 1978)
1893 – Ernest "Pop" Stoneman, American country musician (d. 1968)
1889 – Igor Sikorsky, Russian-American aircraft designer, founded Sikorsky Aircraft (d. 1972)
1886 – Philip Murray, Scottish-American miner and labor leader (d. 1952)
1882 – Marie Doro, American actress (d. 1956)
1879 – William Stickney, American golfer (d. 1944)
1878 – Bill Robinson, American actor and dancer (d. 1949)
1865 – John Mott, American evangelist and saint, Nobel Prize laureate (d. 1955)
1860 – James McKeen Cattell, American psychologist and academic (d. 1944)
1852 – William Muldoon, American wrestler and trainer (d. 1933)
1803 – Ralph Waldo Emerson, American poet and philosopher (d. 1882)
1783 – Philip Pendleton Barbour, American farmer and politician, 12th Speaker of the United States House of Representatives (d. 1841)
1725 – Samuel Ward, American politician, 31st Governor of the Colony of Rhode Island (d. 1776)
Deaths
2014 – Herb Jeffries, American singer and actor (b. 1913)
2014 – Matthew Saad Muhammad, American boxer and trainer (b. 1954)
2012 – Lou Watson, American basketball player and coach (b. 1924)
2012 – Peter D. Sieruta, American author and critic (b. 1958)
2012 – William Hanley, American author and screenwriter (b. 1931)
2010 – Jarvis Williams, American football player and coach (b. 1965)
2010 – Michael H. Jordan, American businessman (b. 1936)
2008 – J. R. Simplot, American businessman, founded Simplot (b. 1909)
2007 – Charles Nelson Reilly, American actor, comedian, and director (b. 1931)
2005 – Robert Jankel, English businessman, founded Panther Westwinds (b. 1938)
2004 – Roger Williams Straus, Jr., American publisher, co-founded Farrar, Straus and Giroux Publishing Company (b. 1917)
2003 – Sloan Wilson, American author and poet (b. 1920)
1990 – Vic Tayback, American actor (b. 1930)
1986 – Chester Bowles, American journalist and politician, 22nd Under Secretary of State (b. 1901)
1983 – Jack Stewart, Canadian-American ice hockey player (b. 1917)
1957 – Leo Goodwin, American swimmer, diver, and water polo player (b. 1883)
1942 – Emanuel Feuermann, Ukrainian-American cellist and educator (b. 1902)
1937 – Henry Ossawa Tanner, American-French painter and illustrator (b. 1859)
1927 – Payne Whitney, American businessman and philanthropist (b. 1876)
1919 – Eliza Pollock, American archer (b. 1840)
1919 – Madam C. J. Walker, American businesswoman and philanthropist, founded the Madame C.J. Walker Manufacturing Company (b. 1867)
1912 – Austin Lane Crothers, American educator and politician, 46th Governor of Maryland (b. 1860)
Saturday 25 May 2019
International Week of Solidarity with the Peoples of Non-Self-Governing Territories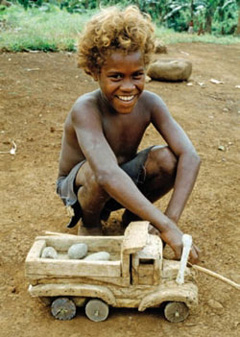 The UN General Assembly, by its resolution 60/119 of 8 December 2005, requested the annual observance of the Week of Solidarity with the Peoples of Non-Self-Governing Ter..→