Tuesday 25 May 2021 Calendar with holidays, observances and special days
Calendars
:
Worldwide Holidays
,
Bolivia
,
Career Holidays (Recognition Holidays)
,
Children's Days
,
Environmental Dates
,
Food holidays
,
Ghana
,
Health Calendar
,
Latvia
,
Mexico
,
Namibia
,
Pet and Animal Holidays
,
Spain
,
Unusual Holidays
,
Wine holidays
,
Zambia
Holidays and observances
Events
2012 – The SpaceX Dragon became the first commercial spacecraft to successfully rendezvous with the International Space Station.
1999 – The United States House of Representatives releases the Cox Report which details the People's Republic of China's nuclear espionage against the U.S. over the prior two decades.
1979 – American Airlines Flight 191: In Chicago, a McDonnell Douglas DC-10 crashes during takeoff at O'Hare International Airport killing all 271 on board and two people on the ground.
1978 – The first bomb of a series of bombings orchestrated by the Unabomber detonates at Northwestern University resulting in minor injuries.
1977 – Star Wars is released in theaters.
1955 – First ascent of Kangchenjunga (8,586 m.), the third-highest mountain in the world, by a British expedition led by Charles Evans. Joe Brown and George Band reached the summit on May 25, followed by Norman Hardie and Tony Streather the next day.
1955 – In the United States, a night-time F5 tornado strikes the small city of Udall, Kansas, killing 80 and injuring 273. It is the deadliest tornado to ever occur in the state and the 23rd deadliest in the U.S.
1953 – At the Nevada Test Site, the United States conducts its first and only nuclear artillery test.
1953 – The first public television station in the United States officially begins broadcasting as KUHT from the campus of the University of Houston.
1809 – Chuquisaca Revolution: Patriot revolt in Chuquisaca (modern day Sucre) against the Spanish Empire, sparking the Latin American wars of independence.
1787 – The United States Constitutional Convention formally convenes in Philadelphia, when a quorum of seven states is secured.
240 BC – First recorded perihelion passage of Halley's Comet.
Births
1994 – Aly Raisman, American gymnast. Raisman is the 2016 Olympic individual all-around silver medalist and floor silver medalist.
1990 – Bo Dallas, American wrestler. Taylor Michael Rotunda (born May 25, 1990) is an American professional wrestler currently signed to WWE, where he performs on the SmackDown brand under the ring name Bo Dallas.
1985 – Roman Reigns, American football player and wrestler. Leati Joseph "Joe" Anoaʻi (born May 25, 1985) is an American professional wrestler, actor, and former professional gridiron football player.
1984 – A. J. Foyt IV, American race car driver. He competed in the IndyCar Series and briefly in the NASCAR Busch Series.
1984 – Shawne Merriman, American football player. He earned NFL Defensive Rookie of the Year honors in his first season and recorded ​39 1⁄2 quarterback sacks in his first three seasons, also making three Pro Bowls as well as two All-Pro selections.
1982 – Jason Kubel, American baseball player. He played in Major League Baseball (MLB) for the Minnesota Twins, Arizona Diamondbacks, and Cleveland Indians.
1982 – Ryan Gallant, American skateboarder. Ryan Gallant, (born May 25, 1982) is an American professional skateboarder with a goofy-footed stance.
1982 – Stacey Pensgen, American figure skater and meteorologist. Stacey Elizabeth Pensgen (born May 25, 1982) is an American former competitive figure skater who won the silver medal at the 2000 Four Continents Championships.
1979 – Carlos Bocanegra, American soccer player. He earned over 100 caps with the United States, serving as captain for six years.
1978 – Brian Urlacher, American football player. Brian Urlacher (/ɜːrlˈækər/; born May 25, 1978) is a former American football linebacker who spent his entire 13-year career playing for the Chicago Bears of the National Football League (NFL).
1977 – Alberto Del Rio, Mexican-American mixed martial artist and wrestler. He is best known for his two tenures in WWE under the ring name Alberto Del Rio, as well as his work outside of WWE under the ring name Alberto El Patron.
1976 – Ethan Suplee, American actor. Ethan Suplee (born May 25, 1976) is an American film and television actor best known for his roles as Seth Ryan in American History X, Louie Lastik in Remember the Titans, Frankie in Boy Meets World, Randy Hickey in My Name Is Earl, Toby in The Wolf of Wall Street, Elwood in Without a Paddle, and his roles in Kevin Smith's films.
1974 – Frank Klepacki, American drummer and composer. Frank Klepacki is an American musician, video game composer and sound director, best known for his work on the Command & Conquer series.
1974 – Miguel Tejada, Dominican-American baseball player. He played for six different teams, most notably the Oakland Athletics and Baltimore Orioles, before short stints with the Houston Astros, San Diego Padres, San Francisco Giants, and Kansas City Royals.
1973 – Daz Dillinger, American rapper and producer. Delmar Drew Arnaud (born May 25, 1973) better known by his stage name Daz Dillinger (formerly Dat Nigga Daz), is an American rapper and record producer from Long Beach, California.
1973 – Molly Sims, American model and actress. She has appeared in the Sports Illustrated Swimsuit Issue and played Delinda Deline in the NBC drama Las Vegas.
1972 – Octavia Spencer, American actress and author. She is one of two black actresses to have received three Academy Award nominations, the first black actress to receive two consecutive Academy Award nominations in back-to-back years, and the first black actress to receive an Academy Award nomination after previously winning.
1970 – Jamie Kennedy, American actor, producer, and screenwriter. He is best known for playing Randy Meeks in the Scream franchise and playing various characters in The Jamie Kennedy Experiment on The WB.
1969 – Anne Heche, American actress. In 1998, Heche portrayed Marion Crane in Gus Van Sant's horror remake Psycho.
1969 – Stacy London, American journalist and author. Stacy London (born May 25, 1969) is an American stylist/fashion consultant, author, and magazine editor known primarily for her time as co-host on What Not to Wear, a reality television program that featured wardrobe and appearance makeovers.
1968 – Kendall Gill, American basketball player, boxer, and sportscaster. Kendall Cedric "Fightin' Illini" Gill (born May 25, 1968) is an American retired professional basketball player who now works as a television basketball analyst.
1963 – George Hickenlooper, American director and producer (d. 2010), was an American narrative and documentary filmmaker.
1963 – Mike Myers, Canadian-American actor, singer, producer, and screenwriter. Michael John Myers OC (born May 25, 1963) is a Canadian actor, comedian, screenwriter, producer, and director who holds Canadian, British, and American citizenship.
1960 – Amy Klobuchar, American lawyer and politician. In February 2019, she announced her candidacy for the Democratic nomination for President of the United States in the 2020 election.
1958 – Dorothy Straight, American children's author. Dorothy Elmhirst Straight (born May 25, 1958 in Washington, D.C.) is an American author who wrote How the World Began in 1962 at the age of 4 for her grandmother, Dorothy Payne Whitney, making her among the youngest published authors ever.
1956 – David P. Sartor, American composer and conductor. He is adjunct professor of music at Middle Tennessee State University, adjunct professor of music at Trevecca Nazarene University in Nashville, Tennessee, and music director of the Parthenon Chamber Orchestra.
1956 – Larry Hogan, American politician, 62nd Governor of Maryland. A member of the Republican Party, he previously served as Secretary of Appointments under Governor Bob Ehrlich from 2003 to 2007.
1953 – Eve Ensler, American playwright and producer. Eve Ensler (/ˈɛnzlər/; born May 25, 1953) is an American playwright, performer, feminist, and activist, best known for her play The Vagina Monologues.
1953 – Stan Sakai, Japanese-American author and illustrator. He is best known as the creator of the comic series Usagi Yojimbo.
1952 – Al Sarrantonio, American author and publisher. Al Sarrantonio (born May 25, 1952) is an American horror and science fiction writer, editor and publisher who has authored more than 50 books and 90 short stories.
1952 – Gordon H. Smith, American businessman and politician. Gordon Harold Smith (born May 25, 1952) is an American politician, a former United States Senator and businessman from the state of Oregon.
1952 – Jeffrey Bewkes, American businessman. He was CEO of Time Warner from January 1, 2008 to June 14, 2018, President from December 2005 to June 2018, and Chairman of the Board from January 1, 2009 to 2018.
1952 – Nick Fotiu, American ice hockey player and coach. Nicholas Evlampios "Nick" Fotiu (born May 25, 1952) is a retired American ice hockey forward.
1951 – Bob Gale, American director, producer, and screenwriter. Michael Robert Gale (born May 25, 1951) is an American screenwriter, producer and film director.
1950 – Robby Steinhardt, American rock violinist and singer, was co-lead singer / "frontman" and mc along with keyboardist Steve Walsh, from 1973 to 1982 and from 1997 to 2006. He and Steve Walsh are the only original members of the band who are not from Topeka.
1949 – Jamaica Kincaid, Antiguan-American novelist, short story writer, and essayist. She lives in North Bennington, Vermont (in the United States), during the summers, and is Professor of African and African American Studies in Residence at Harvard University during the academic year.
1947 – Catherine G. Wolf, American psychologist and computer scientist, was an American psychologist and expert in human-computer interaction. She was the author of more than 100 research articles and held six patents in the areas of human-computer interaction, artificial intelligence, and collaboration.
1947 – Karen Valentine, American actress. She later went to star in her own short-lived sitcom Karen (1975), and played leading roles in the Disney films Hot Lead and Cold Feet (1978) and The North Avenue Irregulars (1979).
1946 – David A. Hargrave, American game designer, created Arduin (d. 1988), was a prolific and sometimes controversial game designer and writer of fantasy and science fiction role-playing games (RPGs). Hargrave's most notable written works were based upon his own mythical world of Arduin.
1944 – Frank Oz, English-born American puppeteer, filmmaker, and actor. He is also known for the role of Yoda in the Star Wars series, providing the voice for the character in several films and television series.
1944 – Robert MacPherson, American mathematician and academic. Robert Macpherson (or MacPherson) may refer to:
1943 – Jessi Colter, American singer-songwriter and pianist. Mirriam Johnson (born May 25, 1943), known professionally as Jessi Colter, is an American country music artist who is best known for her collaboration with her husband, country singer and songwriter Waylon Jennings, and for her 1975 country-pop crossover hit "I'm Not Lisa".
1943 – Leslie Uggams, American actress and singer. She had earlier been highly acclaimed for the Broadway musical Hallelujah, Baby!, winning a Theatre World Award in 1967 and the Tony Award for Best Actress in a Musical in 1968.
1939 – Dixie Carter, American actress and singer (d. 2010), was an American film, television and stage actress and singer. She starred as Julia Sugarbaker on the sitcom Designing Women (1986–93), and as Randi King on the drama series Family Law (1999–2002).
1938 – Raymond Carver, American short story writer and poet(d. 1988). He is considered to be amongst America's greatest writers.
1936 – Tom T. Hall, American singer-songwriter and guitarist. Hall (born May 25, 1936) is an American country music songwriter, singer, instrumentalist, novelist, and short-story writer.
1935 – Cookie Gilchrist, American football player (d. 2011), was an American football player who played professionally in the American Football League (AFL) and Canadian Football League (CFL).
1932 – John Gregory Dunne, American novelist, screenwriter, and critic (d. 2003), was an American novelist, screenwriter and literary critic.
1932 – K. C. Jones, American basketball player and coach. Jones played college basketball at the University of San Francisco and, along with Bill Russell, led the Dons to two NCAA championships in 1955 and 1956.
1931 – Irwin Winkler, American director and producer. The fourth film he produced, They Shoot Horses, Don't They? (1969), starring Jane Fonda, was nominated for nine Academy Awards.
1929 – Beverly Sills, American soprano and actress (d. 2007), was an American operatic soprano whose peak career was between the 1950s and 1970s.
1927 – Norman Petty, American singer-songwriter, pianist, and producer (d. 1984), was an American musician and record producer who is best known for his association with Buddy Holly and the Crickets, who recorded in his studio.
1927 – Robert Ludlum, American soldier and author (d. 2001), was an American author of 27 thriller novels, best known as the creator of Jason Bourne from the original The Bourne Trilogy series. The number of copies of his books in print is estimated between 300 million and 500 million.
1926 – Claude Akins, American actor (d. 1994), was an American character actor with a long career on stage, screen, and television. He was best known as Sheriff Lobo on the 1979-1981 television series B.
1925 – Don Liddle, American baseball player (d. 2000), was an American left-handed pitcher in professional baseball who played four seasons in the Major Leagues for the Milwaukee Braves, New York Giants and St. Louis Cardinals from 1953 through 1956.
1925 – Jeanne Crain, American actress (d. 2003), was an American actress whose career spanned from 1943 to 1975. She received an Oscar nomination for Best Actress in the 1949 film Pinky, in which she played the leading role.
1921 – Hal David, American songwriter and composer (d. 2012), was an American lyricist. He grew up in Brooklyn, New York City.
1921 – Kitty Kallen, American singer (d. 2016), was an American popular singer whose career spanned from the 1930s to the 1960s, to include the Swing era of the Big Band years, the post-WWII pop scene and the early years of rock 'n roll. Kallen performed with popular big band leaders of the 1940s, including Jimmy Dorsey and Harry James, before establishing a solo career.
1917 – Steve Cochran, American film, television and stage actor (d. 1965). He attended the University of Wyoming.
1917 – Theodore Hesburgh, American priest, theologian, and academic (d. 2015). Theodore Martin Hesburgh, CSC (May 25, 1917 – February 26, 2015) was a native of Syracuse, New York, who became an ordained priest of the Congregation of Holy Cross and is best known for his service as the president of the University of Notre Dame for thirty-five years (1952–1987).
1912 – Dean Rockwell, American commander, wrestler, and coach (d. 2005), was a decorated World War II group commander in the D-Day invasion, an Olympic Greco-Roman wrestling coach, and a college football coach.
1908 – Theodore Roethke, American poet (d. 1963). Roethke is regarded as one of the most accomplished and influential poets of his generation.
1898 – Bennett Cerf, American publisher and television game show panelist; co-founded Random House (d. 1971), was an American publisher, co-founder of American publishing firm Random House. Cerf was also known for his own compilations of jokes and puns, for regular personal appearances lecturing across the United States, and for his television appearances in the panel game show What's My Line?
1897 – Gene Tunney, American boxer and soldier (d. 1978), was an American professional boxer who competed from 1915 to 1928. He held the world heavyweight title from 1926 to 1928, and the American light heavyweight title twice between 1922 and 1923.
1893 – Ernest "Pop" Stoneman, American country musician (d. 1968), was an American musician ranked among the prominent recording artists of country music's first commercial decade.
1889 – Igor Sikorsky, Russian-American aircraft designer, founded Sikorsky Aircraft (d. 1972), was a Russian-American aviation pioneer in both helicopters and fixed-wing aircraft. His first success came with the S-2, the second aircraft of his design and construction.
1886 – Philip Murray, Scottish-American miner and labor leader (d. 1952), was a Scottish-born steelworker and an American labor leader. He was the first president of the Steel Workers Organizing Committee (SWOC), the first president of the United Steelworkers of America (USWA), and the longest-serving president of the Congress of Industrial Organizations (CIO).
1882 – Marie Doro, American actress (d. 1956), was an American stage and film actress of the early silent film era.
1879 – William Stickney, American golfer (d. 1944), was an American golfer who competed in the 1904 Summer Olympics.
1878 – Bill Robinson, American actor and dancer (d. 1949), was an American tap dancer and actor, the best known and most highly paid black American entertainer in America during the first half of the twentieth century. His long career mirrored changes in American entertainment tastes and technology.
1865 – John Mott, American evangelist and saint, Nobel Prize laureate (d. 1955), was an evangelist and long-serving leader of the Young Men's Christian Association (YMCA) and the World Student Christian Federation (WSCF). He received the Nobel Peace Prize in 1946 for his work in establishing and strengthening international Protestant Christian student organizations that worked to promote peace.
1860 – James McKeen Cattell, American psychologist and academic (d. 1944), was the first professor of psychology in the United States, teaching at the University of Pennsylvania, and long-time editor and publisher of scientific journals and publications, most notably the journal Science. He also served on the board of trustees for Science Service, now known as Society for Science & the Public (or SSP), from 1921–1944.
1852 – William Muldoon, American wrestler and trainer (d. 1933). Muldoon (May 25, 1845 – June 3, 1933) was the Greco-Roman Wrestling Champion, a physical culturist and the first chairman of the New York State Athletic Commission.
1803 – Ralph Waldo Emerson, American poet and philosopher (d. 1882), was an American essayist, lecturer, philosopher, and poet who led the transcendentalist movement of the mid-19th century. He was seen as a champion of individualism and a prescient critic of the countervailing pressures of society, and he disseminated his thoughts through dozens of published essays and more than 1,500 public lectures across the United States.
1783 – Philip Pendleton Barbour, American farmer and politician, 12th Speaker of the United States House of Representatives (d. 1841), was the tenth Speaker of the United States House of Representatives and an Associate Justice of the Supreme Court of the United States. He is the only individual to serve in both positions.
Deaths
2014 – Herb Jeffries, American singer and actor (b. 1913)
2014 – Matthew Saad Muhammad, American boxer and trainer (b. 1954)
2012 – Lou Watson, American basketball player and coach (b. 1924)
2012 – Peter D. Sieruta, American author and critic (b. 1958)
2012 – William Hanley, American author and screenwriter (b. 1931)
2010 – Jarvis Williams, American football player and coach (b. 1965)
2010 – Michael H. Jordan, American businessman (b. 1936)
2008 – J. R. Simplot, American businessman, founded Simplot (b. 1909)
2007 – Charles Nelson Reilly, American actor, comedian, and director (b. 1931)
2005 – Robert Jankel, English businessman, founded Panther Westwinds (b. 1938)
2004 – Roger Williams Straus, Jr., American publisher, co-founded Farrar, Straus and Giroux Publishing Company (b. 1917)
2003 – Sloan Wilson, American author and poet (b. 1920)
1990 – Vic Tayback, American actor (b. 1930)
1986 – Chester Bowles, American journalist and politician, 22nd Under Secretary of State (b. 1901)
1983 – Jack Stewart, Canadian-American ice hockey player (b. 1917)
1942 – Emanuel Feuermann, Ukrainian-American cellist and educator (b. 1902)
1937 – Henry Ossawa Tanner, American-French painter and illustrator (b. 1859)
1927 – Payne Whitney, American businessman and philanthropist (b. 1876)
1919 – Eliza Pollock, American archer (b. 1840)
1919 – Madam C. J. Walker, American businesswoman and philanthropist, founded the Madame C.J. Walker Manufacturing Company (b. 1867)
1912 – Austin Lane Crothers, American educator and politician, 46th Governor of Maryland (b. 1860)
International Week of Solidarity with the Peoples of Non-Self-Governing Territories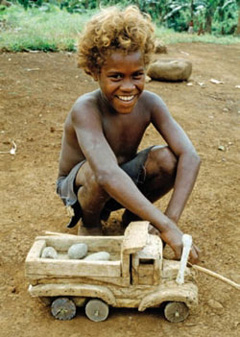 The UN General Assembly, by its resolution 60/119 of 8 December 2005, requested the annual observance of the Week of Solidarity with the Peoples of Non-Self-Governing Ter..→