Magha Puja
Magha Puja is held on February 24. Full moon, 3rd Thai lunar month. This event in the third decade of the month February is annual.
Help us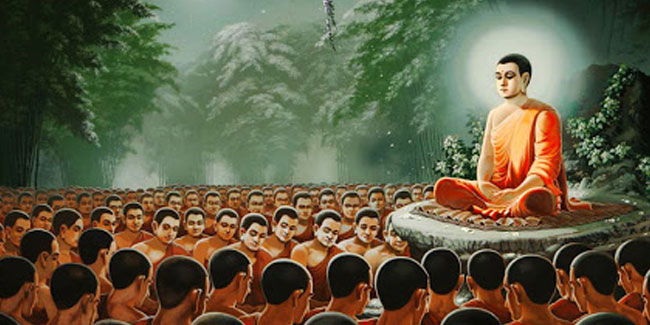 Buddhist observance commemorating the Buddha's teaching of Ovada Patimokkha.
It celebrates a gathering that was held between the Buddha and 1,250 of his first disciples, which, according to tradition, preceded the custom of periodic recitation of discipline by monks. On the day, Buddhists celebrate the creation of an ideal and exemplary community, which is why it is sometimes called Saṅgha Day, the Saṅgha referring to the Buddhist community, and for some Buddhist schools this is specifically the monastic community.
Similar holidays and events, festivals and interesting facts