Royal Thai Air Force Day in Thailand
Royal Thai Air Force Day in Thailand is held on April 9. This event in the first decade of the month April is annual.
Help us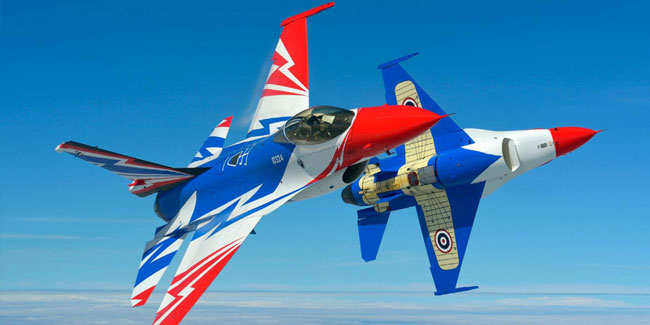 Adopted 24 March 1998. Foundation day of Royal Thai Air Force in 1937.
The Royal Thai Air Force or RTAF is the air force of the Kingdom of Thailand. Since its establishment in 1913 as one of the earliest air forces of Asia, the Royal Thai Air Force has engaged in numerous major and minor conflicts. During the Vietnam War era, the RTAF was supplied with USAF-aid equipment.
Anniversaries: 9 April 1937. In the 1930s, Thailand began to replace its ageing French planes with American materiel, purchasing more than 95 planes including the Boeing P-12E, Curtiss Hawks, and Vought Corsairs. The air force was formally separated into its own branch, the Royal Thai Air Force, in 1937. Five operational wings were also established in the reorganization. At the end of 1940, the RTAF once again entered combat, this time in a border conflict against French Indochina. The RTAF operated in the Mekong Delta, attacking ground forces and gunboats and defending against French bombing raids, until a ceasefire was arranged in January 1941. Later that year, on 7 December, Thailand was invaded by Japan. The RTAF, as the most openly anti-Japanese branch of the military, took an active role in the resistance. Combat Wings 1 and 5 engaged superior Japanese units at Thailand's eastern border, but suffered heavy losses (almost 30% in the case of Wing 5) before the cease-fire the following day.
Similar holidays and events, festivals and interesting facts