Sanofi S.A. Day
Sanofi S.A. Day is held on August 20. We are an innovative global healthcare company, driven by one purpose: we chase the miracles of science to improve people's lives. This event in the second decade of the month August is annual.
Help us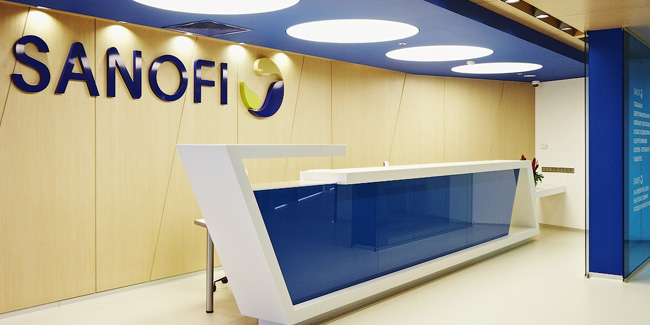 Sanofi-Aventis is the product of numerous mergers and acquisitions. Sanofi was founded in 1973 as a subsidiary of Elf Aquitaine (a French oil company subsequently acquired by Total), when Elf Aquitaine took control of the Labaz group, a pharmaceutical company formed in 1947, by Sociéte Belge de l'Azote et des Produits Chimiques du Marly; Labaz developed benziodarone in 1957.  In 1993, Sanofi made a move into the Eastern Europe market by acquiring a controlling interest in Chinoin, a Hungarian drug company that had about US$104 million in sales in 1992. In that same year, Sanofi's made its first significant venture into the U.S., and strengthened its presence in Eastern Europe, by first partnering with Sterling Winthrop and then acquiring the prescription pharmaceuticals business in 1994. Sanofi was incorporated under the laws of France in 1994, as a société anonyme, a form of limited liability company.
Today Sanofi S.A. is a French multinational healthcare company headquartered in Paris, France. In 2004, Sanofi-Synthélabo merged with Aventis and renamed to Sanofi-Aventis, which were each the product of several previous mergers. It changed its name back to Sanofi in May 2011. The company is a component of the Euro Stoxx 50 stock market index. Number of employees: 99,412 (2020).
Sanofi provide potentially life-changing treatments and the protection of life-saving vaccines to millions of people, and affordable access to medicines in some of the world's poorest countries.
Similar holidays and events, festivals and interesting facts

Trade Day in El Salvador on August 3
(Día del comercio);

Toyota Motor Day on August 28
;

PepsiCo Day on August 28
;

Franchise Appreciation Day on August 31
(Franchise - the object of a franchise agreement. Franchising is a type of business organization where a party of the company-owner "franchisor" is allowed to transfer the right to sell goods/products/services of the company, for a certain fee, to another party);

Unilever Day on September 2
;

Softbank Day on September 3
;

China Mobile Day on September 3