UK National Terrier Day
UK National Terrier Day is held on March 27. This event in the third decade of the month March is annual.
Help us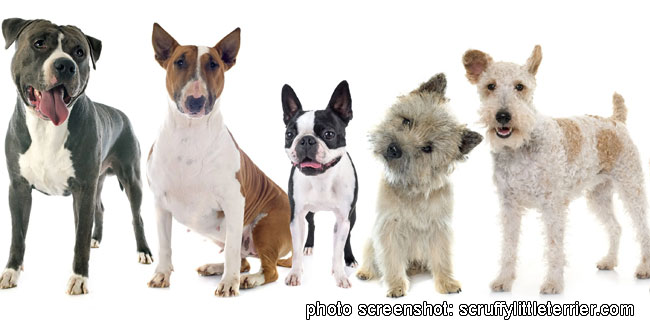 UK Terrier Day unites terrier lovers and shines a light on what is a determined and very special group of dogs.
From movie star dogs to war heroes and everything in between, you may enjoy reading about some famous terriers who've made the big time in one way or another over the years. National Terrier Day in the UK is on the 27th of March.
There are 27 recognised terrier breeds on the Kennel Club list, which is why the 27th of March was chosen for National Terrier Day. Although there are other terriers who fall into the Toy, Utility, and Working Groups… but that's a story for another day!
The Staffordshire Bull Terrier was recognized as a breed by The American Kennel Club (AKC - Founded in 1884) in 1974. The American Staffordshire Terrier, known to their fans as AmStaffs, are smart, confident, good-natured companions. Their courage is proverbial.
Similar holidays and events, festivals and interesting facts