International Indian Film Day
International Indian Film Day is held on December 30. This event in the third decade of the month December is annual.
Help us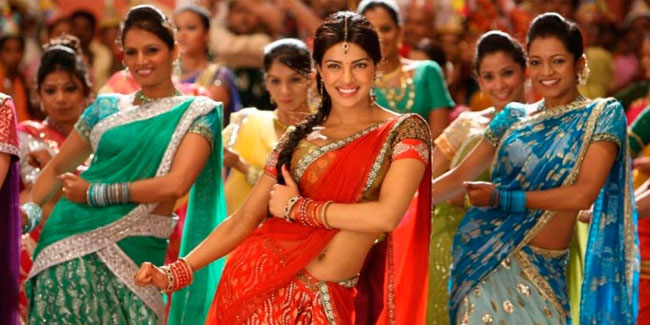 The International Indian Film Day was decreed to be celebrated on December 30th of each year in order to spread and promote the Indian Film industry in Latin America and Spain.
By agreement of the fans it was agreed to choose a day of the year where the taste for this type of films can be felt all over the world. A survey was made among the fans who initiated the diffusion of Indian Cinema in several countries, as well as the fans who joined this art of Indian Cinema in later years.
Although there were several dates proposed, it had to be one that was not related to any birthday of any known star of Indian Cinema (this to avoid favoritism) and it was required to be a day close to a holiday or holiday that is celebrated worldwide. December 31 was initially chosen, but was later discarded, since on this day most people make plans to celebrate the New Year. So, as it had to be a day close to a holiday (i.e. January 1), December 30 was chosen as the ideal date, and this celebration could be extended until the New Year's Eve party itself.
Similar holidays and events, festivals and interesting facts

Takanakuy on December 25
(Chumbivilcas Province, Peru);

Doce uvas on December 31
(the Spanish New Year's tradition of eating twelve grape varieties, one for each of the twelve clock strokes by midnight, subsequently spread in such Spanish-speaking countries as Mexico, Bolivia, Venezuela, Ecuador, El Salvador, Peru, Colombia, Puerto Rico, Nicaragua, Costa Rica et al);

Triumph of the Cuban Revolution on January 1
;

Public Domain Day on January 1
(multiple countries);

International Police Day on January 2
;

Victory of Armed Forces Day in Cuba on January 2
;

La bajada de Reyes in Peru on January 6