Zambia Farmers' Day
Zambia Farmers' Day is held on August 5. Celebrated on the first Monday of August. This event in the first decade of the month August is annual.
Help us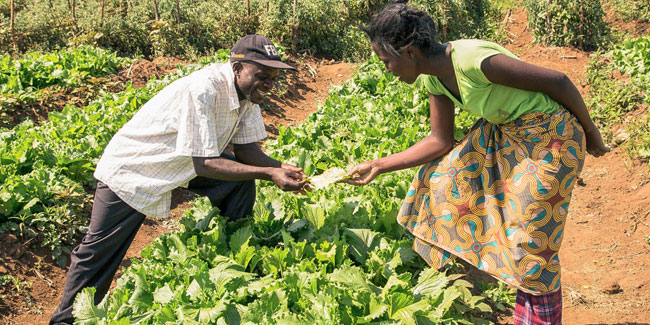 There are three major categories of farmers in Zambia, defined in terms of the land area cultivated by each farmer. The National Farmers' Day in Zambia is observed on the first Monday of August each year and is already a glorious tradition.
Small-scale farmers, who are the vast majority, cultivate about less than five hectares (ha.) each, use few external inputs, and consume most of their produce, occasionally entering the market to sell any surplus.
Medium-scale farmers cultivate between 5 to 20 ha. They use improved seeds and fertilizers and sell most of their production. These farmers commonly use a combination of manual, animal draft power and tractors.
Large-scale commercial farmers plant about over twenty ha annually. These farmers apply high levels of purchased inputs and use oxen or machinery for farm operations. They produce almost exclusively for direct market sale or feed their grain to livestock kept on the farm.
May the Lord Richly Bless you all and Happy Farmers Day!
Similar holidays and events, festivals and interesting facts

U.S. Coast Guard Day on August 4
;

National Bakery Worker's Day in Argentina and Chile on August 4
;

Judge's Day in Peru on August 4
;

Lighthouse Day on August 7
(day of workers of means of navigation equipment of the coast of large reservoirs in the form of a capital structure);

Professional Speakerís Day on August 7
;

Wakulima ya Nane Nane Day in Tanzania on August 8
(The local name of this holiday is Nane Nane, that in Swahili, the national language in Tanzania, means 'eight eight'. The day refers to the holiday's occurrence on the eighth day of the eighth month of the year.);

Miner Day in Chile on August 10
;

Winemaker's Day in Chile on August 10