Monday 1 May 2023 Calendar with holidays, observances and special days
Calendars
:
Albania
,
Angola
,
Anguilla
,
Argentina
,
Aruba
,
Austria
,
Bahrain
,
Bangladesh
,
Barbados
,
Belgium
,
Brazil
,
Career Holidays (Recognition Holidays)
,
Chile
,
Denmark
,
Dominican Republic
,
Ecuador
,
Environmental Dates
,
Finland
,
France
,
Gabon
,
Ghana
,
Greece
,
Greenland
,
Grenada
,
Guatemala
,
Guyana
,
Honduras
,
Hong Kong
,
Iceland
,
Italy
,
Liechtenstein
,
Lithuania
,
Luxembourg
,
Malta
,
Mexico
,
Monaco
,
Namibia
,
Nicaragua
,
Norway
,
Panama
,
Pet and Animal Holidays
,
Poland
,
Saint Vincent and the Grenadines
,
Seychelles
,
South Africa
,
Sweden
,
Switzerland
,
Togo
,
Turkey
,
US Holidays
,
Ukraine
,
Venezuela
,
Worldwide Holidays
,
Zambia
,
Afghanistan
,
Antigua and Barbuda
,
Australia
,
Botswana
,
Canada
,
Childrenís Days
,
Chocolate holidays
,
Dog Holidays and Celebrations
,
Dominica
,
Fatherís Days
,
Food holidays
,
Health Calendar
,
India
,
Ireland
,
Israel
,
Latvia
,
Sports and Fitness Special Days
,
US Virgin Islands
,
United Kingdom
,
Unusual Holidays (Weird and Funny Holidays)
,
Womenís Days
Holidays and observances
Events
2002 – OpenOffice.org released version 1.0, the first stable version of the software.
1990 – The former Philippine Episcopal Church (supervised by the Episcopal Church of the United States of America) is granted full autonomy and raised to the status of an Autocephalous Anglican Province and renamed the Episcopal Church in the Philippines.
1989 – Disney-MGM Studios opens at Walt Disney World near Orlando, Florida, United States.
1978 – Japan's Naomi Uemura, travelling by dog sled, becomes the first person to reach the North Pole alone.
1970 – Protests erupt following the announcement by Richard Nixon that American and South Vietnamese forces would attack Vietnamese communists in a Cambodian Campaign.
1956 – A doctor in Japan reports an "epidemic of an unknown disease of the central nervous system", marking the official discovery of Minamata disease.
1950 – Guam is organized as a United States commonwealth.
1927 – The Union Labor Life Insurance Company is founded by the American Federation of Labor.
1925 – The All-China Federation of Trade Unions is officially founded. Today it is the largest trade union in the world, with 134 million members.
1900 – The Scofield Mine disaster kills over 200 men in Scofield, Utah in what is to date the fifth-worst mining accident in United States history.
1898 – Spanish–American War: Battle of Manila Bay: The United States Navy destroys the Spanish Pacific fleet in the first major battle of the war.
1894 – Coxey's Army, the first significant American protest march, arrives in Washington, D.C.
1886 – Rallies are held throughout the United States demanding the eight-hour work day, culminating in the Haymarket affair in Chicago, in commemoration of which May 1 is celebrated as International Workers' Day in many countries.
1884 – Moses Fleetwood Walker becomes the first black person to play in a professional baseball game in the United States.
1884 – Proclamation of the demand for eight-hour workday in the United States.
1866 – The Memphis Race Riots begin. In three days time, 46 blacks and two whites were killed. Reports of the atrocities influenced passage of the Fourteenth Amendment to the United States Constitution.
1863 – American Civil War: The Battle of Chancellorsville begins.
1862 – American Civil War: The Union Army completes its capture of New Orleans.
1844 – Hong Kong Police Force, the world's second modern police force and Asia's first, is established.
1840 – The Penny Black, the first official adhesive postage stamp, is issued in the United Kingdom.
1786 – In Vienna, Austria, Mozart's opera The Marriage of Figaro is performed for the first time.
1778 – American Revolution: The Battle of Crooked Billet begins in Hatboro, Pennsylvania.
Births
2003 – Lizzy Greene, American actress. Elizabeth Anne Greene (born May 1, 2003) is an American actress known for her title role as Dawn Harper in the Nickelodeon sitcom Nicky, Ricky, Dicky & Dawn from 2014 to 2018.
1992 – Bradley Roby, American football player. Bradley Roby (born May 1, 1992) is an American football cornerback for the Houston Texans of the National Football League (NFL).
1990 – Scooter Gennett, American baseball player. On June 6, 2017, he became the 17th player in major league history to hit four home runs in a single game.
1987 – Amir Johnson, American basketball player. He has previously played for the Detroit Pistons, the team that selected Johnson in the second round of the 2005 NBA draft, as well as the Toronto Raptors and Boston Celtics.
1984 – David Backes, American ice hockey player. David Anthony Backes (born May 1, 1984) is an American professional ice hockey player and alternate captain for the Boston Bruins of the National Hockey League (NHL).
1984 – Patrick Eaves, American ice hockey player. Patrick Campbell Eaves (born May 1, 1984) is a Canadian-born American professional ice hockey forward currently playing under contract to the Anaheim Ducks of the National Hockey League (NHL).
1983 – Human Tornado, American wrestler. His character was that of a 1970s blaxploitation street pimp.
1981 – Wes Welker, American football player. Wesley Carter Welker (born May 1, 1981) is a former American football wide receiver who is currently an assistant coach for the San Francisco 49ers of the National Football League (NFL).
1980 – Jay Reatard, American singer-songwriter and guitarist (d. 2010), was an American musician from Memphis, Tennessee. Lindsey was signed to Matador Records.
1978 – James Badge Dale, American actor. He is known for playing Chase Edmunds in 24, State Trooper Barrigan in Martin Scorsese's The Departed, and Eric Savin in Iron Man 3.
1975 – Austin Croshere, American basketball player and sportscaster. Austin Nathan Croshere (born May 1, 1975) is a retired American professional basketball player who played for five different NBA teams throughout his career in the National Basketball Association, and is now a TV broadcaster for the Indiana Pacers.
1972 – Julie Benz, American actress. Julie Marie Benz (born May 1, 1972) is an American actress, known for her roles as Darla on Buffy the Vampire Slayer and Angel (1997–2004), and as Rita Bennett on Dexter (2006–2010), for which she won the 2006 Satellite Award for Best Supporting Actress and the 2009 Saturn Award for Best Supporting Actress.
1971 – Ethan Albright, American football player. Lawrence Ethan Albright (born May 1, 1971) is a former American football long snapper who played in the National Football League (NFL) for 16 seasons, primarily with the Washington Redskins.
1969 – Billy Owens, American basketball player. Billy Eugene Owens (born May 1, 1969) is an American former professional basketball player who played for several teams in the National Basketball Association (NBA).
1969 – Wes Anderson, American director, producer, and screenwriter. Wesley Wales Anderson (born May 1, 1969) is an American filmmaker.
1968 – D'arcy Wretzky, American bass player and singer (Smashing Pumpkins). D'arcy Elizabeth Wretzky-Brown (born May 1, 1968) is an American musician.
1967 – Tim McGraw, American singer-songwriter and actor. All of these albums have produced 65 singles, 25 of which have reached number 1 on the Hot Country Songs or Country Airplay charts.
1962 – Ted Sundquist, American football player, coach, and manager. Sundquist was hired in 1992 as the Player Personnel Assistant, and two years later promoted to Director of College Scouting.
1961 – Marilyn Milian, American judge. Marilyn Milian (born May 1, 1961) is an American television personality, lecturer, and retired Florida Circuit Court judge who presides over the American courtroom television series The People's Court.
1960 – Steve Cauthen, American jockey and sportscaster. Steve Cauthen (born May 1, 1960) is an American jockey who is now retired.
1956 – Phil Foglio, American illustrator. Philip Foglio (born May 1, 1956) is an American cartoonist and comic book artist known for his humorous science fiction and fantasy art.
1955 – Martin O'Donnell, American composer. Martin O'Donnell (born May 1, 1955) is an American composer known for his work on video game developer Bungie's series, such as Myth, Oni, Halo, and Destiny.
1955 – Ray Searage, American baseball player and coach. He was also the pitching coach for the Pittsburgh Pirates from 2010 through 2019.
1953 – Glen Ballard, American songwriter and producer. He is also well known for his collaborations with composer Alan Silvestri.
1951 – Sally Mann, American photographer. Sally Mann HonFRPS (born May 1, 1951) is an American photographer, widely known for her large-format, black-and-white photographs—at first of her young children, then later of landscapes suggesting decay and death.
1950 – Dann Florek, American actor and director. He is best known for his role as New York City Police Captain Donald Cragen on NBC's Law & Order and its spinoff Law & Order: Special Victims Unit.
1949 – Paul Teutul, Sr., American motorcycle designer, co-founded Orange County Choppers. Paul Teutul is the name of:
1948 – Patricia Hill Collins, American sociologist and scholar. She is also the former head of the Department of African-American Studies at the University of Cincinnati, and a past President of the American Sociological Association.
1947 – Jacob Bekenstein, Mexican-born Israeli-American theoretical physicist (d. 2015), was a Mexican-born Israeli-American theoretical physicist who made fundamental contributions to the foundation of black hole thermodynamics and to other aspects of the connections between information and gravitation.
1945 – Carson Whitsett, American keyboard player, songwriter, and producer (d. 2007), was an American keyboardist, songwriter, and record producer.
1945 – Rita Coolidge, American singer-songwriter. Her recordings include "(Your Love Keeps Lifting Me) Higher and Higher," "We're All Alone", and the theme song for the 1983 James Bond film Octopussy: "All Time High".
1939 – Judy Collins, American singer-songwriter and guitarist. Judith Marjorie Collins (born May 1, 1939) is an American singer and songwriter known for her eclectic tastes in the material she records (which has included folk music, show tunes, pop music, rock and roll and standards) and for her social activism.
1934 – Shirley Horn, American singer and pianist (d. 2005), was an American jazz singer and pianist. She collaborated with many jazz greats including Miles Davis, Dizzy Gillespie, Toots Thielemans, Ron Carter, Carmen McRae, Wynton Marsalis and others.
1930 – Little Walter Jacobs, American blues harp player and singer (d. 1968), was an American blues musician, singer, and songwriter, whose revolutionary approach to the harmonica and impact on succeeding generations has earned him comparisons to such seminal artists as Django Reinhardt, Charlie Parker and Jimi Hendrix. His virtuosity and musical innovations fundamentally altered many listeners' expectations of what was possible on blues harmonica.
1930 – Ollie Matson, American sprinter and football player (d. 2011), was an American Olympic medal winning sprinter and professional American football running back who played in the National Football League (NFL) from 1952 to 1966. Drafted into the NFL by the Chicago Cardinals, Matson was traded to the Los Angeles Rams for nine players following the 1958 season.
1928 – Sonny James, American singer-songwriter and guitarist (d. 2016), was an American country music singer and songwriter best known for his 1957 hit, "Young Love". Dubbed the "Southern Gentleman" for his congenial manner, his greatest success came from ballads about the trials of love.
1926 – Peter Lax, Hungarian-American mathematician and academic. Peter David Lax (born Lax Péter Dávid; 1 May 1926) is a Hungarian-born American mathematician working in the areas of pure and applied mathematics.
1925 – Chuck Bednarik, American lieutenant and football player (d. 2015), was a professional American football player, known as one of the most devastating tacklers in the history of football and the last sixty-minute man, or full-time two-way player in the National Football League (NFL). A Slovak American from the Lehigh Valley region of Pennsylvania, Bednarik played for the Philadelphia Eagles from 1949 through 1962 and, upon retirement, was inducted into the Pro Football Hall of Fame in 1967, his first year of eligibility.
1925 – Scott Carpenter, American commander, pilot, and astronaut (d. 2013), was an American naval officer and aviator, test pilot, aeronautical engineer, astronaut, and aquanaut. He was one of the Mercury Seven astronauts selected for NASA's Project Mercury in April 1959.
1924 – Evelyn Boyd Granville, American mathematician, computer scientist, and academic. Evelyn Boyd Granville (born May 1, 1924) was the second African-American woman to receive a Ph.D. in mathematics from an American University; she earned it in 1949 from Yale University (she attended Smith College before Yale).
1924 – Terry Southern, American novelist, essayist, and screenwriter (d. 1995), was an American novelist, essayist, screenwriter, and university lecturer, noted for his distinctive satirical style. Part of the Paris postwar literary movement in the 1950s and a companion to Beat writers in Greenwich Village, Southern was also at the center of Swinging London in the 1960s and helped to change the style and substance of American films in the 1970s.
1923 – Joseph Heller, American novelist, short story writer, and playwright (d. 1999), was an American author of novels, short stories, plays, and screenplays. His best-known work is the novel Catch-22, a satire on war and bureaucracy, whose title has become a synonym for an absurd or contradictory choice.
1919 – Dan O'Herlihy, Irish-American actor (d. 2005), was an Irish film actor, known for such roles as Brigadier General Warren A. "Blackie" Black in Fail Safe, Conal Cochran in Halloween III: Season of the Witch, "The Old Man" in RoboCop, and Andrew Packard in Twin Peaks. He was nominated for the Academy Award for Best Actor for the 1954 film Adventures of Robinson Crusoe.
1918 – Jack Paar, American comedian, author and talk show host (d. 2004), was an American author, movie actor, radio and television comedian, and talk show host. He is best known for his stint as the second host of The Tonight Show from 1957 to 1962.
1917 – John Beradino, American baseball player and actor (d. 1996), was an American infielder in Major League Baseball and an actor. Known as Johnny Berardino during his baseball career, he was also credited during his acting career as John Berardino, John Baradino, John Barardino or John Barradino.
1916 – Glenn Ford, Canadian-American actor and producer (d. 2006), was a Canadian-American actor whose career lasted more than 50 years. Although he played different types of roles in many genres of movies, Ford was best known for playing ordinary men in unusual circumstances.
1913 – Louis Nye, American actor (d. 2005), was an American comedic actor. He was an entertainer to the troops during World War II and is best known for his work on countless television, film and radio programs.
1910 – J. Allen Hynek, American astronomer and ufologist (d. 1986), was an American astronomer, professor, and ufologist. He is perhaps best remembered for his UFO research.
1910 – Raya Dunayevskaya, Ukrainian-American philosopher and activist (d. 1987). Anti-war and civil rights movements
1908 – Morris Kline, American mathematician and academic (d. 1992), was a Professor of Mathematics, a writer on the history, philosophy, and teaching of mathematics, and also a popularizer of mathematical subjects.
1907 – Hayes Alvis, American bassist (d. 1972), was an American jazz bassist and tubist.
1907 – Kate Smith, American singer and actress (d. 1986), was an American singer, a contralto, well known for her rendition of Irving Berlin's "God Bless America". She had a radio, television, and recording career spanning five decades, which reached its pinnacle in the 1940s.
1905 – Henry Koster, German-American director, producer, and screenwriter (d. 1988), was a German-born film director. He was the husband of actress Peggy Moran.
1901 – Heinz Eric Roemheld, American pianist, composer, and conductor (d. 1985), was an American composer.
1901 – Sterling Allen Brown, American poet, academic, and critic (d. 1989), was a black professor, folklorist, poet, literary critic, and first Poet Laureate of the District of Columbia. He chiefly studied black culture of the Southern United States and was a full professor at Howard University for most of his career.
1896 – J. Lawton Collins, American general (d. 1987), was a senior United States Army officer. During World War II, he served in both the Pacific and European Theaters of Operations, one of a few senior American commanders to do so.
1896 – Mark W. Clark, American general (d. 1984), was a United States Army officer who saw service during World War I, World War II, and the Korean War. He was the youngest four-star general in the United States Army during World War II.
1891 – Lillian Estelle Fisher, American historian of Spanish America (d. 1988), was one of the first women to earn a doctorate in Latin American history in the U.S. She published important works on Spanish colonial administration; a biography of Manuel Abad y Queipo, reform bishop-elect of Michoacan; and a monograph on the Tupac Amaru rebellion in Peru.
1885 – Ralph Stackpole, American sculptor and painter (d. 1973), was an American sculptor, painter, muralist, etcher and art educator, San Francisco's leading artist during the 1920s and 1930s. Stackpole was involved in the art and causes of social realism, especially during the Great Depression, when he was part of the Public Works of Art Project, Federal Art Project of the Works Progress Administration, and the Treasury Department's Section of Painting and Sculpture.
1874 – Romaine Brooks, American-French painter and illustrator (d. 1970), was an American painter who worked mostly in Paris and Capri. She specialized in portraiture and used a subdued tonal palette keyed to the color gray.
1864 – Anna Jarvis, American founder of Mother's Day (d. 1948), was the founder of Mother's Day in the United States. Her mother had frequently expressed a desire for the establishment of such a holiday, and after her mother's death, Jarvis led the movement for the commemoration.
1855 – Cecilia Beaux, American painter and academic (d. 1942), was an American society portraitist, in the manner of John Singer Sargent. She was a near-contemporary of American artist Mary Cassatt and also received her training in Philadelphia and France.
1853 – Jacob Mikhailovich Gordin, Jewish Ukrainian-American journalist, actor, and playwright (d. 1909), was a Russian-born American playwright active in the early years of Yiddish theater. He is known for introducing realism and naturalism into Yiddish theater.
1852 – Calamity Jane, American frontierswoman and professional scout (d. 1903), was an American frontierswoman and professional scout known for being an acquaintance of Wild Bill Hickok's. Late in her life, she appeared in Buffalo Bill's Wild West show and at the 1901 Pan-American Exposition.
1847 – Henry Demarest Lloyd, American journalist and politician (d. 1903), was a 19th-century American progressive political activist and pioneer muckraking journalist. He is best remembered for his exposés of the Standard Oil Company, which were written before Ida M.
1825 – George Inness, American painter and educator (d. 1894), was a prominent American landscape painter.
1764 – Benjamin Henry Latrobe, English-American architect, designed the United States Capitol (d. 1820), was a British-American neoclassical architect who emigrated to the United States. He was one of the first formally trained, professional architects in the new United States, drawing on influences from his travels in Italy, as well as British and French Neoclassical architects such as Claude Nicolas Ledoux.
1751 – Judith Sargent Murray, American poet and playwright (d. 1820), was an early American advocate for women's rights, an essay writer, playwright, poet, and letter writer. She was one of the first American proponents of the idea of the equality of the sexes—that women, like men, had the capability of intellectual accomplishment and should be able to achieve economic independence.
1579 – Wolphert Gerretse, Dutch-American farmer, co-founded New Netherland (d. 1662), was an original patentee, director of bouweries (farms), and a founder of the New Netherland colony.
Deaths
2015 – Grace Lee Whitney, American actress (b. 1930)
2014 – Radhia Cousot, Tunisian-American computer scientist and academic (b. 1947)
2013 – Chris Kelly, American rapper (b. 1978)
2010 – Helen Wagner, American actress (b. 1918)
2005 – Kenneth Clark, American psychologist and academic (b. 1914)
2003 – Miss Elizabeth, American wrestler and manager (b. 1960)
2000 – Steve Reeves, American bodybuilder and actor (b. 1926)
1998 – Eldridge Cleaver, American author and activist (b. 1935)
1995 – Antonio Salemme, Italian-American painter (b. 1892)
1991 – Richard Thorpe, American director and screenwriter (b. 1896)
1990 – Sergio Franchi, Italian-American tenor and actor (b. 1926)
1986 – Hugo Peretti, American songwriter and producer (b. 1916)
1976 – T. R. M. Howard, American surgeon and activist (b. 1908)
1968 – Jack Adams, Canadian-American ice hockey player, coach, and manager (b. 1895)
1965 – Spike Jones, American singer and bandleader (b. 1911)
1960 – Charles Holden, English architect, designed the Bristol Central Library (b. 1875)
1956 – LeRoy Samse, American pole vaulter (b. 1883)
1953 – Everett Shinn, American painter and illustrator (b. 1876)
1943 – Johan Oscar Smith, Norwegian religious leader, founded the Brunstad Christian Church (b. 1871)
1913 – John Barclay Armstrong, American lieutenant (b. 1850)
1738 – Charles Howard, 3rd Earl of Carlisle, English politician, First Lord of the Treasury (b. 1669)
School Bus Drivers Appreciation Day in Ohio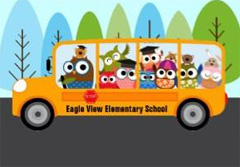 School buses provide an estimated 10 billion student trips every year. School buses in North America are distinguished from other bus types by design characteristics man..→