Wednesday 10 May 2023 Calendar with holidays, observances and special days
Calendars
:
Career Holidays (Recognition Holidays)
,
Smart events
,
US Holidays
,
Azerbaijan
,
Bolivia
,
Children's Days
,
El Salvador
,
Environmental Dates
,
Food holidays
,
France
,
Germany
,
Guatemala
,
Health Calendar
,
Mexico
,
Spain
,
Sports and Fitness Special Days
,
United Nations Holidays
,
Unusual Holidays (Weird and Funny Holidays)
,
Women's Days
,
Worldwide Holidays
Holidays and observances
Events
2002 – FBI agent Robert Hanssen is sentenced to life imprisonment without the possibility of parole for selling United States secrets to Russia for $1.4 million in cash and diamonds.
1994 – Nelson Mandela is inaugurated as South Africa's first black president.
1981 – François Mitterrand wins the presidential election and becomes the first Socialist President of France in the French Fifth Republic.
1972 – In the Vietnam War, the US had two fighter ace crews. The USAF's Ritchie and DeBellevue scored their first kill while the USN's Cunningham and Driscoll scored their third, fourth and fifth kills.
1962 – Marvel Comics publishes the first issue of The Incredible Hulk.
1960 – The nuclear submarine USS Triton completes Operation Sandblast, the first underwater circumnavigation of the earth.
1954 – Bill Haley & His Comets release "Rock Around the Clock", the first rock and roll record to reach number one on the Billboard charts.
1946 – First successful launch of an American V-2 rocket at White Sands Proving Ground.
1924 – J. Edgar Hoover is appointed first Director of the United States' Federal Bureau of Investigation (FBI), and remains so until his death in 1972.
1922 – The United States annexes the Kingman Reef.
1908 – Mother's Day is observed for the first time in the United States, in Grafton, West Virginia.
1904 – The Horch & Cir. Motorwagenwerke AG is founded. It would eventually become the Audi company.
1872 – Victoria Woodhull becomes the first woman nominated for President of the United States.
1869 – The First Transcontinental Railroad, linking the eastern and western United States, is completed at Promontory Summit, Utah with the golden spike.
1865 – American Civil War: In Kentucky, Union soldiers ambush and mortally wound Confederate raider William Quantrill, who lingers until his death on June 6.
1865 – American Civil War: Jefferson Davis is captured by U.S. troops near Irwinville, Georgia.
1864 – American Civil War: Colonel Emory Upton leads a 10-regiment "Attack-in-depth" assault against the Confederate works at The Battle of Spotsylvania, which, though ultimately unsuccessful, would provide the idea for the massive assault against the Bloody Angle on May 12. Upton is slightly wounded but is immediately promoted to brigadier general.
1857 – Indian Rebellion of 1857: In India, the first war of Independence begins. Sepoys mutiny against their commanding officers at Meerut.
1801 – First Barbary War: The Barbary pirates of Tripoli declare war on the United States of America.
1796 – War of the First Coalition: Napoleon I of France wins a victory against Austrian forces at Lodi bridge over the Adda River in Italy. The Austrians lose some 2,000 men.
1775 – American Revolutionary War: A small Colonial militia led by Ethan Allen and Colonel Benedict Arnold captures Fort Ticonderoga.
1775 – American Revolutionary War: Representatives from the Thirteen Colonies begin the Second Continental Congress in Philadelphia.
1773 – The Parliament of Great Britain passes the Tea Act, designed to save the British East India Company by granting it a monopoly on the North American tea trade.
1497 – Amerigo Vespucci allegedly leaves Cádiz for his first voyage to the New World.
Births
1996 – Tyus Jones, American basketball player. Tyus Robert Jones (born May 10, 1996) is an American professional basketball player for the Memphis Grizzlies of the National Basketball Association (NBA).
1995 – Missy Franklin, American swimmer. Melissa Jeanette Franklin (born May 10, 1995) is an American former competition swimmer and five-time Olympic gold medalist.
1987 – Wilson Chandler, American basketball player. He played college basketball at DePaul University for two years before declaring for the 2007 NBA draft, where he was a first-round selection of the Knicks.
1978 – Kenan Thompson, American actor. He has been a cast member of the NBC sketch comedy series Saturday Night Live since 2003, making him the longest-tenured cast member in the show's history.
1975 – Adam Deadmarsh, Canadian-American ice hockey player. Adam Richard Deadmarsh (born May 10, 1975) is a former Canadian professional ice hockey player who played in the NHL with the Quebec Nordiques, Colorado Avalanche and the Los Angeles Kings.
1971 – Craig Mack, American rapper and producer, was an American rapper and producer from Brentwood, New York. He helped build the foundation for Bad Boy Records, one of hip-hop's most influential labels.
1970 – Gabriela Montero, Venezuelan-American pianist. Gabriela Montero (born May 10, 1970) is a Venezuelan pianist, known in particular for her real-time improvisation of complex musical pieces on themes suggested by her audience and other sources, as well as for performances of standard classical repertoire.
1969 – John Scalzi, American author and blogger. John Michael Scalzi II (born May 10, 1969) is an American science fiction author and former president of the Science Fiction and Fantasy Writers of America.
1965 – Rony Seikaly, Lebanese-American basketball player and radio host. Considered one of the top college players from the Syracuse basketball program, Seikaly's stellar offense and defense placed him among the school's all-time leaders in rebounds, points and blocks, while earning several nationally recognized awards and honors.
1963 – Lisa Nowak, American commander and astronaut. Lisa Marie Nowak (née Caputo, born May 10, 1963) is an American engineer, former naval flight officer and NASA astronaut.
1960 – Dean Heller, American lawyer and politician, 15th Secretary of State of Nevada. Representative for Nevada's 2nd congressional district from 2007 to 2011.
1959 – Danny Schayes, American basketball player. Daniel Leslie Schayes (born May 10, 1959) is a retired American professional basketball player who played for Syracuse University and played 18 seasons in the NBA, from 1981 until 1999.
1959 – Victoria Rowell, American actress. In 1990, Rowell joined the cast of the CBS daytime soap opera, The Young and the Restless, as Drucilla Winters, her signature and longest role on television, for which she was nominated for three Daytime Emmy Awards.
1958 – Rick Santorum, American lawyer and politician. Santorum ran for the 2012 Republican presidential nomination, finishing second to Mitt Romney.
1955 – Mark David Chapman, American murderer. Mark David Chapman (born May 10, 1955) is an American criminal who murdered John Lennon, former member of the Beatles, outside Lennon's residence at the Dakota apartment building in Manhattan on December 8, 1980.
1948 – Meg Foster, American actress. Margaret Foster (born May 10, 1948) is an American actress who had roles in the TV miniseries version of The Scarlet Letter and the films Ticket to Heaven, The Osterman Weekend, and They Live among many other projects.
1947 – Caroline B. Cooney, American author. Cooney (born May 10, 1947) is an American author of suspense, romance, horror, and mystery books for young adults.
1944 – Jim Abrahams, American director, producer, and screenwriter. Abrahams (born May 10, 1944) is an American movie director and writer, best known as a member of Zucker, Abrahams and Zucker.
1942 – Jim Calhoun, American basketball player and coach. Calhoun (born May 10, 1942) is the men's basketball coach for the University of Saint Joseph in West Hartford, Connecticut.
1940 – Arthur Alexander, American country-soul singer-songwriter (d. 1993), was an American country songwriter and soul singer. Jason Ankeny, music critic for AllMusic, said Alexander was a "country-soul pioneer" and that, though largely unknown, "his music is the stuff of genius, a poignant and deeply intimate body of work on par with the best of his contemporaries." Alexander's songs were covered by such stars as the Beatles, the Rolling Stones, Bob Dylan, Gerry and the Pacemakers, Otis Redding, Tina Turner and Jerry Lee Lewis.
1940 – Wayne Dyer, American author and educator (d. 2015), was an American self-help author and a motivational speaker. His first book, Your Erroneous Zones (1976), is one of the best-selling books of all time, with an estimated 100 million copies sold to date.
1938 – Henry Fambrough, American soul singer. Henry Fambrough (born May 10, 1938) is an original vocalist and current member of the R&B quintet The Spinners (aka The Detroit Spinners).
1935 – Larry Williams, American singer-songwriter, pianist, and producer (d. 1980), was an American rhythm and blues and rock and roll singer, songwriter, producer, and pianist from New Orleans, Louisiana. Williams is best known for writing and recording some rock and roll classics from 1957 to 1959 for Specialty Records, including "Bony Moronie", "Short Fat Fannie", "Slow Down", "Dizzy, Miss Lizzy" (1958), "Bad Boy" and "She Said Yeah" (1959).
1933 – Barbara Taylor Bradford, English-American author. To date, she has written 35 novels—all bestsellers on both sides of the Atlantic.
1930 – George E. Smith, American physicist and engineer, Nobel Prize laureate. In 2017, Smith was announced as one of four winners of the Queen Elizabeth Prize for Engineering, for his contribution to the creation of digital imaging sensors.
1930 – Pat Summerall, American football player and sportscaster (d. 2013), was an American football player and television sportscaster who worked for CBS, Fox, and ESPN. In addition to football, he also announced major golf and tennis events.
1929 – George Coe, American actor and producer (d. 2015). He was a cast member for the first season of Saturday Night Live and voiced the character of Woodhouse in Archer.
1927 – Mike Souchak, American golfer (d. 2008), was an American professional golfer who won fifteen events on the PGA Tour in the 1950s and 1960s, and played for the Ryder Cup teams in 1959 and 1961.
1922 – Nancy Walker, American actress, singer, and director (d. 1992), was an American actress and comedian of stage, screen, and television. She was also a film and television director (such as of The Mary Tyler Moore Show, on which she also made several guest appearances).
1918 – T. Berry Brazelton, American pediatrician and author, was an American pediatrician, author, and the developer of the Neonatal Behavioral Assessment Scale (NBAS). Brazelton hosted the cable television program What Every Baby Knows, and wrote a syndicated newspaper column.
1916 – Milton Babbitt, American composer and educator (d. 2011), was an American composer, music theorist, and teacher. He is particularly noted for his serial and electronic music.
1911 – Bel Kaufman, American author and educator (d. 2014), was an American teacher and author, well known for writing the bestselling 1964 novel Up the Down Staircase.
1909 – Maybelle Carter, American autoharp player (d. 1978), was an American country musician and originator of the "Carter scratch." She is best known as a member of the Original Carter Family act in the 1920s, 30s, and 40s and also as a member of the Carter Sisters and Mother Maybelle.
1908 – Carl Albert, American lawyer and politician, 54th Speaker of the United States House of Representatives (d. 2000), was an American lawyer and politician who served as the 46th Speaker of the United States House of Representatives from 1971 to 1977 and represented Oklahoma's 3rd congressional district as a Democrat from 1947 to 1977.
1902 – David O. Selznick, American director and producer (d. 1965). Selznick (May 10, 1902 – June 22, 1965) was an American film producer, screenwriter and film studio executive.
1901 – Hildrus Poindexter, American bacteriologist (d. 1987), was a bacteriologist who studied the epidemiology of tropical diseases.
1900 – Cecilia Payne-Gaposchkin, English-American astronomer and astrophysicist (d. 1979), was a British-born American astronomer and astrophysicist who proposed in her 1925 doctoral thesis that stars were composed primarily of hydrogen and helium. Her groundbreaking conclusion was initially rejected because it contradicted the scientific wisdom of the time, which held that there were no significant elemental differences between the Sun and Earth.
1899 – Fred Astaire, American actor, singer, and dancer (d. 1987), was an American dancer, singer, actor, choreographer, and television presenter. He is widely considered the most influential dancer in the history of film.
1898 – Ariel Durant, American historian and author (d. 1981), was a Russian-born American researcher and writer. She was the coauthor of The Story of Civilization with her husband Will Durant.
1894 – Dimitri Tiomkin, Ukrainian-American composer and conductor (d. 1979), was a Ukrainian-born American film composer and conductor. Classically trained in St.
1893 – Tonita Peña, San Ildefonso Pueblo (Native American) artist (d. 1949). Tonita Peña (born May 10, 1893 in San Ildefonso – died September 9, 1949 in Santo Domingo Pueblo) born as Quah Ah (meaning white coral beads) but also used the name Tonita Vigil Peña and María Antonia Tonita Peña.
1889 – Mae Murray, American actress (d. 1965), was an American actress, dancer, film producer, and screenwriter. Murray rose to fame during the silent film era and was known as "The Girl with the Bee-Stung Lips" and "The Gardenia of the Screen".
1888 – Max Steiner, Austrian-American composer and conductor (d. 1971), was an Austrian-born American music composer for theatre and films, as well as a conductor. He was a child prodigy who conducted his first operetta when he was twelve and became a full-time professional, either composing, arranging, or conducting, when he was fifteen.
1886 – Felix Manalo, Filipino religious leader, founded Iglesia ni Cristo (d. 1963). Felix Ysagun Manalo (born Félix Manalo y Ysagun, May 10, 1886 – April 12, 1963), also known as Ka Felix, registered the "Iglesia ni Cristo" in the Philippine Government in July 27, 1914.
1838 – John Wilkes Booth, American actor, assassin of Abraham Lincoln (d. 1865), was an American actor who assassinated President Abraham Lincoln at Ford's Theatre in Washington, D.C., on April 14, 1865. A member of the prominent, 19th-century Booth theatrical family from Maryland, and a famous actor in his own right, Booth was also a Confederate sympathizer who, denouncing President Lincoln, lamented the recent abolition of slavery in the United States.
1813 – Montgomery Blair, American lieutenant and politician, 20th United States Postmaster General (d. 1883). Montgomery Blair (May 10, 1813 – July 27, 1883), the son of Francis Preston Blair, elder brother of Francis Preston Blair, Jr. and cousin of B.
Deaths
2015 – Chris Burden, American sculptor, illustrator, and academic (b. 1946)
2014 – Patrick Lucey, American soldier and politician, 38th Governor of Wisconsin (b. 1918)
2012 – Carroll Shelby, American race car driver and designer (b. 1923)
2010 – Frank Frazetta, American illustrator and painter (b. 1928)
2006 – A. M. Rosenthal, Canadian-American journalist (b. 1922)
2006 – Soraya, Colombian-American singer-songwriter, guitarist, and producer (b. 1969)
2005 – David Wayne, American singer-songwriter (b. 1958)
2003 – Milan Vukcevich, Serbian-American chemist and chess player (b. 1937)
2000 – Dick Sprang, American illustrator (b. 1915)
1999 – Shel Silverstein, American poet, author, and illustrator (b. 1930)
1990 – Walker Percy, American novelist and essayist (b. 1916)
1989 – Woody Shaw, American trumpet player, composer, and bandleader (b. 1944)
1977 – Joan Crawford, American actress (year of birth disputed)
1974 – Hal Mohr, American director and cinematographer (b. 1894)
1968 – Scotty Beckett, American actor and singer (b. 1929)
1863 – Stonewall Jackson, American general (b. 1824)
1818 – Paul Revere, American engraver and soldier (b. 1735)
1717 – John Hathorne, American merchant and politician (b. 1641)
Confederate Memorial Day in North and South Carolina (State holiday)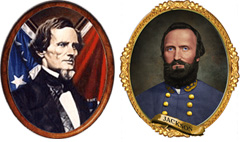 In North and South Carolina, May 10 marks the anniversaries of the death of Thomas Jonathan 'Stonewall' Jackson (a general in the Confederate army) in 1863 and the captur..→