Friday 30 August 2024 Calendar with holidays, observances and special days
Calendars
:
US Holidays
,
United Nations Holidays
,
Worldwide Holidays
,
Argentina
,
Chile
,
Dog Holidays and Celebrations
,
Dominican Republic
,
Food holidays
,
Honduras
,
Mexico
,
Pet and Animal Holidays
,
Spain
,
Thailand
,
Turkey
,
Unusual Holidays (Weird and Funny Holidays)
,
Wine holidays
,
special cat days
Holidays and observances
Events
1984 – STS-41-D: The Space Shuttle Discovery takes off on its maiden voyage.
1967 – Thurgood Marshall is confirmed as the first African American Justice of the Supreme Court of the United States.
1962 – Japan conducts a test of the NAMC YS-11, its first aircraft since World War II and its only successful commercial aircraft from before or after the war.
1909 – Burgess Shale fossils are discovered by Charles Doolittle Walcott.
1873 – Austrian explorers Julius von Payer and Karl Weyprecht discover the archipelago of Franz Josef Land in the Arctic Sea.
1862 – American Civil War: Battle of Richmond: Confederates under Edmund Kirby Smith rout Union forces under General William "Bull" Nelson.
1835 – Australia: Melbourne, Victoria is founded.
1813 – First Battle of Kulm: French forces are defeated by an Austrian-Prussian-Russian alliance.
Births
1991 – Jacqueline Cako, American tennis player. Jacqueline Cako (born August 30, 1991) is an American tennis player of Hungarian descent.
1989 – Bebe Rexha, American singer-songwriter. Records in 2013, Rexha received songwriting credits on Eminem's single "The Monster" (which later received the Grammy Award for Best Rap/Sung Performance) and has also contributed songwriting to songs recorded by Shinee, Selena Gomez, and Nick Jonas.
1986 – Ryan Ross, American singer-songwriter and guitarist. George Ryan Ross III (born August 30, 1986) is an American musician, singer, and songwriter best known for his work as the lead guitarist and primary songwriter of the band Panic! at the Disco before his departure in 2009.
1985 – Joe Inoue, American singer-songwriter. Joe Inoue (井上ジョー, Inoue Jō, born August 30, 1985) is an Japanese-American rock musician signed to Sony Music Entertainment Japan's Ki/oon Records label.
1982 – Andy Roddick, American tennis player. Andrew Stephen Roddick (born August 30, 1982) is an American former world No. 1 professional tennis player.
1981 – Adam Wainwright, American baseball player. Adam Parrish Wainwright (born August 30, 1981), nicknamed "Uncle Charlie", is an American professional baseball pitcher for the St.
1981 – Germán Legarreta, Puerto Rican-American actor. Germán Legarreta (born August 30, 1981) is a Puerto Rican-born American film and television actor.
1980 – Derrick Ward, American football player. Derrick LaRon Ward (born August 30, 1980) is a former American football running back in the National Football League (NFL).
1978 – Cliff Lee, American baseball player. Clifton Phifer Lee (born August 30, 1978) is an American former professional baseball starting pitcher.
1977 – Félix Sánchez, American-Dominican runner and hurdler. He is a two-time Olympic gold medallist, winning gold in 2004 and 2012, and was also World Champion in 2001 and 2003.
1977 – Marlon Byrd, American baseball player. Marlon Jerrard Byrd (born August 30, 1977) is an American former professional baseball outfielder, who played in Major League Baseball (MLB) for the Philadelphia Phillies, Washington Nationals, Texas Rangers, Chicago Cubs, Boston Red Sox, New York Mets, Pittsburgh Pirates, San Francisco Giants, Cincinnati Reds, and Cleveland Indians.
1977 – Shaun Alexander, American football player. Shaun Edward Alexander (born August 30, 1977) is a former American football running back who played for the Seattle Seahawks and Washington Redskins of the National Football League (NFL).
1976 – Mike Koplove, American baseball player. He pitched for the Arizona Diamondbacks and the Cleveland Indians.
1974 – Aaron Barrett, American singer-songwriter, guitarist, and producer. Aaron Asher Barrett (born August 30, 1974) is the lead singer, lead guitarist, and primary songwriter of the American ska-punk band Reel Big Fish.
1973 – Lisa Ling, American journalist and author. She is currently the host of This Is Life with Lisa Ling on CNN.
1972 – Cameron Diaz, American model, actress, and producer. Her accolades include four Golden Globe Award nominations, three Screen Actors Guild Award nominations, and a New York Film Critics Award.
1971 – Lars Frederiksen, American singer-songwriter and guitarist. Lars Erik Frederiksen (born Lars Erik Dapello August 30, 1971) is an American musician, singer, songwriter and record producer best known as the guitarist and vocalist for the punk rock band Rancid, as well as the frontman of Lars Frederiksen and the Bastards and The Old Firm Casuals.
1963 – Dave Brockie, Canadian-American singer-songwriter and bass player (d. 2014), was a Canadian-American musician, best known as the lead vocalist of the heavy metal band Gwar, in which he performed as Oderus Urungus. He performed as a bassist and lead singer in bands such as Death Piggy, X-Cops, and the Dave Brockie Experience (DBX), and starred in the comedy/horror TV sitcom Holliston as Oderus Urungus.
1963 – Michael Chiklis, American actor, director, and producer. Michael Charles Chiklis (born August 30, 1963) is an American actor, director and television producer.
1962 – Ricky Sanders, American football player. Ricky Wayne Sanders (born August 30, 1962) is a former American football wide receiver who played professionally for twelve seasons from 1983 to 1994, two with the United States Football League's Houston Gamblers and ten in the National Football League (eight seasons with the Washington Redskins and two with the Atlanta Falcons).
1960 – Gary Gordon, American sergeant, Medal of Honor recipient (d. 1993), was a master sergeant in the United States Army and a recipient of the Medal of Honor. At the time of his death, he was a non-commissioned officer in the United States Army's premier special operations unit, the 1st Special Forces Operational Detachment-Delta (1SFOD-D), or "Delta Force".
1958 – Fran Fraschilla, American basketball player, coach, and sportscaster. Francis John Fraschilla (born August 30, 1958) is an American basketball commentator and former college basketball coach.
1956 – Frank Conniff, American actor, producer, and screenwriter. He is the son of the Pulitzer Prize-winning journalist and editor Frank Conniff.
1955 – Jamie Moses, English-American guitarist. Jamie Moses (born 30 August 1955 from Ipswich) is an English rock singer and guitarist.
1954 – David Paymer, American actor and director. Saturday Night, Quiz Show, Searching for Bobby Fischer, City Slickers, Crazy People, State and Main, Payback, Get Shorty, Carpool, The American President, Ocean's Thirteen, and Drag Me to Hell.
1953 – Robert Parish, American basketball player. Parish was known for his strong defense, high arcing jump shots, and clutch rebounding late in games.
1953 – Ron George, American businessman and politician. Ronald Alan George (born August 30, 1953) is a former Republican member of the Maryland House of Delegates.
1951 – Timothy Bottoms, American actor and producer. Kingsfield, in the film adaptation The Paper Chase; and for playing President George W.
1949 – Ted Ammon, American financier and banker (d. 2001), was an American financier and investment banker. Born in Pittsburgh, Pennsylvania, he was murdered in his home in 2001 by electrician Daniel Pelosi, who was convicted in 2004.
1948 – Fred Hampton, American activist and revolutionary, chairman of the Illinois chapter of the Black Panther Party, was an American activist and revolutionary socialist. He came to prominence in Chicago as chairman of the Illinois chapter of the Black Panther Party (BPP), and deputy chairman of the national BPP.
1948 – Lewis Black, American comedian, actor, and author. He hosted the Comedy Central series Lewis Black's Root of All Evil and makes regular appearances on The Daily Show with Trevor Noah delivering his "Back in Black" commentary segment, which he has been doing since The Daily Show was hosted by Craig Kilborn.
1946 – Peggy Lipton, American model and actress, was an American actress, model, and singer. She made appearances in many of the most popular television shows of the 1960s before she landed her defining role as flower child Julie Barnes in the crime drama The Mod Squad (1968–1973), for which she won the Golden Globe Award for Best Actress – Television Series Drama in 1970.
1944 – Molly Ivins, American journalist and author (d. 2007), was an American newspaper columnist, author, political commentator, and humorist. Born in California and raised in Texas, Ivins attended Smith College and the Columbia University Graduate School of Journalism.
1944 – Tug McGraw, American baseball player (d. 2004), was an American professional baseball relief pitcher and the father of country music singer and actor Tim McGraw. As a Major League Baseball (MLB) player, Tug McGraw is often remembered for coining the phrase, "Ya Gotta Believe", which became a popular rallying cry for the New York Mets teams of the mid-60s and early 70s, and for recording the final out, via a strikeout of the Kansas City Royals' Willie Wilson, in the 1980 World Series, thereby bringing the Philadelphia Phillies their first world championship.
1943 – David Maslanka, American composer and academic, was an American composer of Polish descent who wrote for a variety of genres, including works for choir, wind ensemble, chamber music, and symphony orchestra.
1943 – Robert Crumb, American illustrator. Robert Dennis Crumb (/krʌm/; born August 30, 1943) is an American cartoonist and musician who often signs his work R.
1943 – Tal Brody, American-Israeli basketball player and coach. Talbot "Tal" Brody (Hebrew: טל ברודי; nicknamed Mr.
1939 – Elizabeth Ashley, American actress. Elizabeth Ann Cole (born August 30, 1939), known professionally as Elizabeth Ashley, is an American actress of theatre, film, and television.
1937 – Bruce McLaren, New Zealand race car driver and engineer, founded the McLaren racing team (d. 1970), was a New Zealand race-car designer, driver, engineer and inventor.
1935 – Alexandra Bellow, Romanian-American mathematician. Alexandra Bellow (formerly Alexandra Ionescu Tulcea; born 30 August 1935) is a mathematician from Bucharest, Romania, who has made contributions to the fields of ergodic theory, probability and analysis.
1931 – Jack Swigert, American pilot and astronaut (d. 1982), was an American test pilot, mechanical and aerospace engineer, United States Air Force pilot, and NASA astronaut. In April 1970, as command module pilot of Apollo 13, he became one of twenty-four astronauts who flew to the Moon.
1930 – Warren Buffett, American businessman and philanthropist. He is considered one of the most successful investors in the world and has a net worth of US$88.9 billion as of December 2019, making him the fourth-wealthiest person in the world.
1928 – Johnny Mann, American singer-songwriter and conductor (d. 2014), was an American arranger, composer, conductor, entertainer, and recording artist.
1928 – Lloyd Casner, American race car driver (d. 1965), was an American race car driver and the creator of the Casner Motor Racing Division team.
1927 – Bill Daily, American actor, was an American actor and comedian known for his sitcom work as Roger Healey on I Dream of Jeannie and Howard Borden on The Bob Newhart Show.
1927 – Geoffrey Beene, American fashion designer (d. 2004). Beene was one of New York's most famous fashion designers, recognized for his artistic and technical skills and for creating simple, comfortable and dressy women's wear.
1926 – Daryl Gates, American police officer, created the D.A.R.E. Program (d. 2010), was the Chief of the Los Angeles Police Department (LAPD) from 1978 to 1992. His length of tenure was second only to that of William H.
1925 – Donald Symington, American actor (d. 2013), was an American stage, film and television actor. He appeared in such movies and television shows as Annie Hall (as Annie Hall's father), Spring Break, and Fantasy Island.
1924 – Kenny Dorham, American singer-songwriter and trumpet player (d. 1972), was an American jazz trumpeter, singer, and composer. Dorham's talent is frequently lauded by critics and other musicians, but he never received the kind of attention or public recognition from the jazz establishment that many of his peers did.
1923 – Vic Seixas, American tennis player. Elias Victor Seixas Jr. (/ˈseɪʃəs/; pronounced SAY-shus; born August 30, 1923) is an American former tennis player.
1922 – Regina Resnik, American soprano and actress (d. 2013), was an American opera singer who had an active international career that spanned five decades. She began her career as a soprano in 1942 and soon after began a lengthy and fruitful relationship with the Metropolitan Opera that spanned from 1944 until 1983.
1919 – Kitty Wells, American singer-songwriter and guitarist (d. 2012), was an American pioneering female country music singer. She broke down a female barrier in country music with her 1952 hit recording, "It Wasn't God Who Made Honky Tonk Angels" which also made her the first female country singer to top the U.S. country charts, and turned her into the first female country superstar. "It Wasn't God Who Made Honky Tonk Angels" would also be her first of several pop cross over hits.
1919 – Maurice Hilleman, American microbiologist and vaccinologist (d. 2005), was an American microbiologist who specialized in vaccinology and developed over 40 vaccines, an unparalleled record of productivity. Of the 14 vaccines routinely recommended in current vaccine schedules, he developed eight: those for measles, mumps, hepatitis A, hepatitis B, chickenpox, meningitis, pneumonia and Haemophilus influenzae bacteria.
1918 – Ted Williams, American baseball player and manager (d. 2002). Nicknamed The Kid, The Splendid Splinter, Teddy Ballgame, and The Thumper, Williams is regarded as one of the greatest hitters in baseball history.
1915 – Robert Strassburg, American composer, conductor, and educator (d. 2003), was a leading American conductor, composer, musicologist and music educator of the twentieth century. His studies in music were completed under the supervision of such leading composers as Igor Stravinsky, Walter Piston and Paul Hindemith, with whom he studied at Tanglewood.
1912 – Edward Mills Purcell, American physicist and academic, Nobel Prize laureate (d. 1997), was an American physicist who shared the 1952 Nobel Prize for Physics for his independent discovery (published 1946) of nuclear magnetic resonance in liquids and in solids. Nuclear magnetic resonance (NMR) has become widely used to study the molecular structure of pure materials and the composition of mixtures.
1909 – Virginia Lee Burton, American author and illustrator (d. 1968), was an American illustrator and children's book author. She wrote and illustrated seven children's books, including The Little House (1943), which won the Caldecott Medal.
1908 – Fred MacMurray, American actor (d. 1991), was an American actor and singer who appeared in more than 100 films and a successful television series during a career that spanned nearly a half-century, from 1930 to the 1970s.
1907 – Bertha Parker Pallan, American archaeologist (d. 1978), was an American archaeologist, working as an assistant in archaeology at the Southwest Museum. She was also married to actor Iron Eyes Cody.
1907 – John Mauchly, American physicist and co-founder of the first computer company (d. 1980), was an American physicist who, along with J. Presper Eckert, designed ENIAC, the first general purpose electronic digital computer, as well as EDVAC, BINAC and UNIVAC I, the first commercial computer made in the United States.
1906 – Joan Blondell, American actress and singer (d. 1979), was an American actress who performed in movies and on television for half a century. She began her career in vaudeville.
1901 – John Gunther, American journalist and author (d. 1970). His success came primarily by a series of popular sociopolitical works, known as the "Inside" books (1936–1972), including the best-selling Inside U.S.A. in 1947.
1901 – Roy Wilkins, American journalist and activist (d. 1981), was a prominent activist in the Civil Rights Movement in the United States from the 1930s to the 1970s. Wilkins' most notable role was his leadership of the National Association for the Advancement of Colored People (NAACP) in which he held the title of Executive Secretary from 1955 to 1963 and Executive Director from 1964 to 1977.
1898 – Shirley Booth, American actress and singer (d. 1992), was an American stage, film, radio, and television actress.
1896 – Raymond Massey, Canadian-American actor and playwright (d. 1983), was a Canadian actor, known for his commanding, stage-trained voice. For his lead role in Abe Lincoln in Illinois (1940), Massey was nominated for the Academy Award for Best Actor.
1893 – Huey Long, American lawyer and politician, 40th Governor of Louisiana (d. 1935), was an American politician who served as the 40th governor of Louisiana from 1928 to 1932 and was a member of the United States Senate from 1932 until his assassination in 1935. As the political leader of Louisiana, he commanded wide networks of supporters and was willing to take forceful and dictatorial action.
1852 – J. Alden Weir, American painter and academic (d. 1919), was an American impressionist painter and member of the Cos Cob Art Colony near Greenwich, Connecticut. Weir was also one of the founding members of "The Ten", a loosely allied group of American artists dissatisfied with professional art organizations, who banded together in 1898 to exhibit their works as a stylistically unified group.
1848 – Andrew Onderdonk, American surveyor and contractor (d. 1905), was an American construction contractor who worked on several major projects in the West, including the San Francisco seawall in California and the Canadian Pacific Railway in British Columbia. He was born on August 30, 1848 in New York to an established ethnic Dutch family.
1839 – Gulstan Ropert, French-American bishop and missionary (d. 1903). Gulstan Ropert, SS.CC., (August 30, 1839 - January 4, 1903) of the Congregation of the Sacred Hearts of Jesus and Mary served as the third vicar apostolic of the Apostolic Vicariate of the Hawaiian Islands — now the Roman Catholic Diocese of Honolulu, from 1892 to 1903.
1818 – Alexander H. Rice, American businessman and politician, 30th Governor of Massachusetts (d. 1895), was an American politician and businessman from Massachusetts. He served as Mayor of Boston from 1856 to 1857, a U.S.
1812 – Agoston Haraszthy, Hungarian-American businessman, founded Buena Vista Winery (d. 1869), was a Hungarian-American nobleman, adventurer, traveler, writer, town-builder, and pioneer winemaker in Wisconsin and California, often referred to as the "Father of California Viticulture," or the "Father of Modern Winemaking in California". One of the first men to plant vineyards in Wisconsin, he was the founder of the Buena Vista Winery in Sonoma, California, and an early writer on California wine and viticulture.
1768 – Joseph Dennie, American author and journalist (d. 1812), was an American author and journalist who was one of the foremost men of letters of the Federalist Era. A Federalist, Dennie is best remembered for his series of essays entitled The Lay Preacher and as the founding editor of Port Folio, a journal espousing classical republican values.
Deaths
2017 – Louise Hay, American motivational author, (b. 1926)
2015 – Edward Fadeley, American lawyer and politician (b. 1929)
2015 – Marvin Mandel, American lawyer and politician, 56th Governor of Maryland (b. 1920)
2015 – Oliver Sacks, English-American neurologist, author, and academic (b. 1933)
2015 – Wes Craven, American director, producer, screenwriter, and actor (b. 1939)
2014 – Andrew V. McLaglen, English-American director and producer (b. 1920)
2013 – Allan Gotthelf, American philosopher and academic (b. 1942)
2013 – Howie Crittenden, American basketball player and coach (b. 1933)
2013 – Leo Lewis, American football player and coach (b. 1933)
2010 – J. C. Bailey, American wrestler (b. 1983)
2008 – Killer Kowalski, Canadian-American wrestler and trainer (b. 1926)
2007 – Charles Vanik, American soldier and politician (b. 1918)
2006 – Glenn Ford, Canadian-American actor and producer (b. 1916)
2004 – Fred Lawrence Whipple, American astronomer and academic (b. 1906)
2003 – Charles Bronson, American actor and soldier (b. 1921)
2003 – Donald Davidson, American philosopher and academic (b. 1917)
2001 – Ivor Spencer-Thomas, Welsh farmer and inventor (b. 1907)
1995 – Fischer Black, American economist and academic (b. 1938)
1995 – Sterling Morrison, American guitarist and singer (b. 1942)
1993 – Richard Jordan, American actor (b. 1938)
1989 – Seymour Krim, American journalist and critic (b. 1922)
1985 – Taylor Caldwell, English-American author (b. 1900)
1981 – Vera-Ellen, American actress and dancer (b. 1921)
1979 – Jean Seberg, American actress (b. 1938)
1970 – Del Moore, American comedian and actor (b. 1916)
1967 – Ad Reinhardt, American painter, illustrator, and academic (b. 1913)
1961 – Charles Coburn, American actor (b. 1877)
1938 – Max Factor, Sr., Polish-born American make-up artist and businessman, founded the Max Factor Company (b. 1877)
1908 – Alexander P. Stewart, American general (b. 1821)
1907 – Richard Mansfield, American actor and manager (b. 1857)
1906 – Hans Auer, Swiss-Austrian architect and educator, designed the Federal Palace of Switzerland (b. 1847)
1886 – Ferris Jacobs, Jr., American general and politician (b. 1836)
1879 – John Bell Hood, American general (b. 1831)
International Day of the Victims of Enforced Disappearances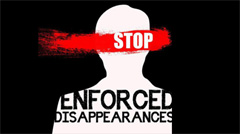 On 21 December 2010, by its resolution 65/209 the UN General Assembly expressed its deep concern, in particular, by the increase in enforced or involuntary disappearances..→