Armistice Day
Armistice Day is held on November 11. New Zealand, France, Belgium and Serbia. End of World War I-related observances. This event in the second decade of the month November is annual.
Help us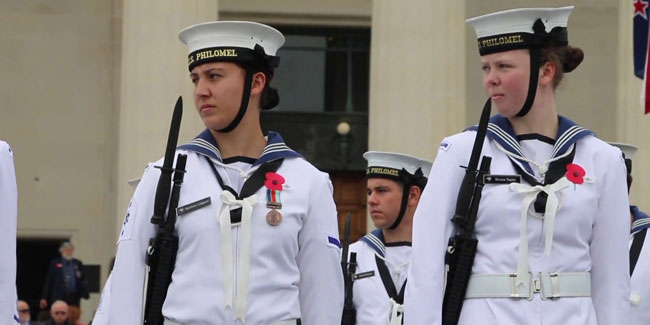 After four terrible years, fighting in the First World War finally ended with the signing of an armistice between Germany and the Allies on 11 November 1918. On the 11th hour of the 11th day of the 11th month, the guns fell silent. New Zealanders celebrated enthusiastically, despite having recently celebrated the surrenders of the three other Central Powers – Bulgaria, Turkey and Austria-Hungary – and the premature news of an armistice with Germany.
The celebrations for the various armistices had similarities with each other, with those held overseas, and with other celebrations in the past or near future. Bells rang, bunting went up, songs were sung and speeches made. More organised celebrations came later in the day or over the following days. Most people anticipated the armistice with Germany and made plans in advance.
Similar holidays and events, festivals and interesting facts

Feast of the Mother of God on August 28
(Eastern Orthodox Church, a public holiday in the Republic of Macedonia, Serbia, and Georgia);

Republic Day of Serbia on January 9
;

St. Sava's or Savindan Day in Serbia & Bosnia and Herzegovina on January 27
(means school "glory," celebrated as School Day);
1835 – The first constitutional law in modern Serbia is adopted. on February 15;

Nation Day in Serbia on February 15
(Day of the First Serbian Uprising);

Constitution Day in Serbia on March 28
;

Holocaust Remembrance Day in Serbia on April 22