Sunday 10 November 2019 Calendar with holidays, observances and special days
Holidays and observances
Area Code Day (Area Codes first came into existence in the 1940ís in the laboratories of AT&T and Bell)
Bon Om Touk or Khmer Water Festival in Cambodia (Date for 2019)
Father's Day in Estonia, Finland, Iceland, Norway, and Sweden (Date for 2019. Celebrated on the second Sunday in November)
Forget-Me-Not Day
Grandparents Day in South Sudan (Date for 2019. Celebrated on the second Sunday in November)
International Accounting Day (That's the date in 1494 when Venetian mathematician Luca Bartolomeo de Pacioli published an epic tome that included an in-depth look at bookkeeping practices)
Martinisingen (Germany)
National Day of the Pupusa in El Salvador (Date for 2019. Celebrated on the second Sunday in November)
National Vanilla Cupcake Day in USA
Remembrance Sunday in United Kingdom (Date for 2019. Celebrated on the second Sunday in November)
Tongue Twister Day
United States Marine Corps birthday ball (United States)
Yitzhak Rabin Memorial (Date for 2019. Unofficial, but widely commemorated - יצחק רבין)
Events
1979 – A 106-car Canadian Pacific freight train carrying explosive and poisonous chemicals from Windsor, Ontario, Canada derails in Mississauga, Ontario, just west of Toronto, causing a massive explosion and the largest peacetime evacuation in Canadian history and one of the largest in North American history.
1970 – Vietnam War: Vietnamization: For the first time in five years, an entire week ends with no reports of American combat fatalities in Southeast Asia.
1969 – National Educational Television (the predecessor to the Public Broadcasting Service) in the United States debuts Sesame Street.
1951 – With the rollout of the North American Numbering Plan, direct-dial coast-to-coast telephone service begins in the United States.
1919 – The first national convention of the American Legion is held in Minneapolis, ending two days later.
1898 – Beginning of the Wilmington insurrection of 1898, the only instance of a municipal government being overthrown in United States history.
1871 – Henry Morton Stanley locates missing explorer and missionary, Dr David Livingstone in Ujiji, near Lake Tanganyika, famously greeting him with the words, "Dr. Livingstone, I presume?".
1865 – Major Henry Wirz, the superintendent of a prison camp in Andersonville, Georgia, is hanged, becoming one of only three American Civil War soldiers executed for war crimes.
1775 – The United States Marine Corps is founded at Tun Tavern in Philadelphia by Samuel Nicholas.
1659 – Chattrapati Shivaji Maharaj, Maratha King kills Afzal Khan, Adilshahi in the battle popularly known as Battle of Pratapgarh. This is also recognised as the first defence of Swarajya.
1293 – Raden Wijaya is crowned as the first monarch of Majapahit kingdom of Java, taking the throne name Kertarajasa Jayawardhana.
937 – Ten Kingdoms: Li Bian usurps the throne and deposes Emperor Yang Pu. The Wu State is replaced by Li (now called "Xu Zhigao"), who becomes the first ruler of Southern Tang.
Births
1999 – Kiernan Shipka, American actress
1994 – Zoey Deutch, American actress
1992 – Teddy Bridgewater, American football player
1990 – Aaron Murray, American football player
1990 – Marcus Browne, American boxer
1989 – Matt Magill, American baseball player
1986 – Aaron Crow, American baseball player
1986 – Eric Thames, American baseball player
1986 – Josh Peck, American actor
1984 – Kendrick Perkins, American basketball player
1983 – Brian Dinkelman, American baseball player
1983 – Craig Smith, American basketball player
1983 – Miranda Lambert, American singer-songwriter and guitarist
1983 – Ryan Mattheus, American baseball player
1982 – Chris Canty, American football player
1982 – Heather Matarazzo, American actress
1982 – Matt Pagnozzi, American baseball player
1981 – Jason Dunham, American soldier, Medal of Honor recipient (d. 2004)
1980 – Donté Stallworth, American football player
1980 – Troy Bell, American basketball player
1978 – Eve, American rapper and producer
1977 – Brittany Murphy, American actress (d. 2009)
1977 – Josh Barnett, American mixed martial artist and wrestler
1972 – Greg LaRocca, American baseball player
1972 – Shawn Green, American baseball player
1971 – Holly Black, American journalist, author, and poet
1971 – Terry Pearson, American baseball player
1971 – Walton Goggins, American actor and producer
1969 – Ellen Pompeo, American actress and producer
1968 – Tom Papa, American comedian, actor, television host
1968 – Tracy Morgan, American comedian, actor, and producer
1965 – Jamie Dixon, American basketball player and coach
1964 – Kenny Rogers, American baseball player and coach
1963 – Mike McCarthy, American football player and coach
1963 – Mike Powell, American long jumper
1963 – Tommy Davidson, American actor and comedian
1962 – Daniel Waters, American director and screenwriter
1960 – Dan Hawkins, American football player, coach, and sportscaster
1959 – Mackenzie Phillips, American actress
1958 – Brooks Williams, American singer-songwriter and guitarist
1958 – Omar Minaya, American baseball player and manager
1958 – Stephen Herek, American director and producer
1956 – Sinbad, American comedian, actor, and producer
1955 – Jack Clark, American baseball player, coach, and manager
1954 – Bob Stanley, American baseball player and coach
1953 – Les Miles, American football player and coach
1950 – Debra Hill, American screenwriter and producer (d. 2005)
1949 – Ann Reinking, American actress, dancer, and choreographer
1948 – Aaron Brown, American journalist and academic
1948 – Steven Utley, American author and poet (d. 2013)
1947 – Glen Buxton, American guitarist and songwriter (d. 1997)
1945 – Donna Fargo, American singer-songwriter and guitarist
1944 – Mark E. Neely, Jr., American historian, author, and academic
1944 – Silvestre Reyes, American sergeant and politician
1943 – Saxby Chambliss, American lawyer and politician
1942 – James Hood, American activist (d. 2013)
1942 – Robert F. Engle, American economist and academic, Nobel Prize laureate
1941 – John Geoghegan, American lieutenant (d. 1965)
1939 – Tommy Facenda, American rock & roll singer and guitarist
1935 – Bernard Babior, American physician and biochemist (d. 2004)
1933 – Ronald Evans, American captain, engineer, and astronaut (d. 1990)
1932 – Arthur K. Snyder American lawyer and politician (d. 2012)
1932 – Paul Bley, Canadian-American pianist and composer (d. 2016)
1932 – Roy Scheider, American actor (d. 2008)
1931 – Lilly Pulitzer, American fashion designer (d. 2013)
1929 – Marilyn Bergman, American composer and songwriter
1929 – W. E. B. Griffin, American soldier and author
1927 – Vaughn O. Lang, American general (d. 2014)
1923 – Hachikō, Japanese dog famous for his loyalty to his owner (d. 1935)
1920 – Rafael del Pino, Spanish businessman, founded the Ferrovial Company (d. 2008)
1919 – George Fenneman, American radio and television announcer (d. 1997)
1919 – Mikhail Kalashnikov, Russian general and engineer, designed the AK-47 (d. 2013)
1916 – Billy May, American trumpet player and composer (d. 2004)
1913 – Karl Shapiro, American poet and academic (d. 2000)
1912 – Birdie Tebbetts, American baseball player and manager (d. 1999)
1909 – Johnny Marks, American composer and songwriter (d. 1985)
1907 – Jane Froman, American actor and singer (d. 1980)
1896 – Jimmy Dykes, American baseball player and manager (d. 1976)
1895 – Jack Northrop, American businessman, founded the Northrop Corporation (d. 1981)
1893 – John P. Marquand, American author (d. 1960)
1891 – Carl Stalling, American pianist and composer (d. 1972)
1889 – Claude Rains, English-American actor (d. 1967)
1888 – Andrei Tupolev, Russian engineer and designer, founded the Tupolev Company (d. 1972)
1886 – Edward Joseph Collins, American pianist, composer, and conductor (d. 1951)
1880 – Jacob Epstein, American-English sculptor (d. 1959)
1879 – Vachel Lindsay, American poet and educator (d. 1931)
1878 – Cy Morgan, American baseball player (d. 1962)
1874 – Idabelle Smith Firestone, American composer and songwriter (d. 1954)
1871 – Winston Churchill, American author and painter (d. 1947)
1869 – Gaetano Bresci, Italian-American assassin of Umberto I of Italy (d. 1901)
1868 – Gichin Funakoshi, Japanese martial artist and educator, founded Shotokan (d. 1957)
1844 – Henry Eyster Jacobs, American educator and theologian (d. 1932)
1810 – George Jennings, English plumber and engineer, invented the flush toilet (d. 1882)
1801 – Samuel Gridley Howe, American physician and activist (d. 1876)
1764 – Andrés Manuel del Rio, Spanish-Mexican scientist and discoverer of vanadium (d. 1849)
1735 – Granville Sharp, English activist and scholar, co-founded the Sierra Leone Company (d. 1813)
Deaths
2015 – Allen Toussaint, American singer-songwriter, pianist, and producer (b. 1938)
2015 – Gene Amdahl, American computer scientist, physicist, and engineer, founded the Amdahl Corporation (b. 1922)
2014 – Al Renfrew, American ice hockey player and coach (b. 1924)
2014 – Dorian "Doc" Paskowitz, American surfer and physician (b. 1921)
2014 – John Hans Krebs, American lawyer and politician (b. 1926)
2013 – John Matchefts, American ice hockey player and coach (b. 1931)
2012 – John Louis Coffey, American lawyer and judge (b. 1922)
2011 – Peter J. Biondi, American soldier and politician (b. 1942)
2010 – Dino De Laurentiis, Italian-American actor, producer, and production manager (b. 1919)
2009 – John Allen Muhammad, American spree killer (b. 1960)
2007 – Augustus F. Hawkins, American engineer and politician (b. 1907)
2007 – Laraine Day, American actress (b. 1920)
2007 – Norman Mailer, American novelist and essayist (b. 1923)
2006 – Gerald Levert, American singer-songwriter and producer (b. 1966)
2006 – Jack Palance, American boxer and actor (b. 1919)
2006 – Jack Williamson, American author, critic, and academic (b. 1908)
2004 – Katy de la Cruz, Filipino-American singer and actress (b. 1907)
2003 – Irv Kupcinet, American journalist and talk show host (b. 1912)
2001 – Ken Kesey, American novelist, essayist, and poet (b. 1935)
1994 – Carmen McRae, American singer, pianist, and actress (b. 1920)
1992 – Chuck Connors, American actor (b. 1921)
1991 – William Afflis, American football player and wrestler (b. 1929)
1975 – Ernest M. McSorley, Canadian-American captain (b. 1912)
1971 – Walter Van Tilburg Clark, American author and academic (b. 1909)
1963 – Klara Dan von Neumann, Hungarian-American computer scientist (b. 1911)
1956 – Gordon MacQuarrie, American author and journalist (b. 1900)
1887 – Louis Lingg, German-American carpenter and activist (b. 1864)
1869 – John E. Wool, American general (b. 1784)
1865 – Henry Wirz, Swiss-American captain (b. 1823)
1777 – Cornstalk, American tribal chief (b. 1720)
1727 – Alphonse de Tonty, French-American sailor and explorer (b. 1659)
Sunday 10 November 2019
Armed Services, Peace Officer, First Responder, and Dual Service Recognition Day in Ohio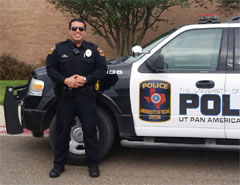 Every day we are blessed to live in a free land where someone is always looking out for our safety. Peace and freedom are something we donít have to worry about because i..→