Birthday of the Queen Silvia in Sweden
Birthday of the Queen Silvia in Sweden is held on December 23. An official Flag Day. This event in the third decade of the month December is annual.
Help us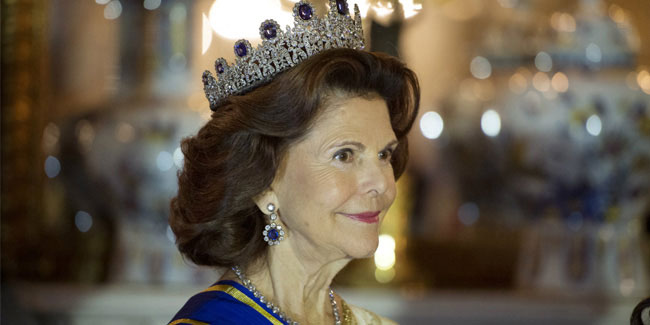 SILVIA Renate, Queen of Sweden, born on 23 December 1943. Married on 19 June 1976 to H.M. King Carl XVI Gustaf.
The blue-and-yellow Swedish flag has been known since the mid-16th century, but it was only in the late 19th century that it came into widespread use. Previously, the flag had mainly been a symbol of the military and the royal family.
For a long time, however, it was unclear on which days the flag should actually be hoisted. It was not until 1939, on the initiative of the Board of the Swedish Flag Day, that a recommendation was made as to which days should be flag days. Among the days recommended as flag days were several of the public holidays, but also several days associated with the Swedish royal family - including the King's name day and birthday, and the same for the Queen and the heir to the throne.
However, it was not until 1982 that the government decided which days should be public flag days in Sweden. Among the days that then became public flag days was Queen Silvia's birthday on 23 December.
Similar holidays and events, festivals and interesting facts

Kurdish Flag Day on December 17
(Global Kurdish population);

Lithuania Flag Day on January 1
(commemorates raising of the Lithuanian flag on Gediminas' Tower in 1919);

Tricolour Day or Festa del Tricolore in Italy on January 7
;

Georgia Flag Day on January 14
;

Quebec Flag Day on January 21
;

Runeberg's Birthday in Finland on February 5
;

National Flag of Canada Day on February 15
(Canada)