South Carolina Statehood Day
South Carolina Statehood Day is held on May 23. 1788. This event in the third decade of the month May is annual.
Help us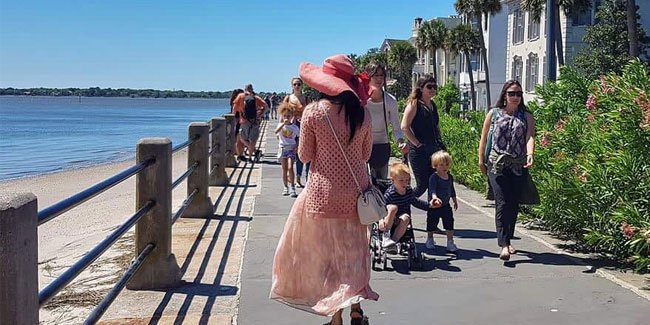 When people think of South Carolina, images of shrimp and grits, fried green tomatoes, Palmetto trees and college football games usually come to mind.
In 1670, the English established a large settlement in the region. Then in 1710 they divided the territory into two colonies: North and South Carolina. Soon after, European settlers came to build plantations to grow rice and indigo, a natural dye used to color cotton.
Soon South Carolina and the other American colonies wanted independence from England. This led to the American Revolution, which began in 1775. During the war, South Carolina hosted more battles than any other colony. It became a U.S. state in 1788.
Similar holidays and events, festivals and interesting facts

United States National Maritime Day on May 22
(It is observed on May 22, the date in 1819 that the American steamship Savannah set sail from Savannah, Georgia on the first ever transoceanic voyage under steam power.);

National Vanilla Pudding Day in USA on May 22
;

National Taffy Day in USA on May 23
;

Lucky Penny Day on May 23
;

National Escargot Day in USA on May 24
;

Don't Fry Day on May 24
(the Friday before Memorial Day);

Aviation Maintenance Technician Day in United States on May 24
;

National Brother Day in USA on May 24