National Croissant Day in USA
National Croissant Day in USA is held on January 30. This event in the third decade of the month January is annual.
Help us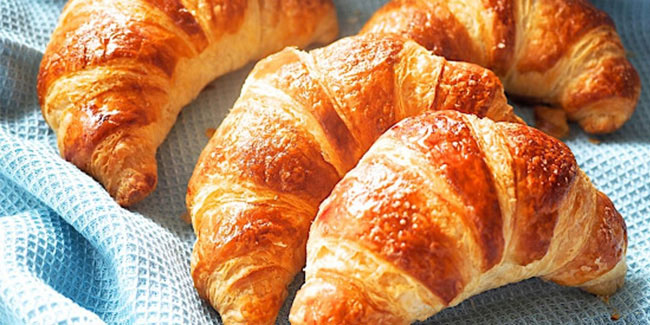 Croissants are a style of viennoiserie pastries, which of course relates back to the Austrian city of Vienna, otherwise known as the birthplace of croissants. The ancestor to the modern-day croissant was called the kipferl, which dates back to the 13th century and comes in various shapes and sizes.
The original croissant was called Kipfel and originated in Austria in 1683. August Zang, an Austrian artillery officer, is credited with bringing the croissant to France when he opened his own Viennese bakery in Paris. The Croissant became the French national product in 1920.
The Croissant started as a luxury product, but by the end of the nineteenth century, it was middle-class (the rich preferred a good brioche). Before the modern croissant, puff pastry was used as a garnish or shell, not to eat on its own.
Similar holidays and events, festivals and interesting facts

National Corn Chip Day in USA on January 29
;

National Frito Pie Day in USA on January 29
;

International Croissant Day on January 30
;

National Hot Chocolate Day in USA on January 31
;

National Cake Pops Day, National Baked Alaska Day and National Dark Chocolate Day in USA on February 1
;

International Furmint Day on February 1
(Official hashtag:#FurmintDay);

National Tater Tot Day in USA on February 2
;

Crepe Day on February 2