National Soft Taco Day in USA
National Soft Taco Day in USA is held on October 3. This event in the first decade of the month October is annual.
Help us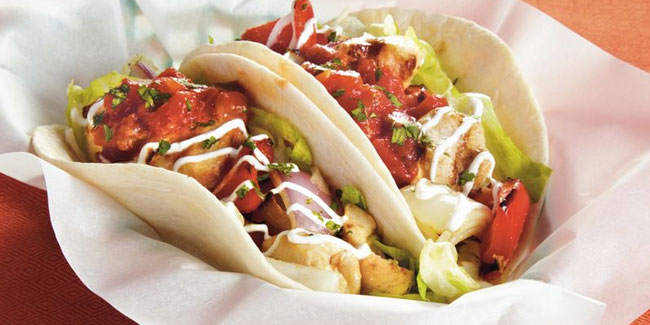 If you are as excited about National Soft Taco Day as we are, then we want to make sure you have plenty of fun facts about tacos to share with your friends. Tacos are thought to come from Mexico, long before the Spanish arrived. Ancient Mexicans used freshly made, soft, flat corn tortillas and gave them with fillings like fish and cooked organs.
Authentic, traditional tacos are almost always served in soft tortillas. The hard shell taco Americans know today was invented in 1949, and helped the Americanized version of the taco spread across North America.
Similar holidays and events, festivals and interesting facts

Herring Holiday in Finland on October 2
;

World Farm Animals Day on October 2
;

Tofu Day in Japan on October 2
(Tofu No Hi);

Cinnamon Roll Day on October 4
(Sweden. Kanelbullens dag and Finland - Korvapuustipäivä);

National Taco Day in USA on October 4
;

National Vodka Day in USA on October 4
;

National Apple Betty Day and Rocky Mountain Oyster Day in USA on October 5
(a Colorado delicacy)