World Laughter Day
World Laughter Day is held on May 2. Was created in 1998 by Dr. Madan Kataria, founder of th worldwide Laughter Yoga movemen. This event in the first decade of the month may is annual.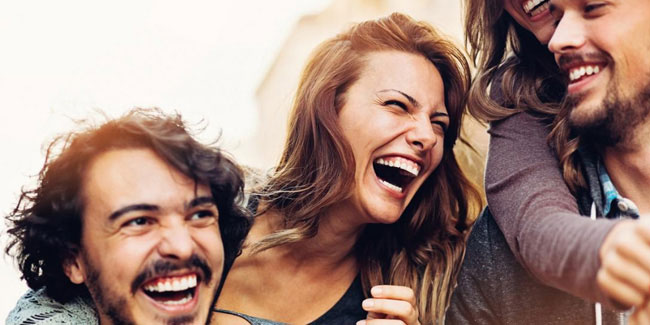 The first World Laughter Day outside India was celebrated in Denmark in 2000 when more than 10 000 people gathered together at the Town Hall Square in Copenhagen.
It has been scientifically proven that laughter can be contagious and only about 10 per cent were generated by a joke. Everyone enjoys a good laugh, it's a great way to make you feel good and be happy.
A healthy laughter can help you to reduce pain and prevent infections. One of the best ways to stay healthy is to start a day with a smile. A heavy laughter brings in much more oxygen to the lungs than normal breathing would do.
Some scientists believe that laughter was used as a way for humans to relate to one another millions of years before they developed the lung strength for language.
Nowadays, World Laughter Day is celebrated in many countries, including USA, United Kingdom, Germany, France, Denmark, Sweden, Hungary, Australia, and India.
Similar events