World Day of Bullying Prevention
World Day of Bullying Prevention is held on May 2. This event in the first decade of the month May is annual.
Help us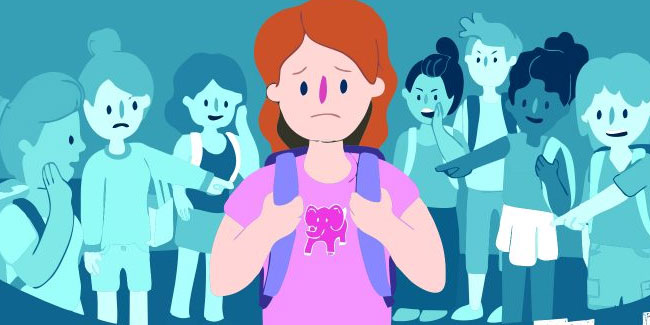 The International Day against Bullying is celebrated on May 2, with the aim of raising awareness about the risk of bullying and bullying in children and young people worldwide, as well as seeking mechanisms to prevent this evil, which today has become a terrible danger for children and young people.
The date was established in 2021 by parents' associations and various non-governmental organizations to raise awareness of the risks of bullying and methods to prevent violence in schools, and to establish a protocol for action in cases of this type.
Similar holidays and events, festivals and interesting facts

International Sunflower Guerrilla Gardening Day on May 1
;

Global Love Day on May 1
;

EuroMayDay on May 1
(unites the theme of instability in the labor collectives of many countries of Western Europe);

Responsible Animal Guardian Month on May 1
;

Vision Health Month in Canada on May 1
(also Ankylosing Spondylitis; Awareness Month; Bladder Cancer Awareness Month; Brain Tumour Awareness Month; Celiac Awareness Month; Hemochromatosis Awareness Month; Hypertension Awareness Month; National Physiotherapy Month);

Therapeutic Massage Awareness Day on May 1
(since 2014);

World Password Day on May 2
(first Thursday of May);

World Scrapbooking Day on May 2
;

Harry Potter Day on May 2
;

Baby Day on May 2
(is the first ever statewide celebration of the first three years, when early experiences shape livelong potential);

Orthotist-Prosthetist Day in Panama on May 2
;

International Grab a Boob Day on May 3
;

International Sauvignon Blanc Day on May 3
(The First Annual Sauvignon Blanc Day was celebrated in 2009. Celebrated always on the first Friday in May)