Memorial Day of the Death of Louis XVI
Memorial Day of the Death of Louis XVI is held on January 21. The tradition of the French royalists in memory of the king guillotined in the Place de la Revolution. Events are also held in the atonement chapel in Paris and in the Basilica of Saint-Denis. This event in the third decade of the month January is annual.
Help us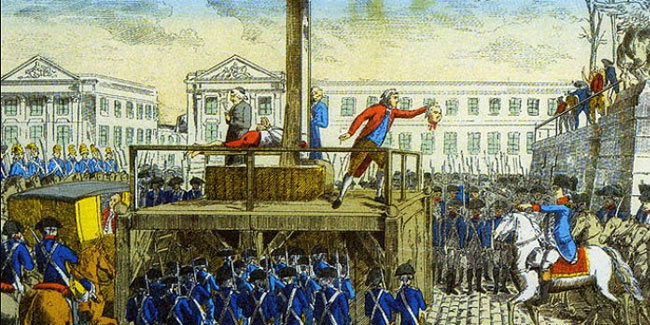 Louis XVI, born on August 23, 1754 in Versailles under the name of Louis-Auguste de France and died on January 21, 1793 in Paris, was king of France and Navarre from May 10, 1774 to November 6, 1789, then king of France until September 21, 1792. He was the last king of France of the period known as the Ancien Régime.
The execution of Louis XVI, in application of the death sentence of the former king of France and Navarre and former king of the French pronounced by the deputies of the National Convention at the end of his trial, took place on Monday, January 21, 1793 at 10:22 a.m., in Paris, on the Place de la Révolution (former Place Louis XV, which became the Place de la Concorde in 1795). It is a major event of the French Revolution, and more generally of the history of France.
Similar holidays and events, festivals and interesting facts

Feast of the Ass on January 14
;

European Day of Mediation on January 21
;

Franco-German Day on January 22
;

International Women's Sports Day on January 24
(initiated by the French CSA Audiovisual High Council in 2014);

European Data Protection Day on January 28
(initiated by the Committee of Ministers of the Council of Europe);

World No Mobile Phone Day on February 6
;

International Heart Awareness Day on February 14