Breton National Day in France
Breton National Day in France is held on August 1. This event in the first decade of the month August is annual.
Help us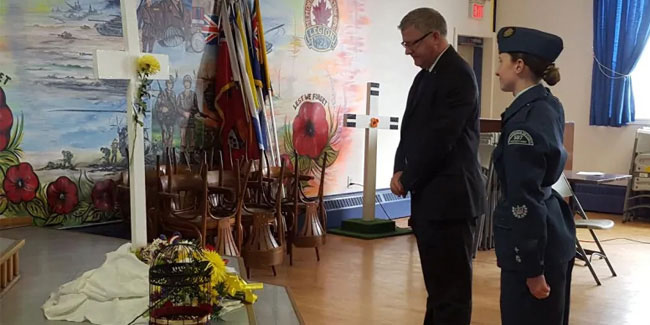 On August 1, 939, 1068 years ago, the Battle of Trans took place, a decisive event in the history of Brittany. This conflict, which opposed the Bretons to the Vikings, put an end to the occupation of the Breton soil by the Normans.
It all began in 931 when William I of Normandy invaded Brittany and defeated Alain Barbetorte and Juhel Béranger, Count of Rennes. Following his victory, the Duke of Normandy even proclaimed himself Duke of the Bretons. But in 936, the two allies took their revenge and managed to liberate Brittany. Two years later, Alain Barbetorte recovered the title of Duke of Brittany.
In a few years, Alain "the fox" managed to expel from the north coast of Brittany and the region of Nantes most of the Norman pirate groups that had settled there. However, some elements remain, especially on the county of Rennes. Juhel Béranger, Count of Rennes, called on the help of Alain Barbetorte to expel the intruders. This was done on August 1, 939, during the battle of Trans. This decisive victory marked the end of Norman opposition on this side of the Rance, but not the end of the incursions.
Similar holidays and events, festivals and interesting facts

St. Arnulf's Day in France on July 18
(Arnulf was the Frankish bishop of Metz and lived in about 582-640 years. Three legends are associated with him: about the ring that returned to him, about the fire that receded from him and about the beer that was given to him, to quench the thirst of pilgrims);

Stephen on August 3
(Discovery of the relic. Christian feast day);

Acadia National Festival on August 15
;

Feast day of the Assumption of Mary on August 15
(Christian feast day, one of the Catholic holy days of obligation a public holiday in Austria, Belgium, Benin, Bosnia, Burundi, Cameroon, Chile, Colombia, Croatia, Cyprus, France, Germany, Greece, Guatemala, Hungary, Italy, Ivory Coast, Lebanon, Liechtenstein, Lithuania, Luxembourg, Macedonia, Madagascar, Malta, Mauritius, Monaco, Paraguay, Poland, Portugal, Romania, Senegal, Seychelles, Slovenia, Spain, Switzerland, Togo, and Vanuatu);

Twins Day in Pleucadeuc on August 15
(Morbihan, France. Deux et plus);

Xicolatada on August 16
(Palau-de-Cerdagne, France);

World Kite Day on August 16