Polar Jazz Festival in Svalbard, Norway
Polar Jazz Festival in Svalbard, Norway is held on February 1. Since 1998. It is the world's northernmost music festival. This event in the first decade of the month February is annual.
Help us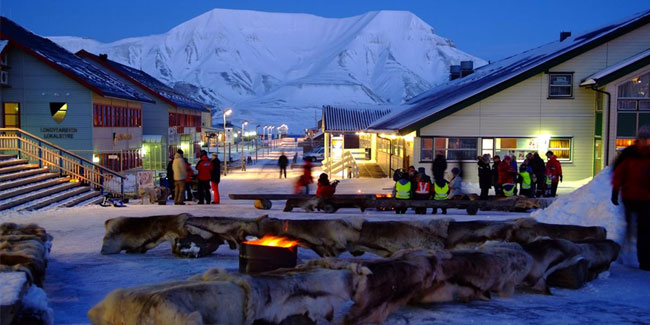 Polarjazz or The Polar Jazz Festival by a couple of jazz enthusiasts in 1997 in Longyearbyen, Svalbard is the northernmost jazz festival in the world, and is arranged every year in February.
A glacier-covered land where the sun doesn't shine from October 26 to February 15 and where carrying a gun almost everywhere is necessary to avoid being eaten by polar bears.
It was a very good idea because previously it was just cold and dark and nothing happened. The festival does more than offer locals a diversion during the long polar night. It provides a boost to businesses and efforts to market winter tourism activities such dog sledding, snowmobiling and watching the northern lights. The event's original purpose, in fact, was fighting efforts to reduce by half the six weekly jet flights to and from the mainland during the dark months, according to a co-founder.
Similar holidays and events, festivals and interesting facts

Kazoo Day on January 28
(Alabama Vest of Macon Georgia made the first Kazoo in the 1840's. Actually, he conceived the Kazoo, and had Thaddeus Von Clegg, a German clockmaster make it to his specifications);

World Play Your Ukulele Day on February 2
;

The Day the Music Died on February 3
(On February 3, 1959, American rock and roll musicians Buddy Holly, Ritchie Valens, and "The Big Bopper" J. P. Richardson were killed in a plane crash near Clear Lake, Iowa, together with pilot Roger Peterson);

Bob Marley Day in Jamaica on February 6
;

Ice Music Festival in Finse, Norway on February 7
(They claim to be "the coolest outdoor experience" — and they're probably right);

Opera Day on February 8
;

Musikahan Festival on February 21
(Tagum City, the Philippines)