Warehouse Worker's Day
Warehouse Worker's Day is held on June 20. Unofficial holiday, tags: #WareHouseDay, #WareHouseWorkersDay, Webplus.info calendar idea 2020. This event in the second decade of the month June is annual.
Help us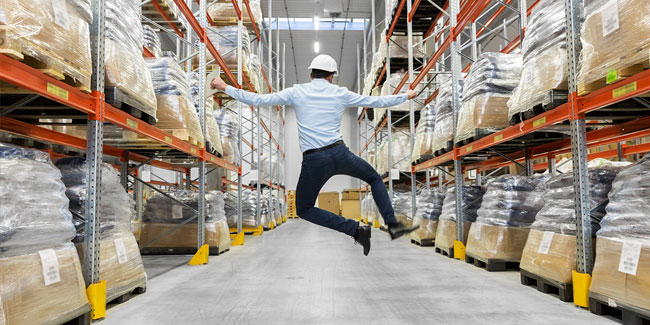 Warehouse management is not an easy job. Proper warehouse management is critical to continued profitability for many businesses. Every warehouse consists of different types of inventory. If the management is not good, then the stored products will face wear and tear. Therefore, it is important to arrange, monitor and control different parameters. Warehouse worker jobs involve the inventory management of raw materials and finished goods.
Every business depends upon storage facilities. A distribution warehouse is vital fraction of a supply chain. Less than half of U.S. warehouses today are larger than 100,000 square feet (9290 m²).
The first warehouses were invented in the Late Stone Age. The need for warehouses developed in societies in which trade reached a critical mass requiring storage at some point in the exchange process. This was highly evident in ancient Rome. From the Middle Ages on, dedicated warehouses were constructed around ports and other commercial hubs to facilitate large-scale trade. The utilitarian architecture of warehouses responded fast to emerging technologies. The forklift truck was invented in the early 20th century and came into wide use after World War II.
Facts about Warehouse Worker's Jobs: Amazon's warehouses have more square footage than 700 Madison Square Gardens and could hold more water than 10,000 Olympic pools; the Boeing Everett factory is not only the largest warehouse but the largest building in the world coming in at 4.3 million square feet; Europe's largest wine warehouse is Constellation Europe containing 57 million bottles; warehouse spaces in Europe have some of the highest rental prices in the western world.
Similar holidays and events, festivals and interesting facts

Farmer's Day in Ukraine on June 19
;

Detective Day in Chile on June 19
;

Gas Sector Day in Azerbaijan on June 20
;

World Handshake Day on June 21
;

Day of the employee of the control service at regulated prices in Ukraine on June 21
(the Law of Ukraine "On Prices and Pricing" was adopted on that day);

Agricultural Engineer's Day in Ecuador on June 21
;

Colombia Lawyer Day on June 22
(Día del Abogado);

Teachers' Day in El Salvador on June 22
(Día del Maestro)