Pineapple Festival in Lampang Province, Thailand
Pineapple Festival in Lampang Province, Thailand is held on June 3. This event in the first decade of the month June is annual.
Help us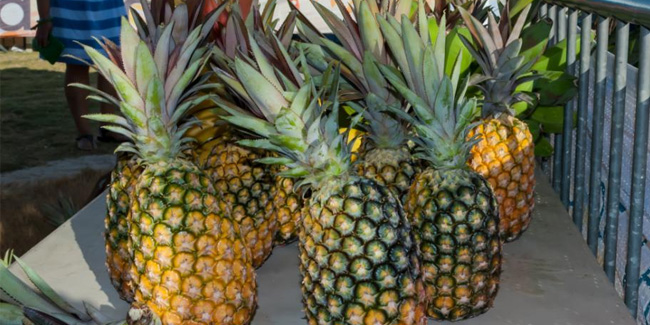 The festival begins with hands-on activities by manufacturers, processors and suppliers. Experience exchange seminars and meetings will be held, contracts will be signed between suppliers and processors, special exhibitions of different varieties of pineapples will be organized, where you can taste different sweets and dishes made from pineapples and buy various souvenirs. After the practical activities, there will be a traditional ceremonial procession of carts filled with pineapples and festively made, which will be followed by the participants singing and playing the carts. Festive fireworks, fruit juices - all add to the joy, the national color, warm sea, lush greenery and bright holiday will leave an unforgettable impression on the guests, who can also take part in dance, singing, sports competitions.
Source: savol-javob.com
Similar holidays and events, festivals and interesting facts