Mother's Day in most of the Arab world
Mother's Day in most of the Arab world is held on March 21. Bahrain, Comoros, Djibouti, Egypt, Iraq, Jordan, Kuwait, Libya, Lebanon, Mauritania, Oman, Palestine, Qatar, Saudi Arabia, Somalia, Sudan, Syria, United Arab Emirates, Yemen. This event in the third decade of the month March is annual.
Help us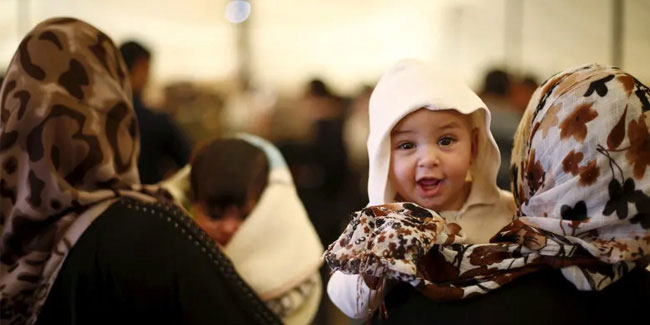 The mothers who raised today's young adults have gone through a complete overhaul that the Arab region saw in the 1960s and 1970s. Arab mothers of today have seen independence in the Gulf states, the founding of oil, wars in Palestine, Syria, and Iraq and the liberation of Kuwait. They have successfully put aside the hardship that they have faced in order to empower their children.
This day, however, has a long history that dates back to Ancient Egypt. Ancient Egyptians held an annual festival to celebrate Isis, a goddess who represented the perfect idea for motherhood, new life and fertility.
In Islam, there is no such thing as mother's day or father's day. In fact, Islam urges us to respect and care for our parents throughout our lifetime, instead of specifying certain days for it. Our parents, especially our mothers, undergo so much, just to keep us safe in this world.
Similar holidays and events, festivals and interesting facts

Sportsmen's Day in Egypt on March 3
;

Spring Day in Iraq on March 21
;

Arab League Day in Lebanon and Jordan on March 22
;

Engineer's Day in Jordan on April 7
(7-8 April in 2017. Jordan Engineers Association [JEA] was established in 1953 as "engineers' society" to organize the services of few hundreds of engineers);

Food and Agriculture Organization Day or FAO Day in Iraq on April 17
;

Ridwan Day in Iraq on April 20
(in Islamic angelology, Ridwan is the guardian of Paradise and the head of the host of guardian angels of Paradise. Literally translated "satisfied, pleased." It is not mentioned in the Qur'an and Tafsir, but is mentioned in the earlier hadiths describing Paradise);

Sinai Liberation Day in Egypt on April 25