Thursday 21 March 2019 Calendar with holidays, observances and special days
Calendars:
Afghanistan
,
Albania
,
Environmental Dates
,
Health Calendar
,
Israel
,
Worldwide Holidays
,
Australia
,
Canada
,
Career Holidays (Recognition Holidays)
,
Food holidays
,
Italy
,
Japan
,
Malaysia
,
Poland
,
South Africa
,
Unusual Holidays
,
Womenís Days
Holidays and observances
Common Courtesy Day
Education Freedom Day (The first Education Freedom Day was observed on January 17, 2013. The date, however, had to later be changed due to incompatibilities with local holidays such as Chinese New Year and summer holidays when schools are closed. Presently it is observed in March. In 2016, EFD was observed on March 21. Event organization is handled by DFF and volunteers around the world. Volunteers are encouraged to organize events that benefit local educational communities)
Fragrance Day
Hari Ulang Tahun Pertabalan Sultan Terengganu in Malaysia
Harmony Day in Australia
Human Rights Day in South Africa
International Colour Day (The adoption of an international day of colour was proposed in 2008 by the Portuguese Color Association, whose president, Maria Joao Durao, presented the idea to the International Colour Association. The proposal was agreed in 2009 among the members of this society, which is composed of national associations and members representing more than 30 countries)
Memory Day
Mother's Day (most of the Arab world: Bahrain, Comoros, Djibouti, Egypt, Iraq, Jordan, Kuwait, Libya, Lebanon, Mauritania, Oman, Palestine, Qatar, Saudi Arabia, Somalia, Sudan, Syria, United Arab Emirates, Yemen)
Namibia Independence Day (celebrates the independence of Namibia from South African mandate in 1990)
National Corndog Day or Corn Dog Day in US (observed the third Saturday in March since 1992)
National French Bread Day and National Crunchy Taco Day in USA
National Tree Planting Day (Lesotho)
Senior Skip Day or Beach Day in the USA and Canada (The date for missing the lessons varies among different schools)
Single Parentís Day
Tree Planting Day in Belgium, Italy, Lesotho, Portugal
Truant's Day (Poland, Faroe Islands)
Vernal Equinox Day in Japan (itís a public holiday, and a time for traditions and an appreciation of the world at large)
World Planting Day
World Puppetry Day
Events
2006 – The social media site Twitter is founded.
2000 – Pope John Paul II makes his first ever pontifical visit to Israel.
1999 – Bertrand Piccard and Brian Jones become the first to circumnavigate the Earth in a hot air balloon.
1986 – Debi Thomas became the first African American to win the World Figure Skating Championships
1983 – The first cases of the 1983 West Bank fainting epidemic begin; Israelis and Palestinians accuse each other of poison gas, but the cause is later determined mostly to be psychosomatic.
1980 – US President Jimmy Carter announces a United States boycott of the 1980 Summer Olympics in Moscow to protest the Soviet war in Afghanistan.
1970 – The first Earth Day proclamation is issued by Joseph Alioto, Mayor of San Francisco.
1963 Ė Alcatraz Federal Penitentiary (in California) closes.
1952 – Alan Freed presents the Moondog Coronation Ball, the first rock and roll concert, in Cleveland, Ohio.
1946 – The Los Angeles Rams sign Kenny Washington, making him the first African American player in the American football since 1933.
1928 – Charles Lindbergh is presented with the Medal of Honor for the first solo trans-Atlantic flight.
1919 – The Hungarian Soviet Republic is established becoming the first Communist government to be formed in Europe after the October Revolution in Russia.
1918 – World War I: The first phase of the German Spring Offensive, Operation Michael, begins.
1844 – The Bahá'í calendar begins. This is the first day of the first year of the Bahá'í calendar. It is annually celebrated by members of the Bahá'í Faith as the Bahá'í New Year or Náw-Rúz.
Births
2000 – Jace Norman, American actor
1990 – Alex Nimo, Liberian-American soccer player
1990 – Ryann Krais, American runner and heptathlete
1988 – Erik Johnson, American ice hockey player
1985 – Adrian Peterson, American football player
1985 – Ryan Callahan, American ice hockey player
1982 – Aaron Hill, American baseball player
1976 – Rachael MacFarlane, American voice actress and singer
1974 – Edsel Dope, American singer-songwriter and producer
1974 – Kevin Leahy, American drummer
1973 – Ananda Lewis, American television host
1973 – Large Professor, American rapper and producer
1972 – Chris Candido, American wrestler (d. 2005)
1970 – Cenk Uygur, Turkish-American political activist
1969 – Jonah Goldberg, American journalist and author
1968 – Andrew Copeland, American singer and guitarist
1968 – Scott Williams, American basketball player and sportscaster
1967 – Carwyn Jones, Welsh lawyer and politician, First Minister of Wales
1967 – Mirela Rupic, American costume and fashion designer
1965 – Thomas Frank, American author, historian and political analyst
1963 – Share Pedersen, American bass player
1963 – Shawn Lane, American guitarist, songwriter, and producer (d. 2003)
1963 – Shawon Dunston, American baseball player
1962 – Mark Waid, American author
1962 – Matthew Broderick, American actor
1962 – Rosie O'Donnell, American actress, producer, and talk show host
1961 – Kassie DePaiva, American actress
1961 – Kim Turner, American hurdler
1960 – Robert Sweet, American drummer and producer
1958 – Brad Hall, American comedian, director, and screenwriter
1956 – Dick Beardsley, American runner
1955 – Bob Bennett, American singer-songwriter and guitarist
1953 – David Wisniewski, English-American author and illustrator (d. 2002)
1953 – Paul Martin Lester, American photographer, author, and educator
1951 – Conrad Lozano, American bass player
1951 – Russell Thompkins Jr., American soul singer (The Stylistics)
1950 – Ron Oden, American minister and politician, 19th Mayor of Palm Springs
1949 – Eddie Money, American singer-songwriter and guitarist
1948 – Scott Fahlman, American computer scientist and academic
1945 – Charles Greene, American sprinter and coach
1945 – Rose Stone, African-American R&B singer and keyboard player (Sly and the Family Stone)
1944 – David Lindley, American guitarist, songwriter, and producer
1944 – Gaye Adegbalola, African-American singer and guitarist
1944 – Janet Daley, American-English journalist and author
1942 – Amina Claudine Myers, African-American singer-songwriter and pianist
1940 – Solomon Burke, American singer-songwriter (d. 2010)
1939 – Kathleen Widdoes, American actress
1937 – Tom Flores, American football player and coach
1934 – Al Freeman, Jr., American actor and director (d. 2012)
1932 – Joseph Silverstein, American violinist and conductor (d. 2015)
1932 – Walter Gilbert, American physicist and chemist, Nobel Prize laureate
1931 – Al Williamson, American illustrator (d. 2010)
1931 – Clark L. Brundin, American-English engineer and academic
1930 – James Coco, American actor (d. 1987)
1929 – Maurice Catarcio, American wrestler (d. 2005)
1927 – Halton Arp, American-German astronomer and critic (d. 2013)
1925 – Harold Ashby, American saxophonist (d. 2003)
1924 – Philip Abbott, American actor (d. 1998)
1923 – Nirmala Srivastava, Indian religious leader, founded Sahaja Yoga (d. 2011)
1922 – Russ Meyer, American director, producer, and screenwriter (d. 2004)
1918 – Charles Thompson, American pianist and composer (d. 2016)
1918 – Patrick Lucey, American captain and politician, 38th Governor of Wisconsin (d. 2014)
1911 – Walter Lincoln Hawkins, African-American scientist and inventor (d. 1992)
1910 – Julio Gallo, American businessman, co-founded E & J Gallo Winery (d. 1993)
1906 – Jim Thompson, American businessman (d. 1967)
1906 – John D. Rockefeller III, American philanthropist (d. 1978)
1905 – Phyllis McGinley, American author and poet (d. 1978)
1904 – Forrest Mars, Sr., American candy maker, created M&M's and Mars bar (d. 1999)
1902 – Son House, American blues singer-songwriter and guitarist (d. 1988)
1897 – Salvador Lutteroth, Mexican wrestling promoter, founded Consejo Mundial de Lucha Libre (d. 1987)
1889 – Jock Sutherland, American football player and coach (d. 1948)
1886 – Walter Dray, American pole vaulter (d. 1973)
1884 – George David Birkhoff, American mathematician (d. 1944)
1880 – Broncho Billy Anderson, American actor, director, and producer (d. 1971)
1880 – Hans Hofmann, German-American painter and academic (d. 1966)
1878 – Morris H. Whitehouse, American architect (d. 1944)
1876 – Walter Tewksbury, American runner and hurdler (d. 1968)
1867 – Florenz Ziegfeld, Jr., American director and producer (d. 1932)
1866 – Antonia Maury, American astronomer and astrophysicist (d. 1952)
1865 – George Owen Squier, American general (d. 1934)
1859 – Daria Pratt, American golfer (d. 1938)
1752 – Mary Dixon Kies, American inventor (d. 1837)
1713 – Francis Lewis, Welsh-American merchant and politician (d. 1803)
Deaths
2017 – Chuck Barris, American game show host and producer (b. 1929)
2017 – Martin McGuinness, Irish republican and deputy First Minister of Northern Ireland (2007–2017) (b. 1950)
2015 – Chuck Bednarik, American lieutenant and football player (b. 1925)
2015 – James C. Binnicker, American sergeant (b. 1938)
2014 – Bill Boedeker, American football player and soldier (b. 1924)
2014 – Jack Fleck, American golfer (b. 1921)
2014 – James Rebhorn, American actor (b. 1948)
2013 – Harlon Hill, American football player and coach (b. 1932)
2013 – Rick Hautala, American author and screenwriter (b. 1949)
2012 – Irving Louis Horowitz, American sociologist, author, and academic (b. 1929)
2012 – Ron Erhardt, American football player and coach (b. 1931)
2011 – Loleatta Holloway, American singer-songwriter (b. 1946)
2011 – Pinetop Perkins, American singer and pianist (b. 1913)
2008 – Denis Cosgrove, English-American geographer and academic (b. 1948)
2007 – Drew Hayes, American author and illustrator (b. 1969)
2005 – Barney Martin, American police officer and actor (b. 1923)
2005 – Bobby Short, American singer and pianist (b. 1924)
2002 – Herman Talmadge, American lieutenant, lawyer, and politician, 70th Governor of Georgia (b. 1913)
2001 – Chung Ju-yung, South Korean businessman, founded Hyundai (b. 1915)
1994 – Lili Damita, French-American actress and singer (b. 1904)
1994 – Macdonald Carey, American actor (b. 1913)
1992 – John Ireland, Canadian-American actor and director (b. 1914)
1992 – Natalie Sleeth, American pianist and composer (b. 1930)
1991 – Leo Fender, American businessman, founded Fender Musical Instruments Corporation (b. 1909)
1987 – Robert Preston, American captain, actor, and singer (b. 1918)
1980 – Peter Stoner, American mathematician and astronomer (b. 1888)
1978 – Louis Cottrell, Jr., American saxophonist and clarinet player (b. 1911)
1975 – Joe Medwick, American baseball player and coach (b. 1911)
1958 – Cyril M. Kornbluth, American soldier and author (b. 1923)
1953 – Ed Voss, American basketball player (b. 1922)
1943 – Cornelia Fort, American soldier and pilot (b. 1919)
1934 – Lilyan Tashman, American actress (b. 1896)
1915 – Frederick Winslow Taylor, American golfer, tennis player, and engineer (b. 1856)
1891 – Joseph E. Johnston, American general (b. 1807)
1884 – Ezra Abbot, American scholar and academic (b. 1819)
1863 – Edwin Vose Sumner, American general (b. 1797)
Thursday 21 March 2019
International Day for the Elimination of Racial Discrimination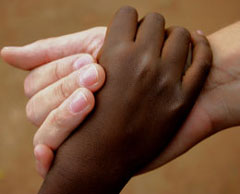 Reports show that nearly 50% of Americans under 18 are minorities. The trend projects a reversal in the population where by 2030, the majority of people under 18 will be ..→