Bike-to-Work Day in United States
Bike-to-Work Day in United States is held on May 20. It is celebrated on the third Friday of May. This event in the second decade of the month May is annual.
Help us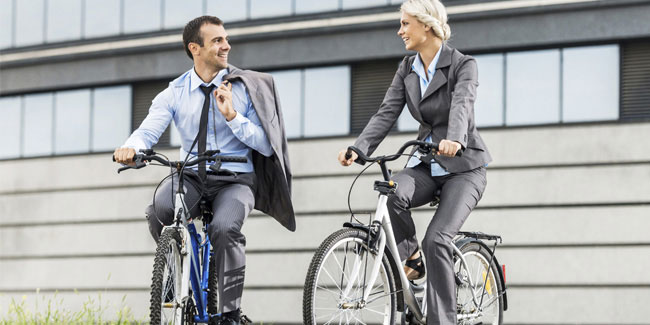 The League of American Wheelmen was founded in 1880. Per the League of American Bicyclist, National Bike Month was started by the League in 2006. One of the most popular activities in Bike Month, is encouraging people to bicycle to work and forsake their motor vehicles for just one day.
People who bike to work have better blood pressure, insulin levels, and triglyceride levels. Riding your bike to work rather than driving can cut down on your household emissions by at least 6%. People who bike to work believe their health has improved since they started commuting by bike. When you ride a bike, you're more likely to keep your trips shorter and your shopping closer to home, which is great for local business.
Source: dgs.dc.gov
Similar holidays and events