Grandparents Day in Estonia
Grandparents Day in Estonia is held on September 10. Vanavanemate Päev is celebrated on the second Sunday in September. This event in the first decade of the month September is annual.
Help us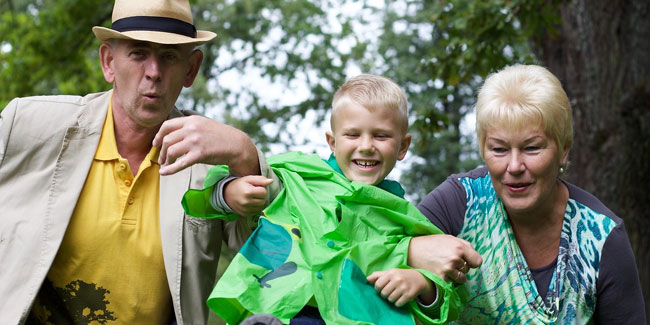 On 21 January 2010, the Riigikogu adopted a resolution to add Grandparents' Day to the list of national holidays with 81 votes in favour. Grandparents' Day is celebrated on the second Sunday of September, and the author of the draft law chose this day because Mother's Day and Father's Day are also celebrated on the second Sunday of the month. The amendment was a citizens' initiative, and the draft amendment to the Holidays and Festivals Act was submitted to the Estonian Greens parliamentary group by Kanal 2 reporter Heiki Valner.
The aim of Grandparents' Day is to thank and pay tribute to grandparents for bringing up their children and grandchildren and for the care and love they share. The day will help children to become more aware of the strength, knowledge and life wisdom that grandparents can offer, and will strengthen communication between different generations. It is also a fitting tribute from the state and an opportunity to show publicly the importance of grandparents, especially for the family but also for society as a whole.
Similar holidays and events, festivals and interesting facts

Estonian Victory Day on June 23
(Võidupüha);

Resistance Fighting Day in Estonia on September 22
;

Baltic Unity Day in Latvia, Lithuania and Estonia on September 22
;

European Researchers' Night on September 29
;

Father's Day in Estonia, Finland, Iceland, Norway, and Sweden on November 12
(Date for 2023. Celebrated on the second Sunday in November);

Anniversary of Treaty of Tartu in Estonia on February 2
;

Mother Tongue Day in Estonia on March 14