World Water Monitoring Day
World Water Monitoring Day is held on September 18. This event in the second decade of the month September is annual.
Help us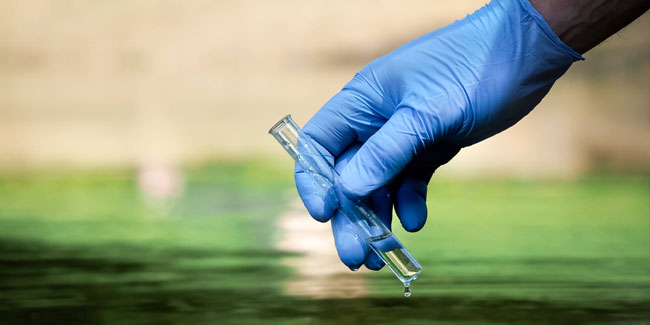 Fresh water on earth is only 2.5% of the total water when 70% of the earth's surface is covered by water. Around 70% of industrial waste is dumped to water. 80% of the water pollution is caused due to domestic sewage. More than 6 billion pounds of garbage, mainly plastic end up in the oceans every year. Nearly 97% of the world's water is salty or otherwise undrinkable.
World Water Monitoring Day was an international day established in 2003 by America's Clean Water Foundation as a global educational outreach program. The program, subsequently named the "World Water Monitoring Challenge" and "EarthEcho Water Challenge," aims to build public awareness and involvement in protecting water resources around the world by empowering citizens to carry out basic monitoring of their local water bodies.
World Water Monitoring Day was originally celebrated annually on September 18. This date was initially chosen to be a month later (October 18) to recognize the anniversary of the US Clean Water Act, which was enacted by Congress in 1972 to restore and protect the country's water resources. In 2007, the date was changed to facilitate participation in parts of the world where temperatures reach freezing conditions at that time. As of 2018, EarthEcho International encourages participants to conduct their monitoring activities as part of the "EarthEcho Water Challenge" during any period between March 22 (World Water Day) and December of each year.
Similar holidays and events, festivals and interesting facts