Sunday 16 September 2018 Calendar with holidays, observances and special days
Holidays and observances
Cry of Dolores, celebrates the declaration of independence of Mexico from Spain in 1810
Father's Day in Ukraine and Latvia (celebrated on the third Sunday in September)
National Guacamole Day (United States)
Owain Glyndŵr Day, celebrates the life of Owain Glyndŵr who became Prince of Wales on this day in 1400.
Events
1992 – The trial of the deposed Panamanian dictator Manuel Noriega ends in the United States with a 40-year sentence for drug trafficking and money laundering.
1975 – The first prototype of the Mikoyan MiG-31 interceptor makes its maiden flight.
1961 – The United States National Hurricane Research Project drops eight cylinders of silver iodide into the eyewall of Hurricane Esther. Wind speed reduces by 10%, giving rise to Project Stormfury.
1959 – The first successful photocopier, the Xerox 914, is introduced in a demonstration on live television from New York City.
1956 – TCN-9 Sydney is the first Australian television station to commence regular broadcasts.
1955 – A Soviet Navy Zulu-class submarine becomes the first to launch a ballistic missile.
1908 – The General Motors Corporation is founded.
1880 – The Cornell Daily Sun prints its first issue in Ithaca, New York. The Sun is the nation's oldest, continuously-independent college daily.
1863 – Robert College, in Istanbul, the first American educational institution outside the United States, is founded by Christopher Robert, an American philanthropist.
1779 – American Revolutionary War: The Franco-American Siege of Savannah begins.
1776 – American Revolutionary War: The Battle of Harlem Heights is fought.
Births
1992 – Nick Jonas, American singer-songwriter and guitarist
1989 – Lancelot Bravado, American wrestler
1988 – Teddy Geiger, American singer-songwriter, guitarist, and actor
1987 – Travis Wall, American dancer and choreographer
1986 – Gordon Beckham, American baseball player
1986 – Kyla Pratt, American actress and singer
1984 – Sabrina Bryan, American singer-songwriter, dancer, and actress
1983 – Brandon Moss, American baseball player
1983 – Legedu Naanee, American football player
1981 – Alexis Bledel, American actress
1979 – Bobby Korecky, American baseball player
1978 – Brian Sims, American lawyer, politician, and LGBT activist
1978 – Dan Dickau, American basketball player and coach
1977 – Gregory Ball, American captain and politician
1977 – Musiq Soulchild, American singer-songwriter
1976 – Greg Buckner, American basketball player and coach
1975 – Jason Leffler, American race car driver (d. 2013)
1974 – Joaquín Castro, American lawyer and politician
1974 – Julian Castro, American lawyer and politician, 16th United States Secretary of Housing and Urban Development
1973 – Justin Haythe, American author and screenwriter
1972 – Mark Bruener, American football player
1972 – Mike Doyle, American actor and producer
1971 – Amy Poehler, American actress, comedian, and producer
1971 – Joel Heyman, American actor, producer, and screenwriter
1971 – Richard Slinger, American wrestler
1970 – Mark Schultz, American singer-songwriter
1968 – Marc Anthony, American singer-songwriter, actor, and producer
1968 – Walt Becker, American director, producer, and screenwriter
1966 – John Bel Edwards, American attorney and politician
1966 – Kevin Young, American hurdler
1966 – Scott Workman, American stuntman and actor (d. 2013)
1966 – Wil McCarthy, American author and playwright
1965 – Katy Kurtzman, American actress and producer
1964 – Dave Sabo, American guitarist and songwriter
1964 – Molly Shannon, American actress, comedian and producer
1963 – Richard Marx, American singer-songwriter and producer
1960 – Graham Haynes, American trumpet player and composer
1960 – Mike Mignola, American author and illustrator
1959 – Tim Raines, American baseball player, coach, and manager
1959 – Victory Tischler-Blue, American bass player, director, and producer
1958 – Jennifer Tilly, American actress and poker player
1958 – Orel Hershiser, American baseball player, coach, and manager
1957 – DC Drake, American wrestler
1956 – Dave Schulthise, American bass player (d. 2004)
1956 – David Copperfield, American magician and actor
1956 – Ross Greenberg, American journalist and antivirus pioneer (d. 2017)
1955 – Robin Yount, American baseball player and coach
1955 – Ron Brewer, American basketball player
1954 – Earl Klugh, American guitarist and composer
1954 – Frank Reed, American singer-songwriter (d. 2014)
1954 – William McKeen, American author and academic
1953 – Jerry Pate, American golfer and sportscaster
1953 – Kurt Fuller, American character actor
1953 – Nancy Huston, Canadian-American author and translator
1952 – Mickey Rourke, American boxer and actor
1951 – Vince Bell, American singer-songwriter and guitarist
1950 – David Bellamy, American singer-songwriter and guitarist
1950 – Henry Louis Gates Jr., American historian, scholar, and journalist
1950 – Loyd Grossman, American-English singer, guitarist, and television host
1949 – Ed Begley Jr., American actor and environmental activist
1948 – Ron Blair, American bass player
1948 – Rosemary Casals, American tennis player and sportscaster
1948 – Susan Ruttan, American actress
1946 – Sonny LeMaire, American country music singer-songwriter and bass player (Exile)
1944 – Betty Kelly, American soul/R&B singer (Martha and the Vandellas)
1944 – Linda Kaye Henning, American actress
1943 – James Alan McPherson, American short story writer and essayist (d. 2016)
1942 – Susan L. Graham, American computer scientist and academic
1941 – Joe Butler, American singer, autoharp player, and drummer
1941 – Richard Perle, American political scientist and politician
1940 – Butch Buchholz, American tennis player
1940 – Hamiet Bluiett, American saxophonist and composer
1939 – Bill McGill, American basketball player (d. 2014)
1937 – Vince Naimoli, American businessman and philanthropist
1935 – Billy Boy Arnold, American singer-songwriter and guitarist
1935 – Bob Kiley, American-English businessman (d. 2016)
1935 – Carl Andre, American sculptor
1935 – Jules Bass, American director, producer, composer, and author
1934 – Elgin Baylor, American basketball player and coach
1934 – George Chakiris, American actor, singer, and dancer
1933 – Steve Shirley, German-English businesswoman and philanthropist, founded Xansa
1931 – Little Willie Littlefield, American-Dutch singer-songwriter and pianist (d. 2013)
1930 – Anne Francis, American actress (d. 2011)
1929 – Stan Stephens, American politician, 20th Governor of Montana
1928 – Rex Trailer, American television host, actor, and singer (d. 2013)
1927 – Jack Kelly, American actor and politician (d. 1992)
1927 – Peter Falk, American actor (d. 2011)
1926 – John Knowles, American novelist (d. 2001)
1926 – Robert H. Schuller, American pastor and author (d. 2015)
1926 – Rogers McKee, American baseball player (d. 2014)
1925 – B.B. King, American singer-songwriter, guitarist, and producer (d. 2015)
1925 – Charlie Byrd, American singer and guitarist (d. 1999)
1924 – Lauren Bacall, American actress (d. 2014)
1922 – Janis Paige, American actress and singer
1921 – Jon Hendricks, American singer-songwriter
1921 – Korla Pandit, American pianist and composer (d. 1998)
1920 – Art Sansom, American cartoonist (d. 1991)
1920 – Staryl C. Austin, American air force general (d. 2015)
1919 – Andy Russell, American singer and actor (d. 1992)
1919 – Bill Daley, American football player and sportscaster (d. 2015)
1919 – Laurence J. Peter, Canadian-American hierarchiologist and educator (d. 1990)
1915 – Cy Walter, American pianist (d. 1968)
1914 – Allen Funt, American director, producer, and screenwriter (d. 1999)
1911 – Paul Henning, American screenwriter and producer (d. 2005)
1898 – H. A. Rey, American author and illustrator, co-created Curious George (d. 1977)
1897 – Milt Franklyn, American composer (d. 1962)
1893 – Albert Szent-Györgyi, Hungarian-American physiologist and biochemist, Nobel Prize laureate (d. 1986)
1888 – W. O. Bentley, English race car driver and engineer, founded Bentley Motors Limited (d. 1971)
1877 – Jacob Schick, American-Canadian inventor and businessman, founded Schick Razors (d. 1937)
1876 – Marvin Hart, American boxer (d. 1931)
1875 – James Cash Penney, American businessman and philanthropist, founded J. C. Penney (d. 1971)
1861 – Miriam Benjamin, African-American educator and inventor (d. 1947)
1838 – James J. Hill, Canadian-American railroad executive (d. 1916)
1823 – Francis Parkman, American historian and author (d. 1893)
Deaths
2016 – Edward Albee, American director and playwright (b. 1928)
2016 – Gérard Louis-Dreyfus, French-born American businessman (b. 1932)
2016 – W. P. Kinsella, American novelist (b. 1935)
2015 – Julio Brady, Virgin Islander lawyer, judge, and politician, 5th Lieutenant Governor of the United States Virgin Islands (b. 1942)
2014 – H. M. Fowler American sergeant and politician (b. 1918)
2013 – Patsy Swayze, American dancer and choreographer (b. 1927)
2013 – Scott Adams, American football player (b. 1966)
2012 – Julien J. LeBourgeois, American admiral (b. 1923)
2012 – Roman Kroitor, Canadian director and producer, co-founded IMAX (b. 1926)
2011 – Willie "Big Eyes" Smith, American singer-songwriter, harmonica player, and drummer (b. 1936)
2010 – George N. Parks, American educator and bandleader (b. 1953)
2009 – Mary Travers, American singer-songwriter (b. 1936)
2009 – Myles Brand, American philosopher and academic (b. 1942)
2008 – Norman Whitfield, American songwriter and producer (b. 1940)
2007 – Robert Jordan, American engineer and author (b. 1948)
2005 – Gordon Gould, American physicist and academic, invented the laser (b. 1920)
2004 – Michael Donaghy, American-English poet and author (b. 1954)
2003 – Sheb Wooley, American singer-songwriter (b. 1921)
2002 – James Gregory, American actor (b. 1911)
2001 – Samuel Z. Arkoff, American producer (b. 1918)
1996 – Gene Nelson, American actor, dancer, and director (b. 1920)
1996 – McGeorge Bundy, American intelligence officer and diplomat, 6th United States National Security Advisor (b. 1919)
1992 – Millicent Fenwick, American journalist and politician (b. 1910)
1991 – Olga Spessivtseva, Russian-American ballerina (b. 1895)
1984 – Richard Brautigan, American novelist, poet, and short story writer (b. 1935)
1965 – Fred Quimby, American animator and producer (b. 1886)
1950 – Pedro de Cordoba, American actor (b. 1881)
1933 – George Gore, American baseball player and manager (b. 1857)
1914 – C. X. Larrabee, American businessman (b. 1843)
1819 – John Jeffries, American physician and surgeon (b. 1744)
1736 – Daniel Gabriel Fahrenheit, Polish-Dutch physicist and engineer, invented the thermometer (b. 1686)
Sunday 16 September 2018
International Day for the Preservation of the Ozone Layer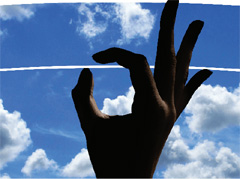 In 1994, the UN General Assembly proclaimed 16 September the International Day for the Preservation of the Ozone Layer, commemorating the date of the signing, in 1987, of..→