Friday 29 November 2019 Calendar with holidays, observances and special days
Holidays and observances
Electronic Greetings Day
Flossing Day
Liberation Day or Dita e Çlirimit in Albania
Logistics Day in Ukraine (date for 2019. They celebrate on the last Friday of November)
National Lemon Creme Pie Day and Rice Cake Day in USA
Square Dance Day
Unity Day in Vanuatu
You're Welcome Day
Events
1972 – Atari announces the release of Pong, the first commercially successful video game.
1947 – First Indochina War: French forces carry out a massacre at Mỹ Trạch, Vietnam.
1929 – U.S. Admiral Richard E. Byrd leads the first expedition to fly over the South Pole.
1902 – The Pittsburgh Stars defeated the Philadelphia Athletics, 11–0, at the Pittsburgh Coliseum, to win the first championship associated with an American national professional football league.
1890 – The Meiji Constitution goes into effect in Japan, and the first Diet convenes.
1877 – Thomas Edison demonstrates his phonograph for the first time.
1872 – American Indian Wars: The Modoc War begins with the Battle of Lost River.
1864 – American Civil War: Battle of Spring Hill: A Confederate advance into Tennessee misses an opportunity to crush the Union Army. General John Bell Hood is angered, which leads to the Battle of Franklin.
1864 – American Indian Wars: Sand Creek massacre: Colorado volunteers led by Colonel John Chivington massacre at least 150 Cheyenne and Arapaho noncombatants inside Colorado Territory.
1777 – San Jose, California, is founded as Pueblo de San José de Guadalupe by José Joaquín Moraga. It is the first civilian settlement, or pueblo, in Alta California.
1776 – American Revolutionary War: The Battle of Fort Cumberland, Nova Scotia, comes to an end with the arrival of British reinforcements.
Births
1990 – Sheldon Richardson, American football player
1988 – Dana Brooke, American wrestler and bodybuilder
1988 – Russell Wilson, American football player
1985 – Shannon Brown, American basketball player
1980 – Janina Gavankar, American actress and singer
1979 – Jayceon Terrell Taylor, American rapper "Game"
1979 – Neal Horgan, American-Irish footballer
1976 – Anna Faris, American actress
1976 – Chris Akins, American football player
1976 – Lindsay Benko, American swimmer
1973 – Sarah Jones, American actress and playwright
1972 – Brian Baumgartner, American actor and producer
1972 – Jamal Mashburn, American basketball player and sportscaster
1970 – Larry Joe Campbell, American actor and director
1969 – Kasey Keller, American soccer player, manager, and sportscaster
1969 – Mariano Rivera, Panamanian-American baseball player
1968 – Jonathan Knight, American singer-songwriter and dancer
1965 – Ellen Cleghorne, American comedian and actress
1964 – Don Cheadle, American actor and producer
1963 – Will Downing, American singer-songwriter and producer
1962 – Andrew McCarthy, American actor and director
1960 – Cathy Moriarty, American actress
1960 – Howard Johnson, American baseball player, coach, and manager
1959 – Neal Broten, American ice hockey player
1959 – Rahm Emanuel, American businessman and politician, 44th Mayor of Chicago
1959 – Rich Camarillo, American football player and coach
1957 – Janet Napolitano, American lawyer, academic, and politician, 3rd United States Secretary of Homeland Security
1957 – Jennifer Batten, American guitarist, songwriter, and producer
1957 – Matthew Rubel, American businessman
1956 – Eric Laakso, American football player (d. 2010)
1956 – Hinton Battle, German-American actor, dancer, and choreographer
1954 – Joel Coen, American director, producer, and screenwriter
1952 – Jeff Fahey, American actor and producer
1951 – Barry Goudreau, American guitarist and songwriter
1951 – Roger Troutman, American singer-songwriter and producer (d. 1999)
1950 – Kevin O'Donnell, Jr., American author (d. 2012)
1949 – Dutch Mantel, American wrestler and manager
1949 – Garry Shandling, American comedian, actor, and screenwriter (d. 2016)
1949 – Jerry Lawler, American wrestler and sportscaster
1949 – Steve Smith, American lawyer and politician (d. 2014)
1947 – Ronnie Montrose, American singer-songwriter, guitarist, and producer (d. 2012)
1946 – Suzy Chaffee, American skier
1943 – Bobbi Martin, American singer-songwriter and guitarist (d. 2000)
1943 – Sue Miller, American novelist and short story writer
1942 – Ann Dunham, American anthropologist and academic (d. 1995)
1942 – Felix Cavaliere, American singer-songwriter, pianist, and producer
1942 – Maggie Thompson, American author and critic
1941 – Bill Freehan, American baseball player, coach, and sportscaster
1940 – Chuck Mangione, American horn player and composer
1940 – Henry T. Yang, Taiwanese/Chinese-American engineer and academic
1939 – Peter Bergman, American actor and screenwriter (d. 2012)
1935 – Diane Ladd, American actress
1935 – Thomas J. O'Brien, American bishop
1934 – Willie Morris, American writer (d. 1999)
1933 – James Rosenquist, American painter and illustrator (d. 2017)
1928 – Ernie Vossler, American golfer (d. 2013)
1928 – Paul Simon, American soldier and politician, 39th Lieutenant Governor of Illinois (d. 2003)
1927 – Vin Scully, American sportscaster and game show host
1924 – Charles E. Mower, American sergeant, Medal of Honor recipient (d. 1944)
1924 – Jane Freilicher, American painter and poet (d. 2014)
1923 – Chuck Daigh, American race car driver (b. 2008)
1922 – Michael Howard, English-American historian, author, and academic
1922 – Minnie Miñoso, Cuban-American baseball player and coach (d. 2015)
1920 – Joseph Shivers, American chemist and academic, developed spandex (d. 2014)
1919 – Joe Weider, Canadian-American bodybuilder and publisher, co-founded the International Federation of BodyBuilding & Fitness (d. 2013)
1918 – Madeleine L'Engle, American author and poet (d. 2007)
1917 – Merle Travis, American singer-songwriter and guitarist (d. 1983)
1916 – Fran Ryan, American actress and comedian (d. 2000)
1915 – Billy Strayhorn, American pianist and composer (d. 1967)
1908 – Adam Clayton Powell, Jr., American pastor and politician (d. 1972)
1904 – Egon Eiermann, German architect, designed the Kaiser Wilhelm Memorial Church (d. 1970)
1901 – Mildred Harris, American actress (d. 1944)
1895 – Busby Berkeley, American director and choreographer (d. 1976)
1876 – Nellie Tayloe Ross, American educator and politician, 14th Governor of Wyoming (d. 1977)
1873 – Suzan Rose Benedict, American mathematician and academic (d. 1942)
1832 – Louisa May Alcott, American novelist and poet (d. 1888)
1831 – Frederick Townsend Ward, American sailor and soldier (d. 1862)
1823 – La Fayette Grover, American lawyer and politician, 4th Governor of Oregon (d. 1911)
1818 – William Ellery Channing American poet and author (d. 1901)
1816 – Morrison Waite, American jurist and politician, 7th Chief Justice of the United States (d. 1888)
1803 – Gottfried Semper, German architect and academic, designed the Semper Opera House (d. 1879)
1799 – Amos Bronson Alcott, American philosopher and academic (d. 1888)
1798 – Alexander Brullov, Russian painter and architect, designed the Pulkovo Observatory (d. 1877)
1752 – Jemima Wilkinson, American evangelist (d. 1819)
Deaths
2015 – Otto Newman, Austrian-American sociologist and academic (b. 1922)
2014 – Dick Bresciani, American businessman (b. 1938)
2014 – Dwayne Alons, American general and politician (b. 1946)
2014 – Mark Strand, Canadian-born American poet, essayist, and translator (b. 1934)
2013 – Brian Torrey Scott, American playwright and screenwriter (b. 1976)
2013 – Oliver Cheatham, American singer-songwriter (b. 1948)
2012 – Buddy Roberts, American wrestler and manager (b. 1945)
2012 – Merv Pregulman, American football player and businessman (b. 1922)
2011 – Patrice O'Neal, American stand-up comedian (b. 1969)
2010 – Stephen J. Solarz, American academic and politician (b. 1940)
2008 – Jørn Utzon, Danish architect, designed the Sydney Opera House (b. 1918)
2007 – Henry Hyde, American lawyer and politician (b. 1924)
2007 – Ralph Beard, American basketball player (b. 1927)
2004 – Harry Danning, American baseball player and coach (b. 1911)
2004 – John Drew Barrymore, American actor (b. 1932)
2001 – John Knowles, American novelist (b. 1926)
2001 – Mic Christopher, American-Irish singer-songwriter and guitarist (b. 1969)
1999 – Gene Rayburn, American game show panelist and host (b. 1917)
1999 – John Berry, American-French actor, director, and screenwriter (b. 1917)
1996 – Dan Flavin, American sculptor and illustrator (b. 1933)
1993 – J. R. D. Tata, French-Indian pilot and businessman, founded Tata Motors and Tata Global Beverages (b. 1904)
1991 – Ralph Bellamy, American actor (b. 1904)
1986 – Cary Grant, English-American actor (b. 1904)
1981 – Natalie Wood, American actress (b. 1938)
1980 – Dorothy Day, American journalist and activist, co-founded the Catholic Worker Movement (b. 1897)
1980 – George J. Maloof, Sr., American businessman (b. 1923)
1974 – James J. Braddock, American boxer (b. 1905)
1972 – Carl Stalling, American pianist and composer (b. 1888)
1970 – Robert T. Frederick, American general (b. 1907)
1957 – Erich Wolfgang Korngold, Czech-American pianist and composer (b. 1897)
1954 – Dink Johnson, American pianist, clarinet player, and drummer (b. 1892)
1953 – Sam De Grasse, Canadian-American actor (b. 1875)
1942 – Boyd Wagner, American colonel and pilot (b. 1916)
1941 – Frank Waller, American sprinter and hurdler (b. 1884)
1847 – Marcus Whitman, American physician and missionary (b. 1802)
1797 – Samuel Langdon, American pastor, theologian, and academic (b. 1723)
Friday 29 November 2019
Day after Thanksgiving or Black Friday (shopping)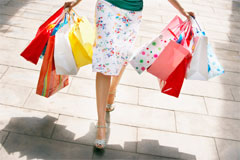 Thinking about shopping women appear almost as often as men in thinking about sex. 74% of women admitted that they think about shopping every minute, in other words about..→
Friday 29 November 2019
International Day of Solidarity with the Palestinian People

Where did the name come from? In an effort to rid Judea of its Jewishness, the Romans renamed the area Filistia (Palestine) in the mid-130s CE. They were tired of pesky J..→
Friday 29 November 2019
Native American Heritage Day in Maryland
In 1990, former President George H.W. Bush approved a Joint Resolution of Congress designating November as National American Indian Heritage Month, a designation that has..→
Friday 29 November 2019
Presidentsí Day in New Mexico (Lincolnís Birthday)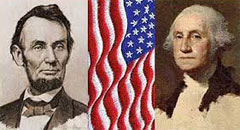 Some states observe the day as part of Presidentsí Day, which is officially known as Washingtonís Birthday. Although Lincolnís birthday, February 12, was never a federal..→