Illinois Statehood Day
Illinois Statehood Day is held on December 3. 1818. This event in the first decade of the month December is annual.
Help us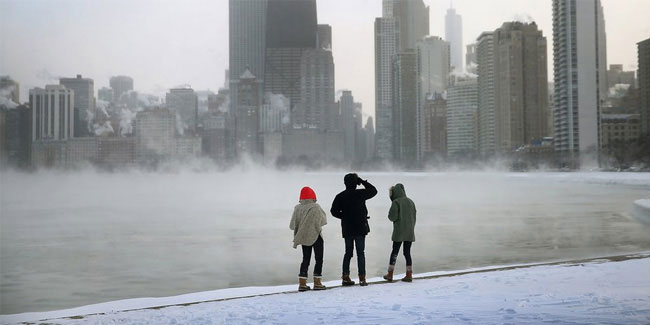 Illinois became the 21st state on December 3, 1818. Illinois was the first state in the U.S. to ratify the Constitution's 13th amendment which abolished slavery. The first McDonald's was built in Des Plaines, IL. Birthplace of Modern Architecture. The Sears Tower or Willis Tower in Chicago is the tallest building in America. The Willis Tower is considered a seminal achievement for engineer Fazlur Rahman Khan. Illinois produces more nuclear energy than any other state in the country.
Illinois State Soil – drummer silty clay loam.
Illinois State Dance – square dance.
Illinois State Snack – popcorn.
Illinois State Fruit – goldrush apple.
Illinois State Tartan – Illinois Saint Andrew Society Tartan.
Illinois State Vegetable – sweet corn.
Illinois State Pie – pumpkin pie.
Illinois State Exercise – cycling.
Illinois State Pet – shelter dogs and shelter cats.
Illinois State Microbe – Penicillium rubens.
Illinois State Grain – corn.
Illinois State Artifact – pirogue.
Illinois State Theatre – The Great American People Show.
Cahokia Mounds State Historic Site in Collinsville is the location of the most sophisticated prehistoric native civilization north of Mexico.
Similar holidays and events, festivals and interesting facts

National Fritters Day and Feast of St. Bibiana in USA on December 2
;

National Mutt Day on December 2
;

World Futures Day on December 2
;

National Peppermint Latte Day in USA on December 3
;

Roof Over Your Head Day on December 3
;

National Cookie Day on December 4
(United States);

Santa's List Day on December 4
;

National Inclusive Schools Week in USA on December 4
(is an annual event which is held each year during the first full week in December. Since 2001);

National Sock Day in USA on December 4
;

Wear Brown Shoes Day on December 4
;

International Banking Day on December 4