Tu Bishvat
Tu Bishvat is held on January 24. The fifteenth day of Shevat. The New Year for trees or ט"וּ בִּשְׁבָט. This event in the third decade of the month January is annual.
Help us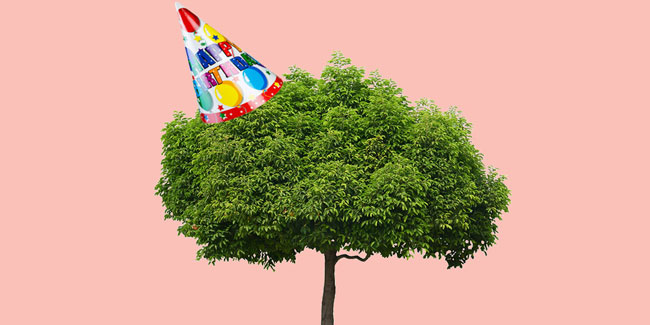 Tu B'Shevat is the birthday for trees and was originally meant to help farmers determine when the trees were mature enough for their fruits to be harvested.
The Mishnah in Rosh Hashanah says that there are four new years in the Jewish calendar: One before Passover, by which is calculated the reigns of kings; one in Elul, by which animal tithes are calculated; the familiar new year of Rosh Hashanah, which falls in the month of Tishrei; and the New Year for Trees, which takes place in the month of Shvat. Tu B'Shevat is celebrated on the 15th of Shevat on the Hebrew calendar. "Tu" is Hebrew for 15.
Similar holidays and events, festivals and interesting facts

Big Energy Saving Week in UK on January 22
(Spent from Monday of the last full week of January);

World Environmental Education Day on January 26
;

Environmental Engineer Day in Brazil on January 31
(Dia do Engenheiro Ambiental);
Rissun - Early Spring on February 4
(Risshun - リッスン - New Year in Japan);

Ice Music Festival in Finse, Norway on February 7
(They claim to be "the coolest outdoor experience" — and they're probably right);

World Marine Mammal Protection Day and World Whale Day on February 9
(is celebrated since 1986);

Korean New Year on February 10
(is based on the Chinese lunisolar calendar. Date of 2024);

Tsagaan Sar or Mongolian Lunar New Year on February 10
(Celebrated on the first day of the lunar-solar calendar)