Chatham Islands Anniversary Day in New Zealand
Chatham Islands Anniversary Day in New Zealand is held on November 27. Date for 2023. Holiday is actually the 30th of November but it is observed on the Monday closest to that date. This event in the third decade of the month November is annual.
Help us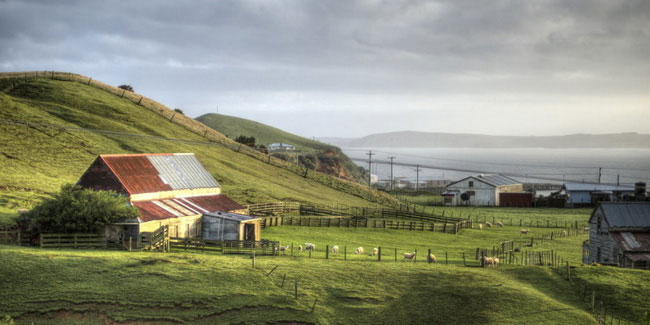 The Chatham Islands are an archipelago in the Pacific Ocean about 800 kilometres (430 nautical miles) east of New Zealand's South Island. They are administered as part of New Zealand. The Chatham Islands, which emerged only within the last four million years, are the only part of the Chatham Rise showing above sea level. The islands are hilly, with coastal areas including cliffs, dunes, beaches, and lagoons. The islands have a population of 600 people, with 59 percent identifying as Māori or Moriori.
In Chatham Islands Territory, a public holiday celebrates the founding of the islands' first European settlement back in 1791. It's called Chatham Islands Anniversary Day and is observed on the Monday nearest to 30 November.
Similar holidays and events, festivals and interesting facts

Cambrai Day in New Zealand on November 20
;

Westland Anniversary Day in New Zealand on November 27
(Date for 2023. Holiday is actually the 1st of December but it is observed on the Monday closest to that date. This date can vary outside of Greymouth);

St Barbara's Day in New Zealand on December 4
;

Boxing day in Australia on December 26
(also Anguilla, Antigua and Barbuda, Great Britain, New Zealand, Canada, Kiribati, Nauru, Botswana, Ghana, Jamaica);

The second day of New Year on January 2
(a holiday in Kazakhstan, Macedonia, Mauritius, Montenegro, New Zealand, Romania, Russia, Slovenia, Switzerland, Ukraine. New Year Holiday [Albania, Scotland], if it is a Sunday, the day moves to January 3);

National Takai Day on the Niue on January 5
(Held on the second Friday and Saturday after New Year's Day);

Wellington Anniversary Day in New Zealand on January 22
(Holiday is actually the 22nd of January but it is observed on the Monday closest to that date. Wellington Anniversary applies to the Wellington Province which includes Wellington, Whanganui, Palmerston North, Kapiti, Feilding, Levin and Masterton)